40 Years, 40 Games: 1987-1996 - Article
Evan Norris
, posted on 21 December 2016
/ 11,248 Views
Welcome to Part II of '40 Years, 40 Games'. This is a four-part series detailing what I consider to be the very best game of every year between 1977 and 2016. Check out Part I, 1977-1986, here.
1987
The Legend of Zelda (NES)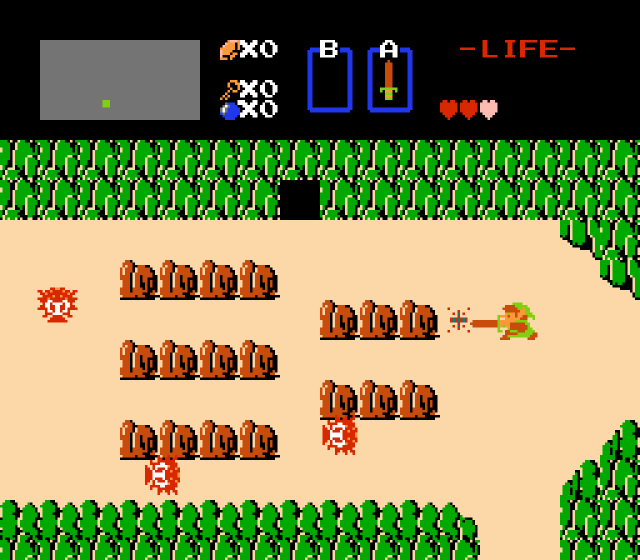 Nintendo designer Shigeru Miyamoto had done amazing things for the medium with Donkey Kong and Super Mario Bros., but his work with The Legend of Zelda was truly earth-shattering. Although games like Ultima had broken ground on home computers several years earlier, it was The Legend of Zelda that turned the console industry on its head with revolutionary non-linear gameplay. Using a lithium battery to save game progress, Zelda offered console owners unprecedented freedom of choice and time.
1988
River Raid II (Atari 2600)
Released long after the Atari 2600 had begun its decline in popularity, River Raid II is a hidden gem in the 2600 library. More challenging and technical than its predecessor, River Raid II adds several variables to the mix, including altitude adjustments, mid-air refueling, and aircraft carrier landings. It makes for a steeper learning curve, but also for gameplay far more tactical than the original River Raid.
1989
Cobra Triangle (NES)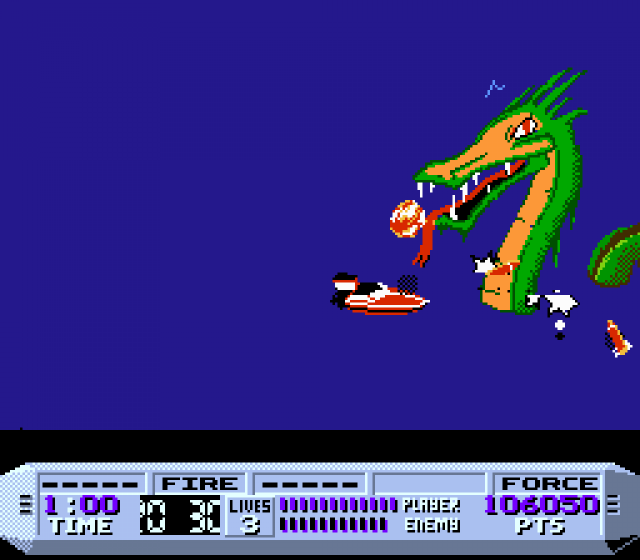 The second title from Ultimate Play the Game/Rare on this list, Cobra Triangle is an isometric boat racing/combat game with amazing level diversity. Similar in appearance and control to Rare's earlier R.C. Pro-Am, Cobra Triangle blows that game out of the water (no pun intended) in terms of mission design. Throughout Cobra Triangle, players are tasked with winning races, defusing mines, saving swimmers, and even fighting sea monsters.
1990
Super Mario Bros. 3 (NES)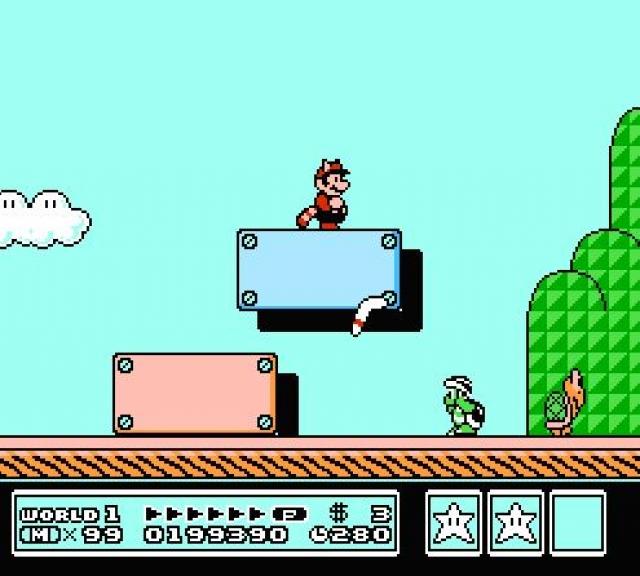 Although the Super Mario franchise had veered slightly off the road with Super Mario Bros. 2, it returned to form with Super Mario Bros. 3, arguably the best NES game ever made. Designed with the same platform elements typical of its predecessors, Super Mario Bros. 3 introduced several additions, including mini-games, many new power-ups, and an overland map that allows players to select which levels to play and which to bypass.
1991
Super Mario World (SNES)
Like its immediate forerunners on the NES, Super Mario World is a platform game that demands its players jump, run, duck, and swim to survive hazards and enemies in each level. It retains the overland map of Super Mario Bros. 3, but makes the game world and the levels within that world much larger, more graphically detailed, and more diverse; ghost houses, fortresses, and castles dot the landscape. Super Mario World marks the first appearance of Yoshi, who would become one of Nintendo's most famous mascots.
1992
The Legend of Zelda: A Link to the Past (SNES)
A Link to the Past is the quintessential Zelda experience. It established many of the items, enemies, and tropes that appear in almost every Zelda game. The Master Sword, for example, first appears in A Link to the Past. The game also introduced to the series the idea of parallel or alternate dimensions, across which the hero can travel. This added a new layer to puzzle-solving in The Legend of Zelda. Items and portals that appear in one universe may be manipulated to produce effects in a parallel universe.
1993
Shining Force: The Legacy of Great Intention (Genesis)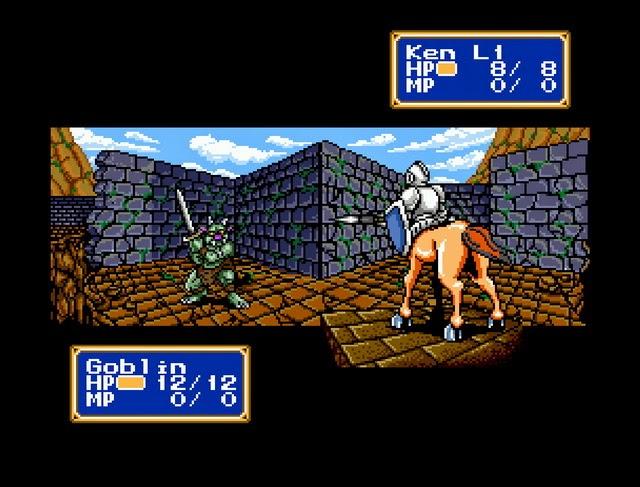 Whatever The Legacy of Great Intention means, it's a terrific game, an influential turn-based strategy RPG, and one of the very best Sega Genesis titles. Players control a silent protagonist as he recruits a small army of fighters to push back against the evil Darksol. Battles in Shining Force take place in square grids, on which players move units strategically to outflank and overcome opponents. There are over two dozen unique and colorful characters to recruit in the game, all of whom can be promoted to a higher class.
1994
Final Fantasy III (SNES)
Many point to Final Fantasy VII as the ultimate Final Fantasy experience, but its older brother is a more complete game, and a better one. Epic in size and in scope, Final Fantasy III (Final Fantasy VI in Japan) features over a dozen playable characters, all of whom carry significant emotional baggage and who endure trials that range from rafting across raging rapids to, quite literally, the end of the world. There are several unique events in the game, including an opera, a dinner party, and a number of multi-party battles.
1995
Chrono Trigger (SNES)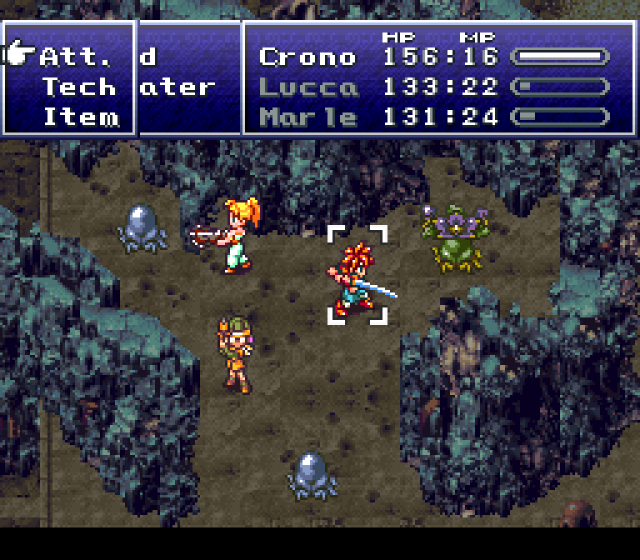 One of the most unique RPGs of the fourth generation, Chrono Trigger is an exceptional game with a deep combat system, unique characters, and a bewitching soundtrack. The combat system, with its "tech" attacks, double and triple techniques, and area-of-effect attacks (all of them gorgeously animated, by the way), is particularly impressive. Although it's relatively short for a role-playing game, the inclusion of multiple endings affords Chrono Trigger high replay value.
1996
Super Mario 64 (N64)
The finest example of the great migration from two-dimensional sprites to three-dimensional polygons, Super Mario 64 gave the platform genre unprecedented freedom of movement. It also introduced a revolutionary camera system that allowed players to manipulate the camera angles in the game. Super Mario 64 left a lasting impression on 3D platformers and 3D action games in general, inspiring titles like GoldenEye 007, Grand Theft Auto III, and Kingdom Hearts.
Check in next time for 1997-2006!
More Articles