Top Ten Games That Almost Killed Their Series - Article
Taneli Palola
, posted on 23 February 2016
/ 35,245 Views
Most great and beloved video game franchises have gone through bad times over the years. For many of them these periods are merely momentary setbacks from which the franchise quickly recovers. After all, it's not like a game or two can unmake all the good that the series has accomplished in the past. Then again, sometimes a game will come along that ends up having such a huge negative impact on the entire series that it drags it down with it.
The following 10 games caused their series to fall dramatically in terms of critical reception, and often commercially as well, and forced the franchise into an oftentimes lengthy hiatus.
10 - Tomb Raider: Angel of Darkness (2003)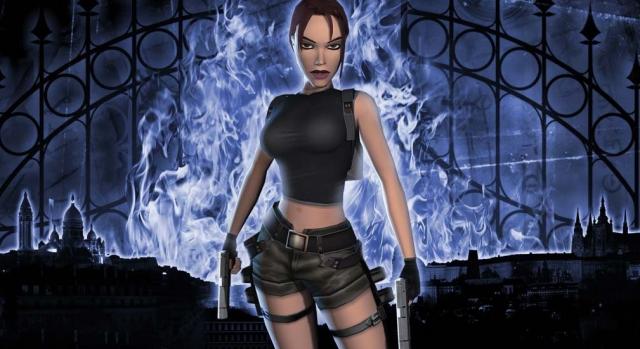 Angel of Darkness has the wonderful distinction of not only almost killing off a beloved franchise but also causing the closure of its developer, Core Design. It took a near three year break and a change of developers to get the franchise back on track. The problems with Angel of Darkness game are usually associated with the cheap mid-to-late 90's 3D platformers; bad controls, awful camerawork, and extremely dated... well, everything.
It was later revealed that Eidos had forced the developer to push the game out early, and it shows. Everything about it feels rushed and unpolished. But at least Tomb Raider eventually recovered from this misstep. Many other series on this list have not been so lucky.
9 - Command & Conquer 4: Tiberian Twilight (2010)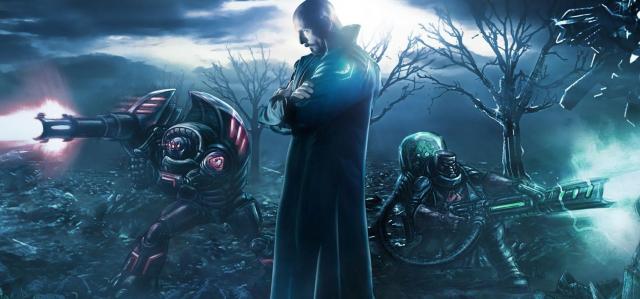 This was once the series to beat in the RTS genre. Along with Blizzard's StarCraft and Warcraft, C&C pushed the genre forwards and virtually defined it in the 90s. Its later entries were not genre-defining masterpieces like those early games, but they were still enjoyable games with fun stories and polished gameplay. Then came Tiberian Twilight.
Foregoing just about everything that fans loved about the series, Tiberian Twilight 'boasted' a forgettable single player campaign, removed the series' basic gameplay features, and narratively ended the long-running series with an unremarkable thud. Since Tiberian Twilight there has been exactly one brand new game in the series - a free-to-play online only browser-based MMO that released in 2012. Talk about a fall from grace.
8 - Bionic Commando (2009)
So, my robotic arm is actually... my wife? Wait, what? Bionic Commando itself isn't entirely bad, although that's not to say it was all that great either, but it was a kick in the face for most series fans. It also happens to feature one of the most ridiculous plot twists in video game history, which is no small achievement considering some of the stories we've seen in video games over the years.

Fortunately, Bionic Commando didn't manage to completely kill off the series; two digital Bionic Commando: Rearmed games were subsequently released which kept the franchise alive, but we can probably rule out a fully 3D entry for the foreseeable future thanks to this divisive entry.
7 - Prince of Persia 3D (1999)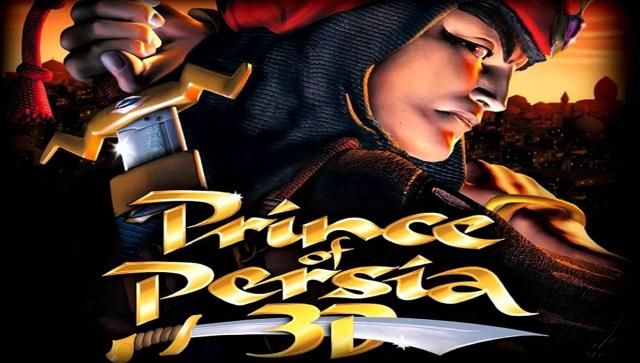 Before the Sands of Time trilogy revitalized it, there was another Prince of Persia title that attempted to introduce the series to the modern era by making the jump to 3D. Needless to say, given its presence on this list, it wasn't exactly a successful attempt. A dodgy camera, bad controls, and a slew of other problems made the game a disappointment and put the series on ice for the best part of a generation. Most of the game's problems actually stemmed from the fact that it was in 3D. Good job on giving the game a fitting name though, I guess.
6 - Duke Nukem Forever (2011)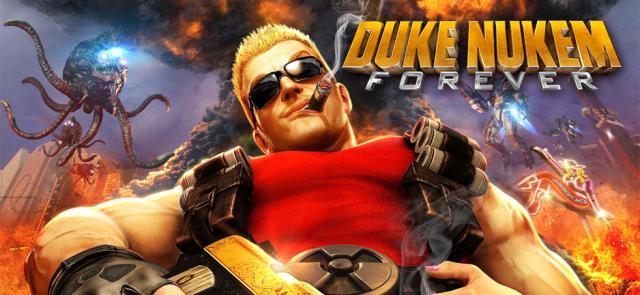 Then there's this eternal joke of a video game. But the joke itself has changed over the years, so that's a little bit of progress at least. From the late 90s until about 2010 Duke Nukem Forever was destined to be the most famous game that would never release, which was fitting given the Forever moniker.
However, then a savior appeared in the form of Gearbox Software, best known for their Borderlands series. Gearbox then proceeded to do absolutely nothing of value with the game, and released a shooter that somehow manages to feel more dated than its 1996 predecessor. Its gameplay is dull, humour unfunny, and Duke feels like he's just grasping for the glory of yesterday. It tries to be both a modern FPS and a classic arcade style shooter in the style of Duke Nukem 3D at the same time and fails on both accounts. There have been rumours of a sequel, but after this misguided attempt at revival who knows if that'll ever happen.
5 - Medal of Honor: Warfighter (2012)
Funny how this series was once the benchmark that other FPS titles strived to equal. In the late 90s and early 2000s Medal of Honor was sitting comfortably atop the FPS hill, and for a very good reason. As the 2000s rolled on, however, other series began to overtake Medal of Honor in both quality and sales. The series took a much needed break after 2007, until it was rebooted in 2010 by a decent if unremarkable game. Still, things were at least looking up for the series.
It was the follow-up to this game that ultimately threw the series off a cliff. Medal of Honor: Warfighter is an utterly mediocre game that feels like it was made by simply scrolling down a checklist of modern FPS clichès without coming up with a single original idea. The series has returned to dormancy since this game was released to resounding indifference. At this point, the series probably needs another reboot to recover from the damage done by Warfighter.
4 - Bomberman: Act Zero (2006)
I believe the pitch for this game went something along these lines: "Remember that lovable, round-eyed little dude clad in white who uses bombs as weapons and who most people agree is an iconic and lovable character? Well, screw him. We need a gritty, dark reboot set in a grim future with generic visual design and a lovely grey and brown colour palette to make it like all those other hugely popular games kids play these days. That'll put this series back on top of the video game world. I mean, what could possibly go wrong? It's not like we're completely missing what made Bomberman great in the first place." Yeah, that sounds about right.
3 - Alone in the Dark: Illumination (2015)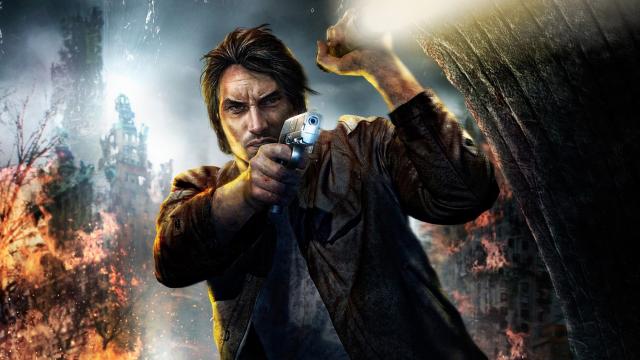 This was once a revered survival horror series that in many ways created the genre as it is today. 2008's Alone in the Dark didn't exactly help maintain the series' legacy, but it wasn't a complete disaster. Its latest release, however, is a barely functional mockery of a video game made by an entirely unknown, borderline incompetent, developer.
Atari's once groundbreaking series is now less than a shadow of its former self. Illumination feels like a desperate attempt to cash in on a name and nothing else. At least that's as reasonable an explanation as any other for why a co-op shooter where the only way kill the enemies is to attack them in light is called Alone in the Dark.
It's perhaps a bit too soon to judge whether this will end up killing the franchise for good, but it will definitely take someone very brave to try to lift the series out of the hole it's been buried in.
2 - Sonic Boom: Rise of Lyric/Shattered Crystal (2014)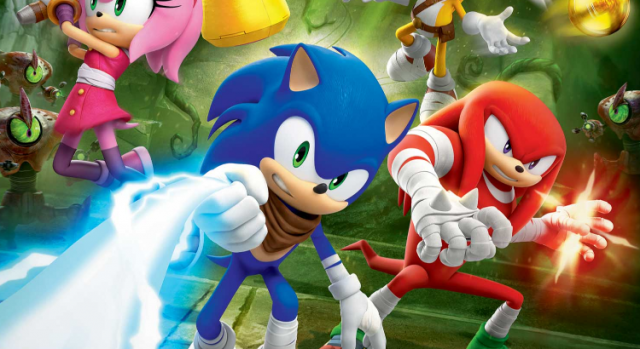 Sonic has survived more than his fair share of shoddy games over the years. The most notable ones are probably Sonic The Hedgehog (2006) and Sonic Boom, although arguments could certainly be made for a handful of other equally 'memorable' games. Out of all of them I'd say Sonic Boom is the worst offender, as it has not only been critically panned like many other Sonic games before it, but whereas in the past Sega could rely on die-hard fans of the series to at least keep buying the games, everyone now seems to have given up on Sonic at this point.
Even Sonic 06 sold over two million copies. The two Sonic Boom games have barely managed to pass half a million units sold between them. Then again, this is Sonic we're talking about. It'll keep on chugging along on life support until one of its many releases breathes some semblance of new life into it.
1 - Silent Hill: Book of Memories (2012)
It could be argued that Resident Evil deserves a spot on this list as well, but then I realized that Capcom will never let such a lucrative series die no matter how poorly received it becomes. Now, Konami on the other hand has no such qualms about letting one of its biggest franchises die out. Just look at what happened to Silent Hills. The series had been on a downward spiral for a long time before Book of Memories was dumped onto the PSVita in 2012. I genuinely wonder who thought it was a good idea to take a name associated entirely with survival horror, and then make a hack'n slash game with role-playing elements out of it. It's almost as if nobody involved in the development of the game had never even heard of Silent Hill.
Book of Memories feels like a miscellaneous game that was being made with an entirely different name, before somebody at Konami decided to associate it with Silent Hill in order to cash-in on its name recognition. Whatever the case may be, the series hasn't seen another release since this failure and with Konami apparently having been taken over by a race of aliens with only approximate knowledge of how humans operate I don't expect to see any new entries in the series anytime soon. Well, except for Silent Hill pachinko machines.
Feel free to let me know if I missed any major series killers, or if you disagree with any of the games I've chosen, in the comments section below. There have, after all, been quite a few titles over the years that have managed to almost single-handedly destroy a franchise. And as always, thanks for reading.
More Articles