Top 5 Kickstarter Games: February 2016 Edition - Article
Jared Katz
, posted on 15 February 2016
/ 6,944 Views
Welcome to VGChartz's Top 5 Kickstarter Games: February 2016 Edition. Before we begin, take a few minutes to look at some of the great Kickstarter games below that didn't quite make the list.
Battalion 1944: "Battalion recaptures the intensity of classic multiplayer shooters, revitalising the WW2 genre."(Windows, PS4 and Xbox One)
Dujanah: "Delve into a world of magical realism full of strange stories, grotesque beings and weary machines." (Windows, Mac and Linux)
Wandersong: "A handcrafted indie adventure game about the power of music. Go on a journey and save the world with singing." (Windows and Mac)

Developer: Foam Sword
Total Amount/Goal: £64,000/£100,000
Days Left: 17
Lowest Amount for Game: PC £12/Console £16
Release Date: Spring 2017
Next Stretch Goal: TBA
Platforms: Windows, Mac, Linux, and PS4
When you put Earthbound, The Goonies and childhood memories from the 80s into a blender, the results will undoubtedly be weird yet magical. That odd concoction is looking to come to life in Knights and Bikes, a visually enticing RPG from Foam Sword. This studio is a two man dev team that previously worked at Media Molecule and helped produce games such as LittleBigPlanet¸ Tearaway, and Ratchet & Clank: Tools of Destruction. Their newest game, Knights and Bikes, is set on the fictional island of Penfurzy, a tourist island that has had its worse tourist season ever. As fall begins all of the tourist have departed, except Nessa, who along with her new best friend Demelza begin their quest to find the truths behind mysteries of the island.
The gameplay of Knights and Bikes is just what the game's title suggests - you fight enemies (possessed items/people) in dungeons and explore the island on your bikes. As you explore more of the island and complete quests given by the islanders, you'll unlock new treasures which in turn will allow you to upgrade your abilities and bikes, which will allow you to explore deeper into the mysterious island of Penfurzy. The game can be played co-op with a friend, or can be played solo with the AI taking control of the other character.

Developer: Somber Studio
Total Amount/Goal: $24,000/$32,000
Days Left: 5
Lowest Amount for Game: $10
Release Date: Late 2016/Early 2017
Next Stretch Goal: ??? ($40K)
Platforms: Windows, Mac and Linux
Over the past few years some of the most entertaining and captivating indie games have been single-screen multiplayer games like Stardust Vanguards, Duck Game, and Towerfall. Somber Studio is hoping its upcoming game, Invisigun Heroes, will join those games as a beloved multiplayer experience. Invisigun Heroes has its own interesting twist - everyone (including you) is invisible. While characters can't be seen, their actions and movements can be traced via footprints and their attacks. Being observant of any odd visual changes on the map is necessary to come out on top in each match. The game will include various game modes like Survival, Deadline (most kills before the timer runs out), Carrier, and more.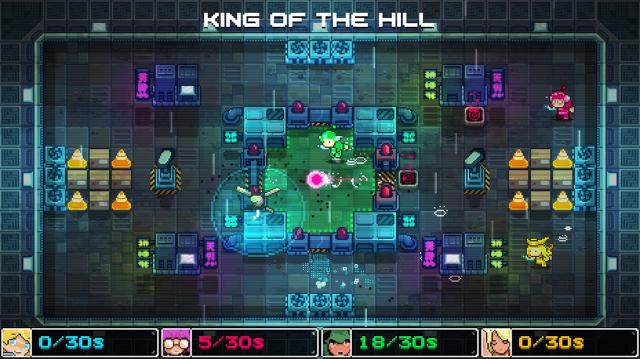 While the game has local multiplayer, the goal of this Kickstarter is to raise enough funds in order to ensure that the online multiplayer is fully supported and properly developed. Invisigun Heroes will include eight different characters, each with their own unique abilities to help overcome the competition. For example, Iris has the ability to dash and cover a great deal of ground in a short time, while Proteus can summon scanner drones to uncover hidden enemies. These different abilities will force players to change their playstyle depending on who they are using, as well as who they're up against.
Developer: Cardboard Utopia
Total Amount/Goal: $157,000/$50,000 CAD
Days Left: 4
Lowest Amount for Game: $20 CAD
Release Date: Late 2016/Early 2017
Next Stretch Goal: Hard Mode ($165K CAD)
Platforms: Windows, Mac and PS4
Sadly the tactical JRPG has become a withering genre nowadays, with Fire Emblem seemingly holding down the fort all on its own. But while Japan may have given up on the genre, that's not quite case in the west where indie devs have begun to pick up the slack. One such game hoping to bring life back to the genre is Children of Zodiarcs, a tactical JRPG with an interesting and unique twist on the genre. CoZ is a turn-based game where you command your characters across the map to defeat enemies and complete your objectives. But unlike other games in the genre you won't use simple commands to engage the enemy, instead you will be using cards for all of your non-movement actions.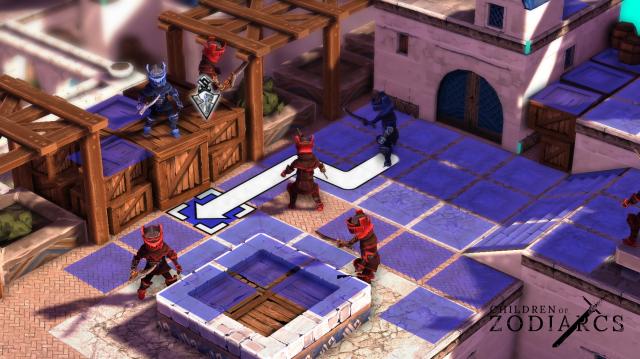 From performing a simple attack, to using your character's special ability, everything aside from movement will be completely based off of the cards you use. Luckily you will be able to customize your deck of cards to help suit your playstyle and to make the best use of each character's special traits. Another twist to Children of Zodiarc's gameplay is the implementation of dice. These dice rolls will affect your attacks by giving them more power as well as other effects like drawing another card or getting another turn. But beware, your enemies will be able to make use of the same mechanics when it's their turn.
Developer: Wild Factor
Total Amount/Goal: €6,200/€23,000
Days Left: 26
Lowest Amount for Game: €18
Release Date: Fall 2016 (Early Access)
Next Stretch Goal: N/A
Platforms: Windows, Mac and Linux
Have you ever wanted to see what would happen if Prison Architect and The Cabin in the Woods had a baby? Well no need to imagine it, since the good folks at Wild Factor have decided to create just that with MachiaVillain. The concept it quite simple - build a mansion, raise monsters, bring in unsuspecting victims and slaughter them all while making a profit (making and maintaining a nightmare house isn't cheap after all). Like other games of this type you will be able to deck out your killer mansion to your own tastes. MachiaVillain will include up to 30 monsters, though some will take additional training before they're willing to join your monster brigade.
While the game does focus on luring unsuspecting humans into your mansion and killing them, there is also a combat system in place. Regular humans won't pose much of a challenge, but other creatures and SWAT teams can cause some troubles. MachiaVillain will allow you to pause the game at any time to plan out your attacks, and to use effective tactics in order to keep your monsters alive and in-shape to scare again. The game will also feature a crafting system in order to create new traps, objects, and even certain monsters like Frankenstein or Living Skeletons.
Developer: KeokeN Interactive
Total Amount/Goal: €69,000/€100,000
Days Left: 21
Lowest Amount for Game: €15/€19
Release Date: Summer 2016 (Episode 1 of 5)
Next Stretch Goal: In Helmet Experience (€125K)
Platforms: Windows and Xbox One
Humanity is nearing its end; resources have run out on Earth and this has forced nations to go to the moon in order to find a solution. Sadly, bickering between countries has resulted in little-to no-progress. Humanity's last hope rests with you, a rogue astronaut sent on a secret mission that will determine the fate of your species. This is Deliver us the Moon, an episodic adventure game with some survival elements. DutM will follow you and your robotic sidekick/helper A.S.E. as you travel across the moon and throughout the abandoned facilities of the WSA (Worldwide Space Agency).
Your astronaut will be equipped with a variety of tools to help him succeed on this do or die mission. Along with A.S.E. who can help deal with traversing through dangerous areas, you will also have access to power tools and a jetpack. Your power tools will be modifiable, making it the perfect equipment to use in order to deal with the abandoned facilities you will traverse during your adventure. While some of the insulated locations are supplied with oxygen, the surface of the moon as one would expect is not. Keeping track of your oxygen will be vital while playing through Deliver us the Moon; stay out on the surface too long and you will suffocate. There will also be a variety of environmental hazards to be cautious about during your playthrough as well.
More Articles