10 Best-Selling Retail Releases of 2015 so far - Sales
Craig Snow
, posted on 30 August 2015
/ 13,710 Views
The gaming industry is so used to the notion that the biggest hits of the year are released in the final quarter, so as to capitalise on holiday sales, that we sometimes forget that each year also plays host to some big early hitters.
It mostly is the case, of course, that publishers aim to release their most lucrative titles towards the end of the year, but not always. This list of the top 10 new retail releases of 2015 in terms of sales illustrates some potent exceptions to that rule.

First, the small print:

- The game must have been released in 2015 (and where a launch has been staggered worldwide only 2015 sales figures will be counted).
- Multiplatform totals have been combined.
- The figures include handheld sales.
- The article covers sales up to, and including, the week ending 11th July.
- Figures quoted are retail sales only, as digital sales reports are patchy at best. This, of course, harms the totals for games like The Witcher 3: Wild Hunt, which has sold tremendously well on digital platforms, but in the interests of maintaining a level playing field we have decided not to factor in any digital sales).
10th. Splatoon - 1.31 million units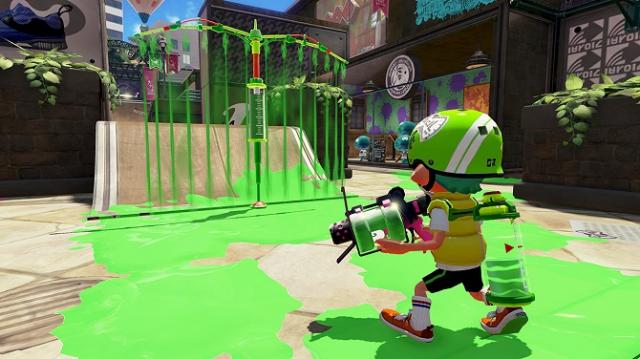 The little title that could. VGC regulars will probably not be surprised by this game's presence on such a list, but non-regulars rightly will be. It really is a remarkable achievement - an exclusive, brand new IP, on a platform that has only just managed to gain an install base of 10 million is the 10th best-selling new release of 2015. What's more it's one of only three exclusives to make the list.
9th. Bloodborne - 1.39 million units
Another exclusive to make the list. It's not quite as surprising as Splatoon that Bloodborne made the list, given both the game's legacy (being a spiritual successor to the incredibly popular Demon's Souls and Dark Souls series) and it being available on the market-leading console, which currently has an install base of around 25 million units. Still, a great achievement for this dark and brooding exclusive.
8th. LEGO Jurassic World - 1.39 million units
This game regularly features at the top of various regional charts on a weekly basis, thanks largely to the fact that it's available on every single active retail platform, but Traveller's Tales, to its credit, doesn't rest on its laurels and assume that this, as well as the LEGO IP, will automatically shift copies. The series is generally considered one of the few shining examples of a high quality, family friendly licensed IP.
7th. Dying Light - 1.53 million units
Techland's first current generation open world zombie title manages to clinch an impressive 7th position. Given that an expansion for the game is on the way, which should boost sales a bit, and the casual-core appeal of zombies, expect Dying Light to continue to do well during the holiday period.
6th. The Legend of Zelda: Majora's Mask 3D - 1.78 million units
The Legend of Zelda: Majora's Mask 3D is the only handheld game to make the list and it's the highest-placed exclusive to-boot. That speaks volumes both to the enduring appeal of Nintendo's The Legend of Zelda series as well as the desire for quality remakes.
5th. The Elder Scrolls Online: Tamriel Unlimited - 1.83 million units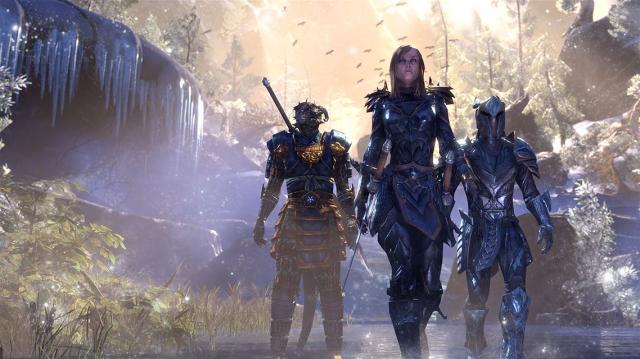 What is widely regarded as the black sheep of the Elder Scrolls series notches up an incredible 5th place on this list. The MMORPG, which is set on the continent of Tamriel within the Elder Scrolls universe become free-to-play earlier this year just prior to its current generation console debut. Both decisions seem to have brought new life to the game.
4th. Mortal Kombat X - 2.37 million units
The previous generation version may have just been cancelled but the current generation version has been a big success for NetherRealm and Warner Bros. It's one of just four new titles that has managed to surpass two million sold to consumers in the first half of 2015.
3rd. Batman: Arkham Knight - 2.95 million units
The PC launch was an utter disaster, and the console versions had their fair share of bugs as well, but that negatively publicity hasn't stopped Batman: Arkham Knight from selling almost 3 million units at retail across three platforms. With just three weeks' worth of sales accounted for, expect this one to still be in this top 10 list come 2016.
2nd. Battlefield: Hardline - 3.05 million units
Visceral's first Battlefield spin-off is the forgotten sales giant of the year so far, just managing to cling on to second place ahead of Batman: Arkham Knight (expect that the change soon). It's slipped down the charts quite considerably but at 3 million sold it has a good base going into the second half of the year. Will that be enough to keep it in the top 10 though?
1st. The Witcher 3: Wild Hunt - 3.20 million units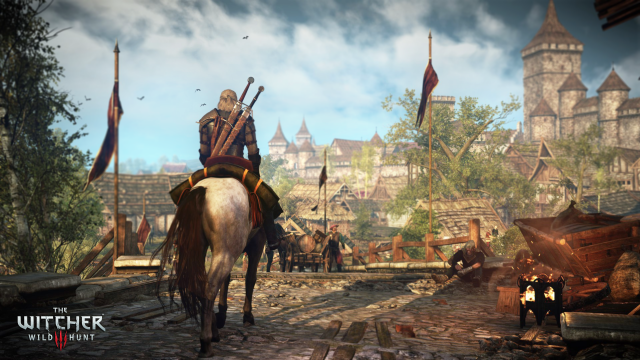 The top-selling new release of 2015 is The Witcher 3: Wild Hunt. CD Projekt RED's labour of love is the clear sales leader with 3.20 million units sold to consumers at retail across the Xbox One, PlayStation 4, and Windows PC. And that's just the game's retail figures - if you include digital sales then it's standing at over 6 million units sold.
More Articles