Five Super Serious Ideas for a The Last of Us Sequel - Article
Evan Norris
, posted on 30 June 2015
/ 4,496 Views
After voice actor Nolan North spilled the beans yesterday about The Last of Us 2, the video game community has been abuzz about the veracity of North's claim and potential sequel ideas. Who would star in a sequel? Where and when would it take place? Why is Troy Baker in every video game? If the black box always survives a plane crash, why don't they make the whole plane out of the black box? Is anyone listening to me?
So, anyway, here are five super serious ideas for a potential sequel to one of Sony's most famous games. Enjoy!
The Last Guardian of Us
After a clerical error at Sony headquarters, The Last of Us 2 and The Last Guardian are combined into a single project. Survive a long, harsh journey across the United States with your lovable griffin. Solve puzzles, bond with your pet, and pull off improbable headshots against a horde of infected humans. This game will release in 2025 on PlayStation 6.

The Last of Us: Firefly
Following the adventures of a group of revolutionary militants who call themselves "Fireflies". Firefly, co-developed by Naughty Dog and Joss Whedon, represents a bold look at the world of The Last of Us. The game will be divided into 14 missions which must be played out of order and which stop abruptly at mission 11, after FOX decides not enough people are playing it.

The Second-to-Last of Us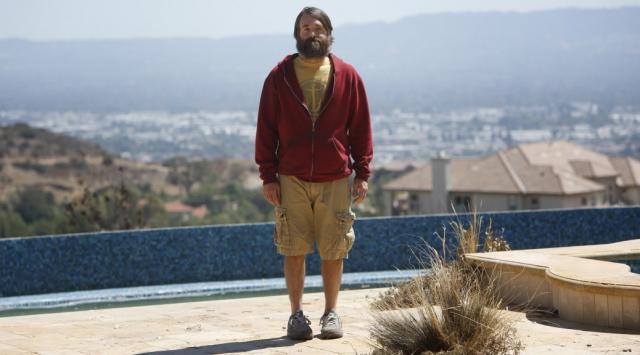 Witness the trials and tribulations of the penultimate human being, who has to suffer the indignity of playing second fiddle to the last person on Earth. Watch as this Garfunkel of men wanders around what's left of the United States, doomed to obscurity.

The Last of Us: Happy Home Designer
Join Joel and Ellie as they play house in Tommy's settlement. Based on the Canadian home design show "Love it or List it", Happy Home Designer asks pitiful human survivors to choose between keeping their newly renovated house or buying a new home. Cordyceps in the basement? That's gonna cost you.

The Last of Us: Game of the Holocene Epoch Edition
Any game can be "game of the year" or "game of the generation", but only one can be the game of the Holocene Epoch, which covers the last 11,700 years of evolution on planet Earth. Playing this game will be like winning the lottery, scoring a game-winning goal in the World Cup final, and achieving oneness with the universe all at the same time. Naughty Dog plans to release a "Game of the Cenozoic Era" with all DLC and upgraded graphics the following year.
More Articles