Contest: The Walking Dead Season Pass! - Article
Brent Galietti
, posted on 05 September 2012
/ 3,021 Views

Telltale Games' adventure series The Walking Dead has rocked the zombie world through three episodes, with reviewers raving over its drama and high production values (including our own Joseph Trotter). Now, for one of you lucky readers, it will be your chance to experience The Walking Dead! We are giving away a Season Pass for The Walking Dead, redeemable on Steam.
To win, you can submit an entry through one (or more, for extra chances to win) of the following methods:
1. Like the official gamrReview Facebook page.
2. Comment about The Walking Dead on the official gamrReview Facebook page contest post.
3. Retweet our Twitter account's contest tweet.
4. Comment in this article with a funny caption describing the below image from The Walking Dead.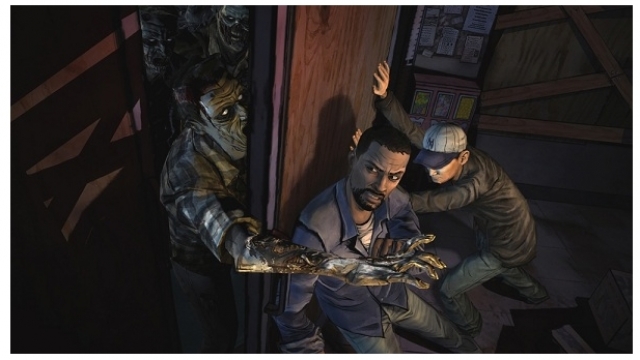 The contest will be open from now until Friday at 7:00pm Eastern US Time.
Good luck, and beware the flesh eating zombies!
More Articles
There are no comments to display.