Top 5 Games of April - Article
Brent Galietti
, posted on 30 March 2013
/ 5,479 Views
Greetings! Glad you could join us - I know BioShock Infinite is keeping many of you very busy right now. Eventually, however, you will beat BioShock Infinite, the calendar will flip to April, and you will need something new to play! To solve your dilemma, here's our Top 5 game releases for the month of April.
Injustice: Gods Among Us
Release Date: April 16th
Platform(s): PS3, X360, Wii U
DC Comics looks to take the video game world by storm this month with Injustice: Gods Among Us. NetherRealm Studios' fighter takes place in a dystopian Metropolis, where DC heroes and villains are at each other's throats. With 22 different characters, from the popular (Superman, Batman) to the niche (Black Adam), Injustice promises to be the game for DC Comics enthusiasts.
Pandora's Tower
Release Date: April 16th
Platform: Wii
Japanese and European gamers have had Pandora's Tower for quite some time now, but only this month will Xseed bring the game over to North America. Elena has been placed under a horrific curse that is turning her into a demonic monster, and it can only be reversed by eating the meat of the monsters that Aeron slays. This dark and intriguing adventure RPG is set to send the Wii out with a bang.
Shin Megami Tensei: Devil Summoner - Soul Hackers
Release Date: April 16th
Platform: 3DS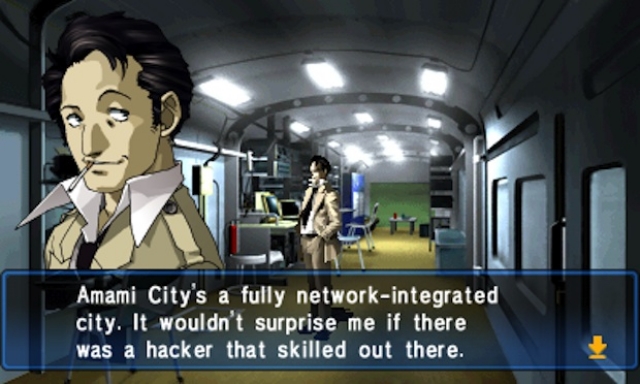 The Shin Megami Tensei RPG machine cranks out another entry. This time, it's Soul Hackers, releasing outside of Japan for the first time. Soul Hackers sticks close to its original SMT roots, meaning first person dungeon exploration and talking to demons, potentially talking your way out of a fight. It should be something to tide SMT fans over while the wait for Persona 5 continues.
Dead Island: Riptide
Release Date: April 26th
Platform(s): PS3, X360, PC
Dead Island Riptide is the sequel to last year's intriguing zombie/RPG mashup, Dead Island. The sequel takes place directly after the original title and promises more survival zombie action while turning things up a notch this time around. Also, stabbing zombies with oars, because why not?
Soul Sacrifice
Release Date: April 30th
Platform: Vita
Vita owners are in for a thrill, as Soul Hackers wraps up the month of April (or starts the month of May, for European gamers). In this world, powerful monsters must be defeated, but to perform magic, something must be given up in return. That could be anything from objects to your own body parts. And once the monster is defeated, do you save it, or sacrifice it for materials? The choice is yours, but only if you pick up this anticipated action-RPG from the mind of Mega Man creator Kenji Inafune.
What will you be picking up this month? Let us know in the comments.
More Articles
There are no comments to display.