Top 5 Games of February - Article
Brent Galietti
, posted on 02 February 2014
/ 6,771 Views
February is all about two things: championship pigskin and what you should buy your significant other. Of course, many gamers take interest in neither of these things, so February is a pointless month, right? Not so fast! Video game companies want you to be their Valentine this year, and as gifts, they present you these games in the month of February.
Bravely Default
Platform: 3DS
Release Date: February 7th (NA)
Our European and Australian readers have already gotten the chance to play Square Enix's latest RPG, but this month is the first chance for gamers across the pond in North America to play Bravely Default. An homage to the days of old-school Final Fantasy, Bravely Default's gameplay system includes switchable job classes and the ability to "Default", building up turns to then "Brave" your way through multiple attacks and maneuvers later on.
Danganronpa: Trigger Happy Havoc
Platform: Vita
Release Date: February 11th (NA), February 14th (EU, AUS)
You've been chosen to join Hope's Peak Academy, lucky you! Or not, because once you get there you're knocked out and then learn you're trapped in the school with your classmates. The only way a student can escape is to kill another student and not get found out. This dark and crazy murder mystery already has our stamp of approval, so let the (in-game) murders begin!
Donkey Kong Country: Tropical Freeze
Platform: Wii U
Release Date: February 21st (NA, EU), February 22nd (AUS)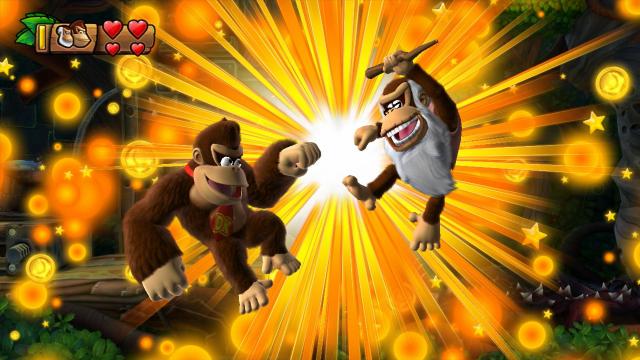 Donkey Kong and pals return once again in Tropical Freeze for the Wii U. Animal Vikings arrive on Donkey Kong Island and freeze the island, so the DK Crew must defeat them and send them on their way. This time, Dixie Kong joins Donkey and Diddy for the first time since Donkey Kong Country 3 and Cranky Kong joins the playable cast as well. Dixie Kong can hover using her ponytail and Cranky Kong can bounce on dangerous terrain with his cane.
Castlevania: Lords of Shadow 2
Platform: PS3, 360, PC
Release Date: February 25th (NA), February 28th (EU, AUS)
Gamers who haven't upgraded to current generation hardware have something all of their own this month. Lords of Shadow 2 allows players to play as Dracula for the first time in the series. Dracula is warned of the return of Satan and must regain his powers to fight Satan. But at the same time, Alucard and the Belmont clan seek to destroy Dracula in this action-adventure sequel to 2010's Castlevania: Lords of Shadow.
Thief
Platform: PS4, Xbox One, PS3, 360, PC
Release Date: February 25th (NA), February 27th (AUS), February 28th (EU)
The Thief series returns this month after a long hiatus. Players control Garrett, a master thief, who has returned to his hometown and discovers it ruled by The Baron. As in past titles, players will have a variety of different avenues in which to stealthily complete missions. Developer Eidos Montreal has been listening to fans, as seen by the removal of a planned experience system and quick time events, so this may become the best game ever for Thief fans.
More Articles
There are no comments to display.