Best Survival/Horror Game of 2014 - Article
Jake Weston
, posted on 05 January 2015
/ 4,470 Views
Survival Horror fans have a love/hate relationship with their favorite genre. While we are no doubt beyond the Golden Age that gave us Resident Evil, Silent Hill, Fatal Frame, and Clock Tower, a surge of recent indie releases has shown that the genre is alive and well. And yet, the genre has struggled in the mainstream AAA space, with the latest Resident Evil, Silent Hill, and Dead Space entries all finding themselves more at home in the action or shooter categories.
With all of that said, 2014 was a big year for Survival Horror in gaming, with Resident Evil creator Shinji Mikami returning to the genre with The Evil Within, Alien returning to its roots with Alien: Isolation, and indie games continuing to shake up the formula with titles such as The Forest, Neverending Nightmares, Among the Sleep, and This War of Mine. It's easy to say that 2014 was the best in years for Horror, yet only one of these games can take our pick.
The Nominees Are: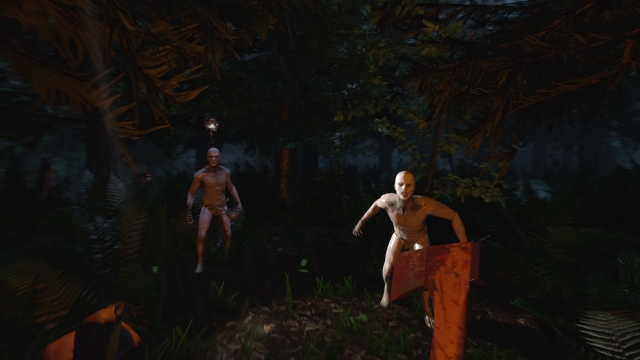 And the Winner is...
The definition of a comeback story. Not only had the Alien franchise's last foray into gaming resulted in 2013's embarrissingly bad Aliens: Colonial Marines, but the series as a whole was in a slump after the poorly received Aliens vs. Predator film duo and the mixed bag that was 2012's Prometheus. That SEGA would go ahead and release Alien: Isolation barely a year after Colonial Marines took gall.
And yet, here we are. Alien: Isolation is a comeback story on two fronts. Not only has it revived the struggling series, by going back to its roots and drawing heavily from the original 1979 film, but also by being the best AAA horror game in years. Indeed, this is a game that is filled with unbearable tension and at moments it's legitimately terrifying, making bold design decisions and taking risks unheard of in a year where nearly every other big release seemed to disappoint in some way. And while Alien: Isolation is not without its drawbacks, hopefully it represents a turning point for the future of Alien, and the Survival Horror genre as a whole.
More Articles
There are no comments to display.