Microsoft E3 Conference Xbox One Software Round-up - Article
Craig Snow
, posted on 10 June 2013
/ 2,713 Views
Here's a brief round-up of the major software announcements Microsoft just made during their keynote E3 presentation:
Metal Gear Solid V: The Phantom Pain
Kojima was on stage to present a brand new MGS V trailer - and it was a very impressive showcasing for the upcoming title's gameplay (and this is coming from someone who is no big fan of the series) - confirming that the game will indeed be on the Xbox One.
Ryse got its re-reveal, after first appearing at Microsoft's E3 2011 press conference. Gone (apparently) are the Kinect functions, Ryse is now a core, hack and slash action game, with combat that's heavily reliant on QTEs.
Ryse is an Xbox One exclusive and will be a launch title.
Rare's much-loved Killer Instinct IP is alive and well. This could be the much-teased 'historic IP' that Rare were rumoured to be working on, but is actually being developed by Double Helix. Perhaps Rare have another 'historic IP' game in the works?
This traditional fighting game is an Xbox One exclusive and will ship alongside a MadCatz Tournament Edition fightstick. No release date at the moment, however.
A new IP from Insomniac, Sunset Overdrive is a highly stylised open world shooter. The trailer featured parkour, a city infested with zombie-esque creatures, novel weaponry including a gun that shoots vinyl records) and a unique art style.
Sunset Overdrive is an Xbox One exclusive. It will be developed by Insomniac and published by Microsoft.
The ever-popular Minecraft is headed to the Xbox One. It will feature bigger maps and more multiplayer, but what changes it brings beyond that are currently unknown.
D4 is an episodic murder mystery title that is exclusive to the Xbox One. It's from the creator of the infamously 'so bad it's good' game Deadly Premonition - take from that what you will.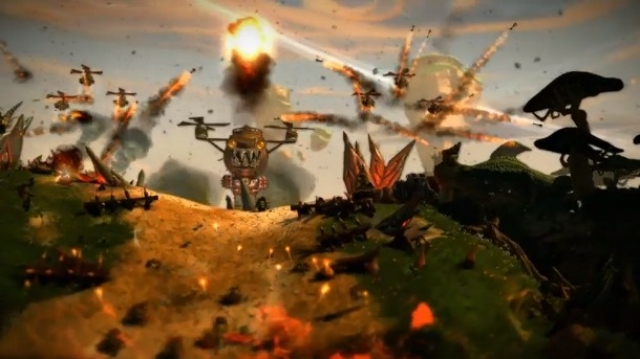 Project Spark seems heavily inspired by the LittlerBigPlanet concept of create, play and share. You build your own game world, creations, and even games within the game, all of which can be shared with other players who can in turn 're-mix' your game and build upon your creations.
Crimson Dragon, the spiritual successor to the Panzer Dragoon series, is an Xbox One exclusive dragon-based rail shooter. We've known about this title since 2011, when it was known as Project Draco, but it looks like it will now finally see the light of day on Xbox One.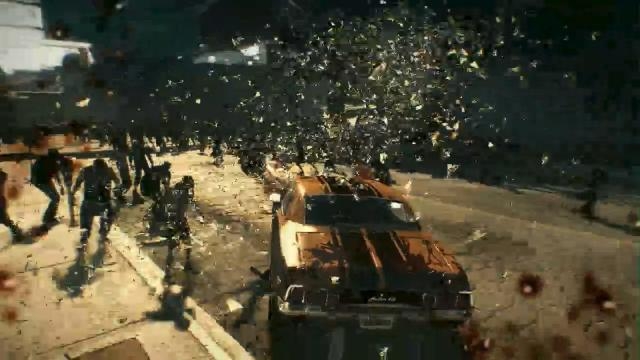 In what was definitely one of the more impressive showcasings during Microsoft's keynote, Dead Rising 3 was announced by Capcom as an Xbox One exclusive. Some of the major problems with the first two titles have been removed, full co-op play introduced and there's a much, much bigger open world to explore. You can read the full press statement over on VG24/7.
Perhaps the most strikingly artistic game on show, Below is being developed by a brand new studio exclusively for Xbox One. It's a top-down adventure game with a "creative take on rogue-like gameplay". The score is being composed by Jim Guthrie.
Respawn Entertainment's rumoured Microsoft exclusive was duly announced. A first person shooter with mechs and a goal of "pushing the boundaries of multiplayer". Titanfall will release sometime in 2014.
Finally, Black Tusk Studios' much anticipated headline project reveal was given the briefest of teaser trailers, and the next Halo game was also teased by 343 in the form of a pretty trailer and an announcement that the next Halo console title would feature 60 fps gaming. No names were given for either title.
Before the show, Rare also announced Kinect Sports Rivals for the Xbox One, and after the show Zoo Tycoon was announced as well.
Forza 5, Quantum Break, The Witcher 3, and Battlefield 4 (which features timed exclusive DLC) were also all shown off during the keynote, although we already knew about all of them.
More Articles
There are no comments to display.