E3 2014: Microsoft Predictions - Article
VGChartz Staff
, posted on 24 May 2014
/ 9,338 Views
With E3 fast approaching, the excitement for gaming's largest showcase is definitely building amongst gamers. This will mark the first E3 where all three new (now current) generation consoles are on the market, and with the relatively slow start to the generation thus far, a substantial amount of pressure is mounting on publishers and developers to come out swinging and demonstrate precisely what all the fuss is about.
Microsoft will be kicking off the show - so we'll kick off our pre-E3 article series with them. There's no doubt they have a lot to prove after the post-reveal controversy last year damaged the Xbox One's reputation before things even got started. New Xbox head Phil Spencer is promising a very game-centric press conference this year, so what can we expect to see revealed?
Expect To See
Halo 5: Guardians
The reputation of the franchise - as well as its sheer selling power - necessitates a Halo mention at every Xbox E3 conference. This year is no different, with Halo 5: Guardians being announced just a few days ago for 2015.
We can be confident that, even if we don't get to see any actual gameplay, we will at least get a full trailer for the game. If Microsoft wants to start their press conference with a real bang, however, they'll need to bring Halo 5 gameplay to the table or announce a new exclusive.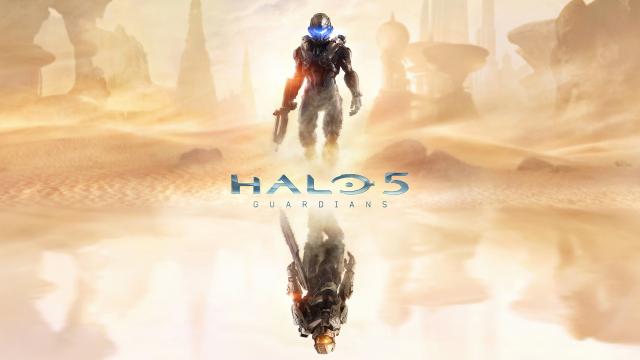 Halo Remaster Collection
Lots of solid rumours surrounding this one, suggesting it's highly probable. Initially thought to just be a Halo 2 Remake in similar vein to 2011's Halo: Combat Evolved Anniversary, it is now expected that Microsoft will ship a 'Master Chief' Halo collection, which would include Halos 1, 2, 3 and 4 all in one bundle for the Xbox One.
Expect a firm 2014 release date and for Microsoft to show off the graphical improvements being made to Halo 2 in particular.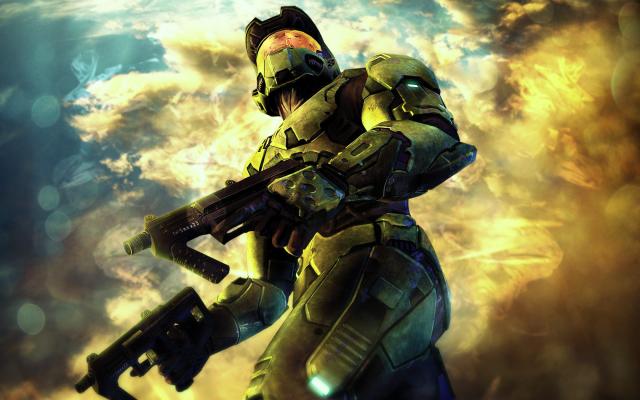 Quantum Break
Not much information has been revealed regarding Remedy's upcoming action game, Quantum Break, since its announcement last year. We have seen some very brief gameplay snippets for the game since then, but that's about it as far as new details go.
Expect to see a full blown gameplay demonstration this time around; one that hopefully previews the potential for unique time-based battles with enemies, as well as the graphical prowess of the Xbox One, which has up to now primarily been the subject of criticism. There is also the potential that more information regarding the linked TV show will be explained and that we'll get a firm 2014 release date.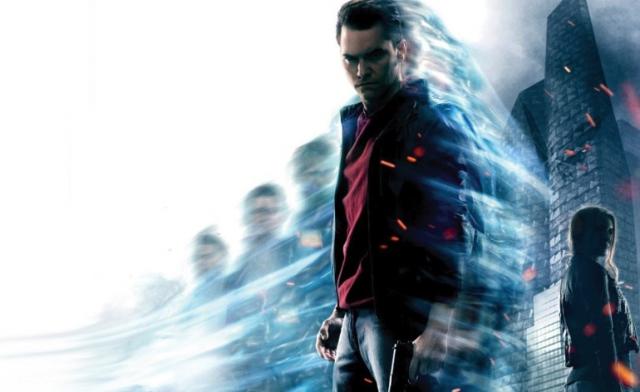 Sunset Overdrive
Insomniac have been working on their newest IP, Sunset Overdrive, for a while now. The recent gameplay reveal impressed many, and probably proved to Microsoft the potential of the IP, so expect them to go big on this one at E3 2014.
Sunset Overdrive is currently scheduled to launch this year, and is a true-blooded exclusive, so Microsoft won't miss this out on this last opportunity for the title to get exposure at the largest gaming event in the world.
There's a challenge here for Insomniac as well. The developer's reputation has slowly dwindled following mediocre releases in recent years, from Into the Nexus and Full Frontal Assault to the extraordinarily bland Fuse - they'll want to prove they're still a top tier developer.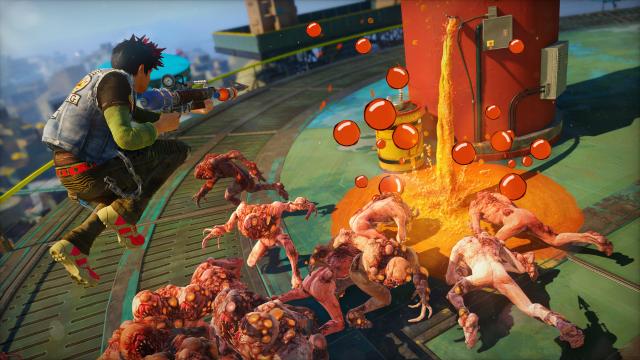 Fable
Fable has always been a strong seller on the Xbox, and Fable Legends will hope to continue the trend and perhaps turn around impressions that the franchise was languishing into mediocrity. Expect, at the very least, another trailer at E3 2014.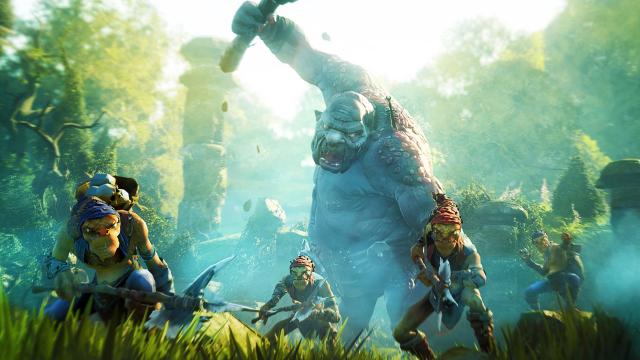 Advanced Warfare
Call of Duty is usually given prominence at Microsoft press conferences, so a live gameplay demo for Call of Duty: Advanced Warfare's campaign is a fairly safe bet. Sledgehammer needs to come out strong and prove that they're capable of developing mainline entries in the series if they're to continue being one of Activision's core development partners.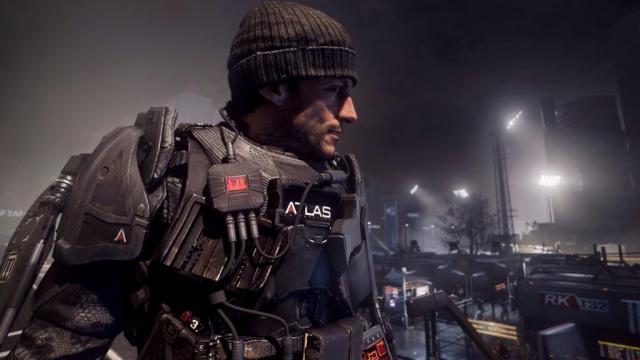 Gears of War
We're probably at least two years off from a new Gears of War game, but it's very much possible that the next instalment in the Gears of War series will be present in some form on stage, even if only in the form of a teaser trailer that serves to demonstrate the new technology being created by Black Tusk Studios.
New Forza Title
Forza Horizon 2 was rumoured to be in the works a couple of months back. 2009, 2011, 2012, and 2013 all saw Forza releases, and while Forza 5 was only released last year (and thus a Forza 6 reveal seems unlikely), the fact that the series recently saw a spin-off in the form of Forza Horizon means it's definitely probably that more than one Forza game is currently in the works. We certainly wouldn't bet against one of them being revealed at E3.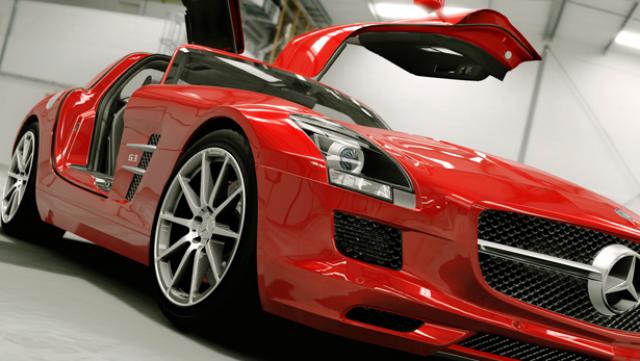 Indie Games
With Sony and Nintendo stepping up their game in supporting independent developers, and receiving a lot of praise for doing so from the gaming community, Microsoft are probably feeling the pressure to give Indie developers a chance in the spotlight.
Expect Microsoft to set out their upcoming digital storefront wares with a big focus on creative and interesting indie offerings. Who knows, perhaps they'll take a page out of Sony's book and bust out the trailer compilations.
New IP
Anyone who's even casually checked out Phil Spencer's Twitter feed will notice his realisation that new IP, as well as the revival of dormant franchises, are a vital part of the industry and crucial for generating excitement amongst gamers. The latter years of the Xbox 360's lifecycle were dominated by a trifecta of sequels to their big three franchises: Halo, Gears of War, and Forza. It was, to say the least, both a major source of criticism and concern.
Spencer is no doubt aware of this, and so although each of those franchises also gets a mention in this article and will likely be represented on stage at E3, we are most definitely expecting some big new IP to be revealed on stage; Microsoft, and Phil Spencer, should know that the trifecta is not sufficient for kicking off a new generation and should be looking to pull out all the stops in its attempts to compete with the PS4.
Having acquired a number of new development studios going into the start of this generation, we could see some key reveals from newer outfits like Platform Next, LXP and Lift London as well.
Longer Shots

Killer Instinct: Season 2
We already know that the second season of Killer Instinct should be landing later this year and that Season 2 will be present in some form at E3. Whether or not Killer Instinct will have a presence on the main stage is still in question - we know that Phil Spencer already has too much content to show off during the press conference itself, so Killer Instinct could well miss out on the big stage this year.
Still, after a generally positive reception from the fighting game community, it's possible that we'll get a short trailer for Killer Instinct: Season 2.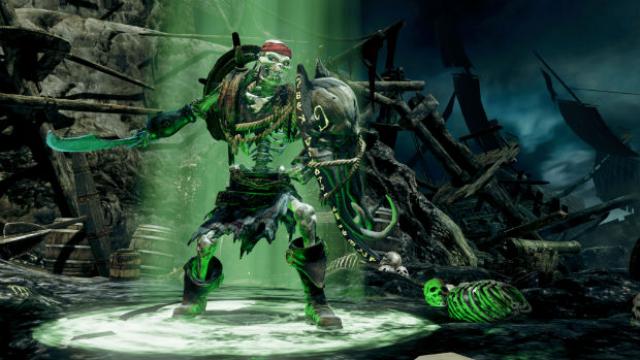 Crackdown 3
It's been nearly four years since Crackdown 2 released. The series sells decently well and has an established fan base, so Crackdown 3 is a possibility. If Crackdown 3 is in development, expect it to be a year or two off, and so expect little more than a teaser trailer.
Core Rare Title
In the same vein, Rare have several popular IP in their back catalogue which Xbox fans have been clamouring to see revived for years - most notably Banjo Kazooie, Conker, and Perfect Dark. After years of waiting and hoping, could we finally see Rare deliver a core IP that would enthuse Xbox fans?
We're consistently being told that Rare is allowed to do pretty much as it pleases, but given that they're currently still "evaluating what they want to do next" it seems unlikely we'll find out their plans at E3 this year.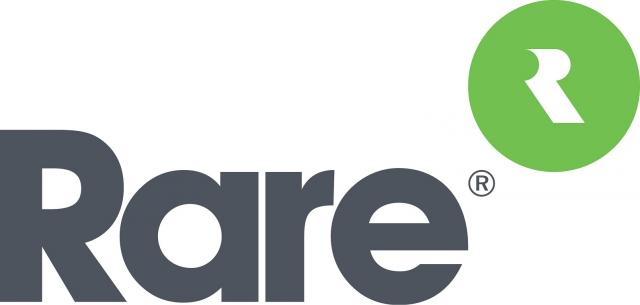 Microsoft have a lot of games to show off at E3 this year already, but those appearances are already priced in to a large extent - the real challenge for Microsoft will be to excite with new reveals - be they new first party IPs, third party exclusives, or a reboot of a cult classic series like Banjo Kazooie or Conker. If they can deliver on that, then their conference will be a success from a gamer's perspective.
More Articles
There are no comments to display.