Nintendo Announce New IP: Codename S.T.E.A.M for 3DS - News
Adrian Andrews
, posted on 12 June 2014
/ 1,994 Views
Last night, Nintendo held a roundtable which included a previously unannounced 3DS title. That title is Intelligent Systems' new title, Codename S.T.E.A.M.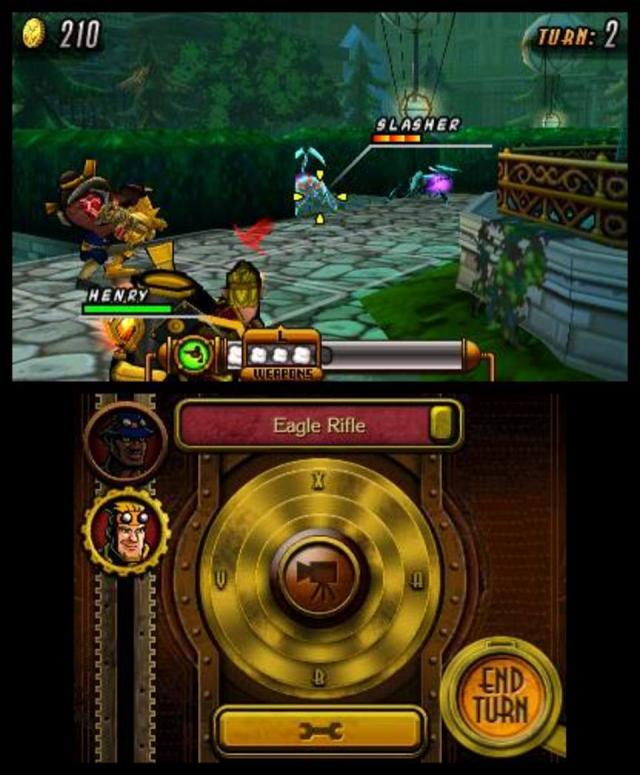 Details are still thin on the ground, but the game will feature a steampunk art style (inspired by Silver Age Comics) and will be set in London during the "Age of Steam". The game will be turn-based (unsurprising considering Intelligent Systems' biggest franchises; Fire Emblem and Advance Wars), but will also contain action shooter elements as well.
The story revolves around S.T.E.A.M, set up by Abraham Lincoln to protect against alien attacks, and will feature numerous multiplayer modes. Whilst none of these are online modes, one mode will be available online.
As of yet no gameplay has been shown, but the game will likely be shown today on Nintendo Treehouse with a tentative release date of 2015. For now, I must say I was expecting Majora's Mask or a Metroid game like a lot of people. But a new IP, from Intelligent Systems no less, will do just fine.
Source: [IGN]
More Articles
There are no comments to display.