N++ is the Ultimate Iteration of N - Preview
Karl Koebke
, posted on 20 June 2014
/ 2,002 Views
N+ was one of the best console adaptations of a flash game last gen - we gave it a glowing review back in 2008. One of its key attributes was the massive amounts of levels that came with the single player campaign, and a level editor that allowed you to make your own if you liked, and N++ looks to take all of that a step further.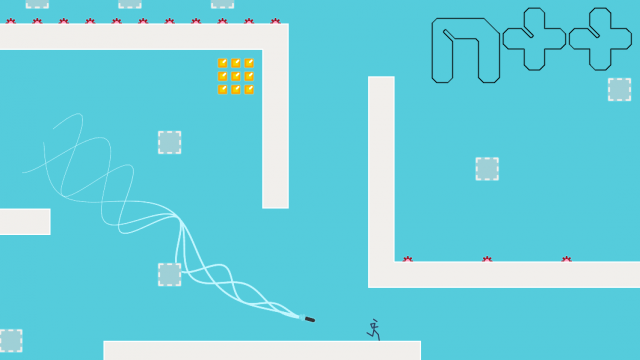 Where the last game came with 275 single player levels, N++ will ship with 1000 levels. N++ will also create a community around its user generated levels, with leaderboards and ghosts for each one. The developers have also been looking to established games for advice on trying to set this up, namely the makers of Sound Shapes.
Perhaps the best improvement, though, is the ability to adjust the color pallet for the entire game - an important addition to a series that has such a simplistic visual design.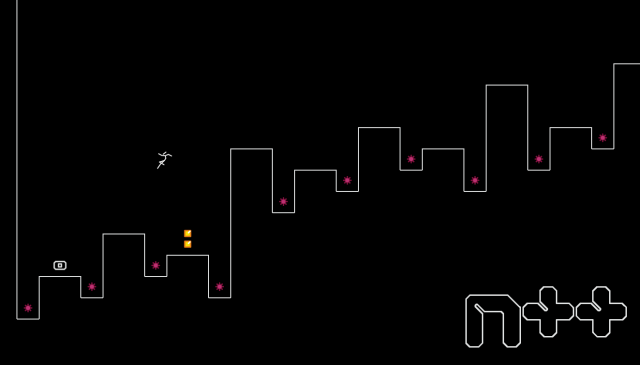 New enemies and obstacles have been added as well, like a dark ninja that follows behind and shadows your every move, or mines that spawn after you pass through where they're set to appear. The idea is for them to make the ultimate version of the N game and then never come back to it again, according to the developer I spoke to at E3, and that's certainly an admirable goal.
If you enjoyed N or N+ and want even more of that oh so addictive and ultimately brutally difficult platforming gameplay, or if you just enjoy challenging platformers with a metric tonne of levels, then be sure to look out for N++ when it releases on PS4 later this year.
More Articles
There are no comments to display.