Overall Game of the Year 2022 - Article
Evan Norris
, posted on 23 January 2023
/ 4,986 Views
If the shortlist of VGChartz Game of the Year contenders had to be summed up in a single word, it would be "iteration". Nothing here started from scratch; the greatness involved came from years of modification, experimentation, and incremental updates.
Just look at the three Nintendo-published candidates. There are not one, not two, but three games with "3" in the title. That includes Bayonetta 3, which built upon one of the industry's best combat systems with enhanced replayability and larger levels; Splatoon 3, which further polished the unique third-person shooter, adding new maps, weapons, and an updated multiplayer lobby system; and Xenoblade Chronicles 3, which thanks to its huge open world, expanded combat system, sympathetic characters, and epic musical score, further insisted on the Xenoblade series ranking among the all-time greats in the RPG genre.
Outside of Nintendo, Sony iterated on its re-energized God of War franchise with God of War Ragnarök, a sequel that improved upon its predecessor in several important areas, introducing new enemy types & bosses, and even a controllable Atreus. Meanwhile, From Software took 12+ years of experience in action RPGs and fed it into the phenomenal open-world experience Elden Ring, which — with different characters and lore — could easily have been released as Dark Souls IV.
The Shortlist:

Bayonetta 3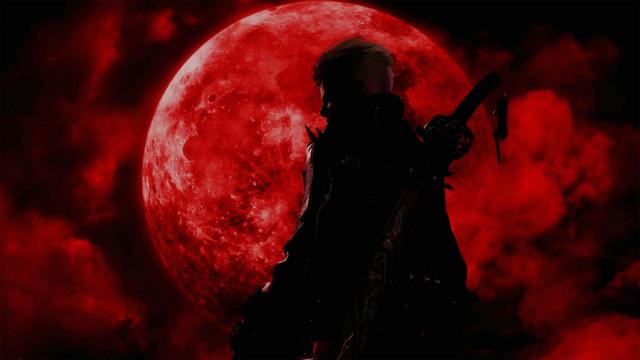 Elden Ring

God of War Ragnarök
Splatoon 3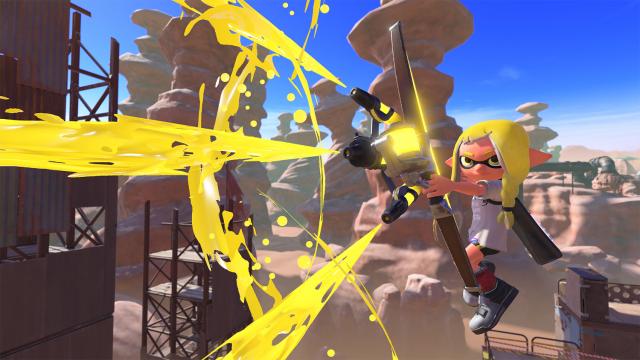 Xenoblade Chronicles 3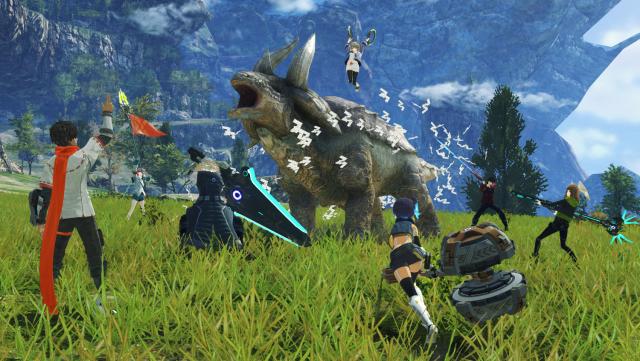 The Runner-Up:
Xenoblade Chronicles 3
Once upon a time, there was a significant doubt over whether the first Xenoblade Chronicles would reach the full global marketplace. Ten years later, the series has moved away from that precarious position and blossomed into a full franchise, with several re-releases, expansions, and sequels. The latest sequel, Xenoblade Chronicles 3, is yet another badge of honor for the series and its developer Monolith Soft. And while it definitely rests snugly among the other Xenoblade titles — the game world is still impossibly big, the story remains gripping, and the music is, as always, transcendent — it has its own mechanics, rules, and logic. You can activate more characters in battle, switch among characters, and even interlink them to summon a powerful Ouroboros form. It feels very much like an evolution and refinement of earlier games in the series, which were already spectacular.
The Winner:

Elden Ring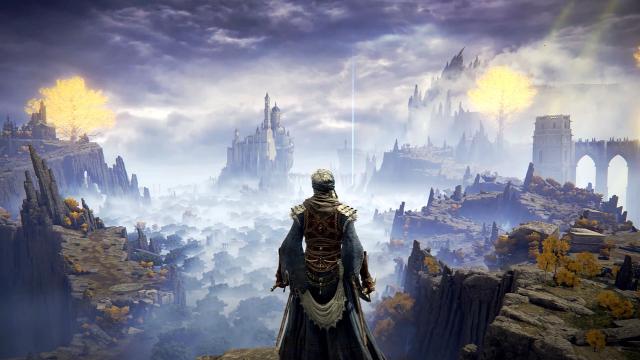 Since 2009, every time Japanese developer From Software releases a game, it enters Game of the Year territory. The studio simply hasn't missed since Demon's Souls invented its own sub-genre, the Souls-like, over a dozen years ago. Now, From Software hasn't drifted very far from the formula that made it a fan favorite, but it has worked within its boundaries to tweak, clarify, and, in some cases, broaden it. And no title has broadened the formula (and the mass appeal) of Souls-like games more than Elden Ring.
A helpful but reductive way to describe Elden Ring is as Dark Souls set in an open world. It takes the grimdark setting, action RPG mechanics, steep difficulty, and opaqueness of Souls-like games and thrusts it into a vast medieval sandbox filled with strange life, bewitching characters, and open-ended freedom. As a result, the feelings of exploration and discovery are intoxicating — in ways similar to The Elder Scrolls, The Witcher 3, and Breath of the Wild, all of which influenced Elden Ring director Hidetaka Miyazaki in some way or another. When that heady sensation of adventure pairs with the game's demanding risk-versus-reward combat, addictive live-die-repeat gameplay loop, stunning art direction, and beautifully mysterious story, the result is another jewel in the From Software crown, and a singular experience that we're proud to call our Overall Game of 2022.
Previous Winners
Metroid Dread
The Last of Us Part II
Resident Evil 2
God of War
The Legend of Zelda: Breath of the Wild
Uncharted 4: A Thief's End
Rocket League
Super Smash Bros. for Wii U
Super Mario 3D World
Journey
The Elder Scrolls V: Skyrim
Mass Effect 2
Uncharted 2: Among Thieves
LittleBigPlanet
BioShock
More Articles