Top 10 Wii Games - Article
Evan Norris
, posted on 19 November 2016
/ 21,301 Views
Ten years ago today the Nintendo Wii arrived in North America and sparked a revolution. It captured the imagination of video game enthusiasts, brought lapsed gamers back to the table, and inspired a generation of consumers who had never laid their hands on a video game controller before.
For six years the Wii hosted hundreds of games, including platformers, RPGs, adventure titles, party games, and life sims, among many others. Several of its games are among the greatest ever made. Ten of those all-time greats are listed below. Note that this top 10 list of mine is far from comprehensive. Amazing games from Grasshopper, Vanillaware, Treasure, and Eurocom just missed the cut.
#10
The Legend of Zelda: Skyward Sword
It took Nintendo five years to finally unlock the full potential of its revolutionary motion controller, and it was Skyward Sword that did the unlocking. Boasting the best, most responsive motion controls of any game ever, Skyward Sword demonstrated once and for all that motion controls could be woven intelligently and masterfully into a game world without gimmickry.
Yet it came at a cost. Nintendo EAD's deep focus on motion controls prevented the development team from investing in a larger, more open world — a staple of The Legend of Zelda. Still, the game is outstanding, technically and artistically. It features the best storytelling of any Zelda game, and it provides an origin story worthy of the franchise.
#9
Zack & Wiki: Quest for Barbaros' Treasure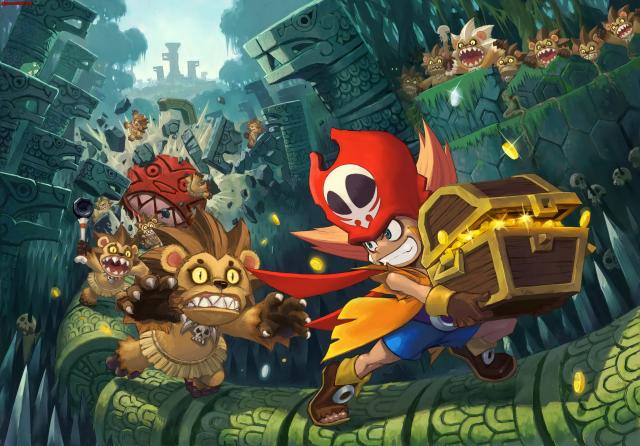 Despite high scores from gaming publications and a campaign from Matt Casamassina at IGN, which encouraged Wii owners to pre-order the game, Zack & Wiki underperformed in sales. A throwback to the point-and-click adventure games that filled the PC landscape in the early 90s, Zack & Wiki uses the Wii remote as a mouse substitute, allowing players to point and "click" their way through several pirate-themed levels, all of which are packed with brain-teasing puzzles.
One of the more interesting mechanics in the game allows Zack, a young would-be pirate, to shake his partner Wiki, a golden, floating monkey, to transform enemies into useable items.
#8
Donkey Kong Country Returns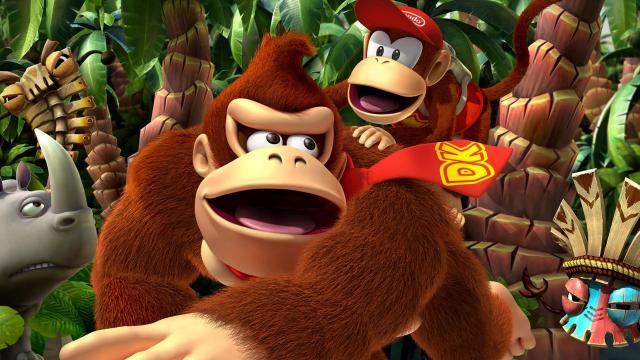 By 2010, Retro Studios had already proven its skill and ingenuity in reviving the Metroid franchise. Next up was another classic Nintendo IP: Donkey Kong. By honoring Rare's legacy with the Donkey Country series and adding some twists — silhouetted levels and two-player simultaneous co-op, to name a couple — Retro left its own unique stamp on Donkey Kong Country Returns, a brilliant return to form for Nintendo's gorilla mascot.
Both accessible and challenging, Returns is the flagship 2D platformer on a system that ushered in a renaissance of old-school side-scrollers.
#7
Metroid Prime 3: Corruption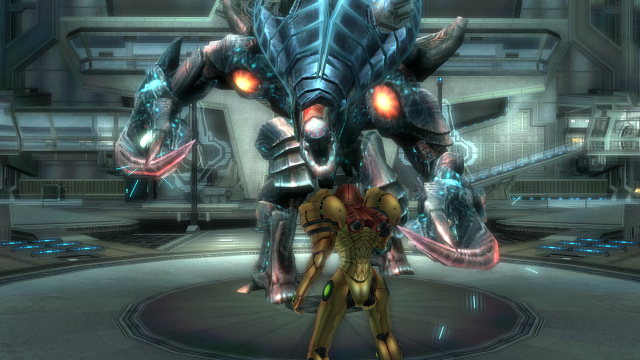 The final chapter in the Metroid Prime trilogy, Metroid Prime 3: Corruption is certainly the most ambitious entry in the series and the first to appear on the Nintendo Wii. Set several months after Metroid Prime 2, Corruption is the story of Samus Aran's continued fight against the Space Pirates and her nemesis, Dark Samus.
Unlike the previous two Metroid Prime games, which took place across several environments on a single planet, Corruption allows players to travel from planet to planet via Samus' ship. The Wii remote and nunchuk are incorporated masterfully into Corruption: the nunchuk operates mostly as Samus' left hand, controlling her grapple function; the Wii remote largely has the same function as a mouse in a PC first-person shooter.
#6
Wii Sports Resort
It might share a title with Wii Sports, which was bundled with the Nintendo Wii in 2006, but Wii Sports Resort is light years ahead of its predecessor in terms of quality. Instead of five sporting events, Wii Sports Resort boasts 12, almost all of them winners. They include: swordplay, wakeboarding, frisbee, archery, basketball, table tennis, power cruising, canoeing, cycling, air sports, and golf and bowling, both returning from the original Wii Sports.
All events make use of the Wii MotionPlus add-on, which is necessary to play the game, and therefore respond much more accurately to player movements. Wii Sports Resort is a title that could easily be overlooked or dismissed as a sports bundle for the very young or very old. On the contrary, Resort is one of those rare games that appeals to all generations and has something for everyone.
#5
The Legend of Zelda: Twilight Princess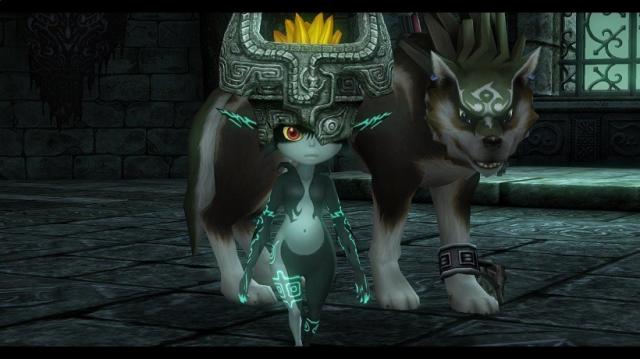 After its experiment with The Wind Waker, it was perhaps inevitable that Nintendo would opt for a more conventional Zelda adventure. Originally planned for a late 2005 release, The Legend of Zelda: Twilight Princess was postponed a year and released in November 2006 alongside the Nintendo Wii, making it the first Zelda launch title.
Twilight Princess is a loving tribute to Ocarina of Time, and pays homage to its precursor throughout the game. It's one of the most ambitious Zelda games ever made and easily the largest, taking some 60 hours to complete. Twilight Princess marks the first appearance of Midna, one of the all-time great Zelda supporting characters, and several innovations, including horseback swordfights, Wii remote swordplay, and Link's ability to transform into a wolf.
#4
Super Smash Bros. Brawl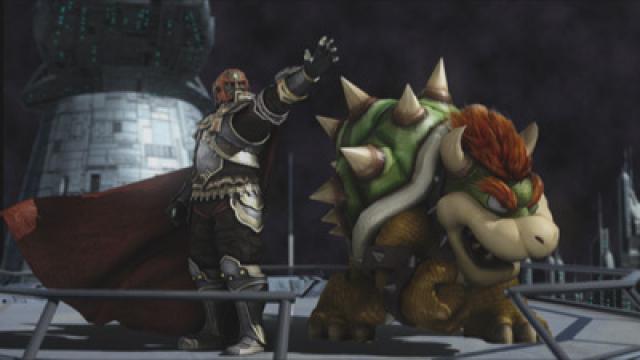 Boasting a staggering amount of content, from its online and offline multiplayer modes, to its "vault", to its surprisingly deep single-player campaign, Brawl is a special game that can be played ad infinitum. The stage design in Brawl is inspired - its score, a greatest hits collection of thirty years of Nintendo music, is unmatched, and its fighting mechanics accessible enough for novices yet deep enough for veterans. Most importantly, the game is a joy to play, alone or with a group of friends.
#3
Super Mario Galaxy
Over the years Mario has accumulated a long and impressive resume: plumber, tennis star, golfer, go-kart driver, doctor. In 2007, he added astronaut. In Super Mario Galaxy, Mario for the first time has an extraterrestrial adventure; a jaunt among the stars which owes a lot to Super Mario 64, but which dwarfs it in size and scope.
Super Mario Galaxy introduces an innovative physics system to accompany its spherical platform engine, whereby Mario can circumnavigate small planetoids, all the while a gravitational pull keeps him from flying off into space. The Wii remote and nunchuk are employed conservatively in Super Mario Galaxy, used mainly to perform a spin attack or to remotely collect "star bits," colorful star-shaped gems used to defeat enemies or bypass obstacles.
#2
Super Mario Galaxy 2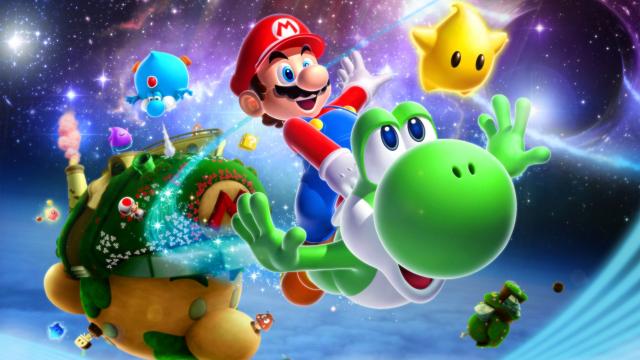 Three years after Nintendo EAD caught lightning in a bottle with the original Super Mario Galaxy, the studio returned with a sequel that manages to match, and even surpass, the brilliance of the original. The sheer imagination on display in Super Mario Galaxy 2 is mind-boggling. It packs more ideas and mechanics into individual levels than some games do in their entirety. Super Mario Galaxy 2 might not be as revolutionary as its predecessor, but it's every bit as beautiful, creative, and fun.
#1
Xenoblade Chronicles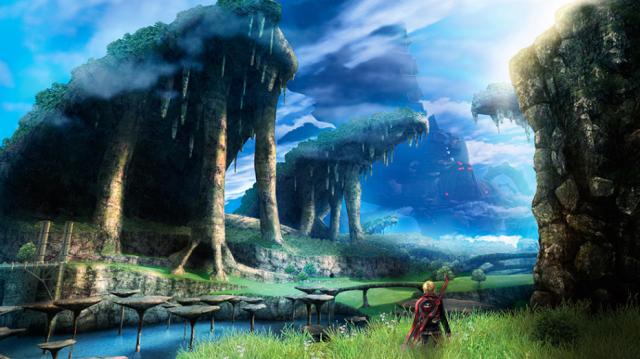 Not only is Xenoblade Chronicles the best Wii game in my opinion, it's the best game of the seventh generation. With its challenging and deep battle system, its focus on exploration and character building, and its beautifully-realized game world, Xenoblade is an RPG for the ages.
When players aren't fighting off monsters and mechanical warriors with a combination of skills, arts, and ether attacks, they can take on hundreds of side quests, manage "affinity" levels among their party members and the general population, and craft gems for weapons and armor. The huge number of things to do, see, and discover in Xenoblade is astonishing.
That's my list! What's yours? Sound off in the comments section below.
More Articles