The Wizards of Trinity Bellwoods Explores Immigrant Stories, Urban Economics - Article
Evan Norris
, posted on 23 July 2015
/ 3,630 Views
Today, independent game developer and animator Chris de Castro announced his first title, The Wizards of Trinity Bellwoods. Designed as a mobile game, Wizards takes place in Toronto's largest downtown urban park, where hipsters and wizards (can collectors) participate in a "unique symbiotic ecosystem." Players control one of the wizards who collect discarded cans, return the cans for money, and use the money to improve their homes.
Originally a demo for the Toronto Hand Eye Society's Artsy Game Incubator, Wizards is now heading for a full release on mobile platforms. De Castro has created a Kickstarter campaign to fund the venture.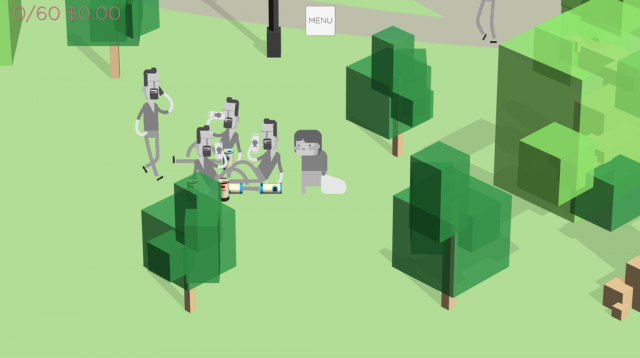 Based on de Castro's real life experiences in Trinity Bellwoods Park, the game is meant to recreate life in a big urban park and touch on themes like gentrification, urban economics, immigrant stories, social roles, and the hipster sub-culture.
De Castro, who comes from a film background, considered making a documentary about the wizards - immigrant can collectors affectionately nicknamed for their walking sticks and bags - but, said de Castro, "there is just something about playing a character and discovering the story by exploring and play that just works so well."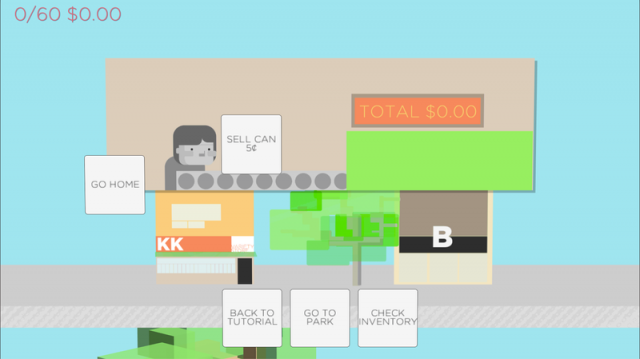 To that end, Wizards is offering a unique reward for certain backer tiers on Kickstarter: the chance to be in the game. De Castro will create a custom design of backers in the style of the game based off of a photo provided by each backer. Eligible backers will receive a code to share with friends so they can unlock that unique backer in the game. In addition, players can unlock people in the park (and their back stories) by using tokens earned by completing home improvements.
A graduate of the Sheridan Classical Animation program, de Castro has spent over a decade creating experiences in film, animation, and video. But Wizards, his first foray into the world of video games, will provide something that, according to de Castro, can't be replicated in film and video: "I think there's a level of ownership of the story that players have over other available media. You make decisions and the game reacts, the story happens between those two actions."
The Wizards of Trinity Bellwoods is expected to launch on mobile platforms by summer 2016.
More Articles
There are no comments to display.