Sony E3 Conference Round-up - Article
Brent Galietti
, posted on 11 June 2013
/ 5,560 Views
A lot happened tonight at Sony's two hour E3 conference. We'll try to be brief, so you can enjoy the pictures and trailers that we'll be adding to this post as they become available through tonight and tomorrow. For now, here's the quick rundown of a long, intriguing conference.
Numerous games were announced to be coming to Vita, some of which we already knew. The games mentioned were: Batman Arkham Origins, Destiny of Spirits, Doki Doki Universe, Killzone Mercenaries, Tearaway, God of War 1 and 2, Final Fantasy X and X-2, Dead Nation, and The Walking Dead. It was also announced that a Vita bundle including the full The Walking Dead will be made available.
Don't forget about the current PlayStation console! Sony hasn't. We saw quick trailers for The Walking Dead and Puppeteer, a trailer for a spooky game called Rain, a longer trailer for David Cage's Beyond Two Souls and another look at Gran Turismo 6. Beyond Two Souls received a release date of October 8th, 2013 and all games will be released this year.
To top it off, a trailer for Batman: Arkham Origins is shown, along with a release date of October 25th. PlayStation consoles will get two exclusive costumes: Nightfall and 1960s TV Show Batman.
The console is revealed! It's a bit monolithic, shaped like a black parallelogram. (A bit similar looking to the Xbox One, actually.)
We then get Michael Lynton, CEO of Sony Pictures, to give us a brief talk about the plans for TV, Movies, Music, and other multimedia. Video and Music Unlimited services will be available for PS4 at launch, as well as on Android smartphones. In addition to the usual suspects of video streaming (Netflix, etc.), Sony announced Redbox Instant will be available on PSN soon, along with Flixster being added this fall.
Our first new game reveal arrived right after the multimedia discussion. This trailer shows four individuals in a stage coach approaching the waterfront, packing some powerful guns. A mysterious enemy attacks them as the four exit the cart, and we see enemies hidden in a shroud of mist. The Order: 1886 will be a PS4 exclusive. No release date was given.
New Trailers for The Previously Announced
Four new trailers then appeared for previously announced games: Killzone: Shadow Fall, Infamous: Second Son, Knack and Drive Club. Killzone, Knack and Drive Club were confirmed to be launch titles, while Infamous: Second Son will release in Q1 2014.
The Dark Sorceror
Then we saw a tech demo called "The Dark Sorcerer", where a sorcerer reads aloud curses, plays with elements and impressive particle physics...but, in a hilarious move, the whole thing is revealed to be a movie production. More of this was teased for E3 attendees Tuesday at 1 PM PDT.
Indies Can Self-Publish
A group of Indie games were shown off next while Sony made a big announcement: Indies will be allowed to self-publish. This is the opposite approach of the Xbox One, and this wouldn't be the first time Sony went in the opposition direction of Microsoft.
Games shown during this segment included: Don't Starve, Mercenary Kings, Young Horses, Outlast, Oddworld New and Tasty (Oddworld 1 remake), and Galaxy. They range the gamut from adventures to retro shooters to spaghetti westerns to horror.
Square-Enix Came to Party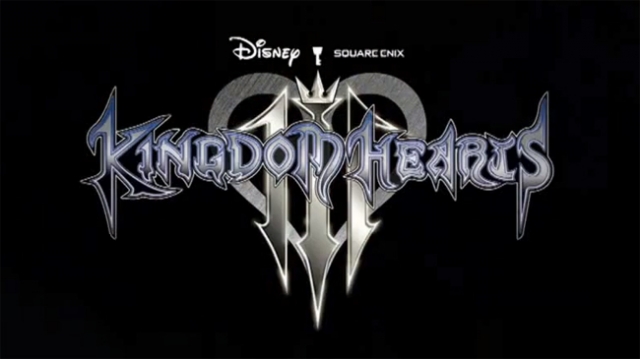 Tetsuo Nomura came on stage next to show a trailer for Final Fantasy Versus XIII. We see an intense, action packed, thrilling experience that looks more like action blockbuster than a JRPG. Suddenly, there's a title change...
...to Final Fantasy XV. Versus is now the next numbered title in the Final Fantasy series.
Then, a trailer quickly going through the many Kingdom Hearts games that have come out in the past decade. Once that passes, we see Sora pick up his keyblade from the sand of Destiny Island, and the big reveal happens: this is Kingdom Hearts III. The game many thought we'd never see is now official. Sora fights off Heartless during this in-game trailer. Both Final Fantasy XV and Kingdom Hearts III will be available on PS4. Exclusivity was not mentioned for either title.
As a side note, Final Fantasy XIV will be released on both PS3 and PS4.
Assassin's Creed IV: Black Flag
Next was a demonstration of Assassin's Creed IV: Black Flag. Edward Kenway walks through a pirate encampment, chases a straggler into the jungle and follows him stealthily through the jungle. Then he makes his assassinations and shoots the rest of the pirates like a badass. The game then transitions to cool naval battles. similar to Assassin's Creed III, with the ability to traverse across different ships. And then...the demo ends with a glitch that stops it in its tracks. Oh well, unintentional humor isn't always a bad thing.
Another game demo, this time for Watch Dogs. T-Bone was caught stealing information, and now he's on the run. The player's role is to assist his escape. He follows behind in a car case. To assist T-Bone, the payer hacks cameras to watch streets, opening doors and initating a blackout. Oh, and PlayStation players will get an extra hour of gameplay and a new outfit for Aiden, the main character.
A brief spate of lipsynching occurred while showing off NBA 2K14. If you like basketball, you'll like the game. The lipsyncing...not so much.
The next trailer was a new game. We saw a man drive up to a dying man in the desert, who begs the first man to kill him. The first man checks his shotgun and sees he's low on ammo, so he drives away. Or so it seems. Then we see him drive and run over the dying man. PlayStation owners will get an extra survival kit for the Mad Max game.
DRM? Internet Requirement? Used Game Restrictions? What are Those?
Jack Tretton came back on stage to deliver the most emotionally charged message of the conference. NO restrictions on used games, which sends the crowd into a tizzy. Games don't need to be connected online every 24 hours in order to play. There will be no DRM. Singleplayer games can be played free of restrictions. Tretton boldly declared all of these things as the crowd roared. It was the biggest crowd reaction at E3 since Nintendo revealed Twilight Princess in 2004. It's safe to say Sony has the gaming populace on its side now... mere hours after Microsoft's conference seemed to restore some faith in the controversial Xbox One.
Online Multiplayer Will Require PS+
Oops, not everything can be perfect. Some fine print reveals that Sony's online multiplayer will not be free on the PlayStation 4 and will now be part of the PlayStation Plus subscription. A bit of a downer, but based on the reaction to the prior piece of news, I think gamers will be accepting of the change.
PlayStation Plus and Social Gaming Notes
Tretton mentioned cross game chat as a feature. Existing PS+ memberships will carry over to PS4 and will work on PS3, PS4, and the Vita simultaneously. PS+ members will get the digital version of Drive Club.
The conference wrapped up with a demonstration of Destiny, Bungie's upcoming FPS/RPG hybrid. On Earth, many years from now, we armed aliens patrolling with guns and planes swooping overhead. The aliens reach a holdout and the gameplay begins. Two players combine forces to storm the wall and enter an open cavern where they get attacked by drones and aliens. The game features perk trees and levels and stats. More players join in the fight. Beautiful landscapes are then shown as the trailer wraps up with a release date of 2014.
Gaikai
Gaikai's cloud based technology will be available in 2014 (starting with the U.S.) and will be on PS3 and PS4 first, with Vita following later.
THE PRICE
And Sony had one last note: The PlayStation 4 would be sold at $399 USD (399 euros and 349 British pounds), undercutting the rival Xbox One, another move that made the crowd happy.
Whew! That was insane! I know I'm still recovering from the hurricane that Sony just launched on the gaming industry. What did you think of the event? Are you on board with the PlayStation 4?
Oh, and I can't finish this post without this little video by Sony about used games, which has already gone viral:
More Articles
There are no comments to display.