E3 2014: Nintendo Predictions - Article
Brent Galietti
, posted on 27 May 2014
/ 13,199 Views
Oh Nintendo, you sure do enjoy not following standard E3 protocol. For the second year in a row, the Kyoto-based gaming giant won't be holding an on-site press conference, opting for a digital event on June 10th at 12pm EST (9am PST, 5pm BST) instead.
They have also been announcing games and releasing new information on them in the build-up to E3, such as Pokemon Omega Ruby and Alpha Sapphire, and all of the recent new info on Hyrule Warriors. That said, there is still plenty to anticipate from Nintendo, and the company often has some surprises up its sleeve.
Expect to See
The Legend of Zelda - Wii U
We know this game is going to be at E3, because series producer Eiji Aonuma said as much last year. Quite a bit has been made about this Zelda title breaking from series norms and reinvigorating a franchise that has become a bit stagnated. In particular, Aonuma's reference to open-world gaming and the 3DS title A Link Between Worlds' non-linear dungeon order have come up as possible additions.
At E3, we'll get to see more of what the Zelda team has been working on, and if it succeeds to capture gamers' attention, this could be the biggest story of E3.
Quality of Life Platform
Nintendo's new business direction involves a mysterious "Quality of Life" platform that was announced earlier this year. Since then, we've heard nothing about it, leading to rampant speculation. Is it game-related, in the way Wii Fit was? Is it completely separate from gaming? Will it bring back the much maligned and unreleased Wii Vitality Sensor? We likely won't get all of those answers at E3, but expect Nintendo to tell us something more substantial about it.
NFP Figurines
Nintendo has already announced that it is creating a set of figurines, in the vein of Skylanders and Disney Infinity. Nintendo is hoping to take this concept a step further by allowing the Nintendo character figurines to interact with multiple games.
It was recently rumored that the new Super Smash Bros. for Wii U and 3DS will feature the technology (though Nintendo UK has since said the feature is not confirmed) and Nintendo previously mentioned that other games with the technology will be shown at E3, so we'll no doubt find out more about Nintendo's NFP plans.
New Retro Studios Game
Things have been quiet on the Retro Studios front in recent years. Since completing the acclaimed Metroid Prime Trilogy, the studio has worked on two Donkey Kong Country games. And while these two games have been well made, they haven't quite stirred the drink of many Nintendo fans.
A few years ago, Retro Studios mentioned that they had started work on "a project that everyone wants us to do", and since then everyone has been waiting with bated breath to see it revealed. Could it be a new Metroid title? How about a Star Fox title? Or even... a new Zelda? It's not as crazy as it sounds - Shigeru Miyamoto has previously said that the Texas-based studio is qualified to make a Zelda title.
Incidentally, Nintendo is holding a press-only 90 minute event for an unannounced 3DS title. Could this big event be for the newest Retro Studios title?
X & Bayonetta 2 Gameplay
Monolith Soft's upcoming RPG and Platinum Games' newest Bayonetta title are different from typical Nintendo fare and as such have garnered plenty of interest. We've seen some glimpses of both titles, but this E3 would be a good time for more expansive coverage of both X's sword and mech RPG gameplay and Bayonetta 2's wild and crazy action.
Shin Megami Tensei x Fire Emblem & Yarn Yoshi
We haven't heard from either of these titles in a year. In fact, we don't even know what Shin Megami Tensei x Fire Emblem even looks like, because the only mention of it we've ever had was during last year's E3 Digital Event. This E3 would be an excellent time for Nintendo to shed some light on the Nintendo/Atlus crossover RPG as well as Yoshi's upcoming artistic adventure.
Super Smash Bros. for Wii U and 3DS
This is a no brainer. The big, company-wide brouhaha that is Super Smash Bros. is coming to 3DS in the summer and Wii U in the winter, so you can expect Nintendo to bring it up.
Expect new nuggets of information too - the game's NFP functionality will likely be discussed, and a new character or two would make sense as reveals. Who will be added? It's hard to say, but there's a lot of clamor for Fire Emblem's Chrom, Kid Icarus's Palutena and Xenoblade's Shulk, among others.
P.S. We know Captain Falcon's going to be in the game, Nintendo. Just admit it already!
Longer Shots

New Shigeru Miyamoto IP
We keep hearing that Miyamoto has been working on a small project with a small team, but nothing has surfaced as of yet. Is this the year that the legendary Mario-creator shows us what he's secretly been working on?
New Next Level Games Project
Next Level Games recently became a fully-fledged second-party for Nintendo, following the release of Luigi's Mansion: Dark Moon. Are they ready to show us what their next title is?
Fatal Frame

We know the next entry in the franchise is coming to Japan, but the last few main entry Fatal Frame titles have missed the US entirely. The spin-off 3DS title Spirit Camera was localized in 2012, so there is some hope. Its fanbase, though small, has certainly made its voice heard in calling for the franchise to return to American shores. Could this be the year that Nintendo of America hear the calls and deliver?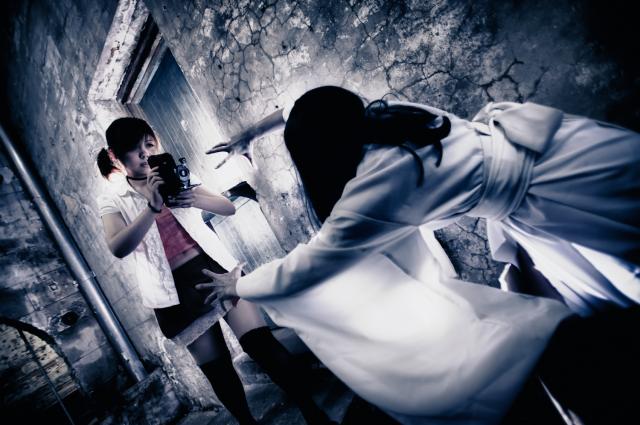 New 3D Mario game
Back in April, Nintendo producer and Super Mario 3D World team lead Yoshiaki Koizumi let slip that the next 3D Mario game is in development, but wouldn't specify which platform. He mentioned that if it was for Wii U the team "might need to make even more use of the GamePad." It's likely too soon to hear or see anything at E3 regarding this new Mario title, but you never know.
Nintendo Announces On-Site E3 Conference for 2015
... What?
More Articles
There are no comments to display.