Games That Are Guilty Pleasures - Article
Brandon J. Wysocki
, posted on 07 June 2016
/ 9,307 Views
We've all had a thing (or things) that we enjoy even though it seems most others harbor a certain degree of contempt for it. Sometimes, wanting to fit in, we keep those likes a closely guarded secret. For me, when I was in elementary school, it was the cafeteria lunches, namely the mashed potatoes and gravy. When they came up in the cycle, many of my friends complained. Call me crazy, but I loved them, though I never went out of my way to let others know that, at least not after I heard their scorn for them.
Turns out my Dad felt the same way. I liked knowing I wasn't the only one. As I grew up, I began to care much less about how others felt about my quirks and tastes, but I retained the sentiment that it's nice to know I'm not necessarily alone in them (except for in cases where I want to be the only one and am far from it, I hate that!). Anyhow, here is a list of some of the games I enjoy that I believe qualify as "guilty pleasures," along with some reasons why I enjoyed them. These games are, in one way or another, the public school lunches that I, right, wrong, or in between, enjoy.
Blinded by the Dark Side?
Star Wars: The Phantom Menace
Blinders likely explain why I enjoyed this game (as well as the movie on which it's based) as much as I did at the time. Of all the titles on this list, this is almost certainly the worse. At its best, it's an unspectacular action/adventure game, at its worst, it's frustrating due to dull puzzles and poor controls (for the platforming in particular). Like my school's lunch offerings, even if I enjoyed them at the time, I will not be going out of my way to experience them again.
Yoda Stories
Yoda Stories is still delightful to me and I occasionally help myself to a serving of it (have I gone too far with the analogy yet?) from time to time. It does so much with so little, capturing an impressive amount of the Star Wars universe and my attention in the process.
An N64 Owner Starved for RPGs
Hybrid Heaven
Though far from perfect in so many ways, Hybrid Heaven was a trailblazer of sorts. While blurring the lines between genres is commonplace nowadays, this was one of the first major attempts to do something like that.
The writing and story is about on par with a certain other Konami series that I feel lacks in that department, and the level design is about as bland and repetitive as can be, but the game featured an interesting combat system (replete with pro-wrestling inspired attacks, which was great for a wrestling fan like me at the time), and blended, or at least attempted to, the action/adventure and RPG genres in a unique way. Halfway living up to its name, Hybrid Heaven is not quite heavenly, especially by modern standards, but it is a hybrid, and I thoroughly enjoyed it!
Quest 64
This was far from an epic RPG, and was completely dwarfed and outclassed by some of its contemporaries (Final Fantasy VII and VIII, among others). The story is lackluster, and many of the RPG elements are very simplified, but Quest 64 had a graphical style and charming world that was very similar to Mario 64. Added to a unique battle system this made for a delightful RPG adventure, not to mention the first RPG release in the US for the Nintendo 64.
These Are Fun Games, I Don't Care What You Say!
Fuzion Frenzy
While many of the mini-games are skippable (every party game suffers from that), there are some great gems in Fuzion Frenzy, such that it provided plenty of fun for me and my friends on the original Xbox. Some of the notable mini-games for me were Rubble Alliance, Sumo, and Twisted System - I couldn't get enough of the latter two in particular. Free of a lot of the fluff of games like Mario Party, it was quick and easy to hop in and have some fun.
PocketBike Racers
PocketBike Racers is literally a poor man's Mario Kart. Though it lacks the depth of a game like Mario Kart, there's nonetheless plenty of fun to be had. This game has provided hours of fun with friends and family alike, including me repeatedly spanking my wife (speaking of which... Happy 10th Anniversary, Channele! Here's to many more years). Eventually this, along with its two Burger King siblings, could be purchased from Burger King for just $.99! I've paid a lot more for much less satisfying games.
Sneak King
While PocketBike Racers is a poor man's Mario Kart, Sneak King is a poor man's Splinter Cell. It's not the most polished game, and the premise is ludicrous, but it was so worth a few bucks (or less). With an emphasis on stealth, the game explores relatable situations for many gamers, such as sneaking up on women and trying to win their affection with random fast food items... or am I the only one who's tried that? Going back to my initial analogy (did you think I forgot about it?), these games are like getting nice, homemade leftovers served at the school cafeteria. Some might see them as scraps, but I think it's silly not to enjoy them, especially when you consider the circumstances.
More Recent Games That Some Take Issue With, But I Love
PowerStar Golf
When the PS4 and Xbox One launched in 2013, there were very few titles I was interested in. Fortunately PowerStar Golf provided a lot of fun and helped bridge the gap between major next-gen experiences I was interested. Admittedly, I only play on 2-3 of the 5 available courses (they start to get a bit absurd), but it's simple fun. With unlockable golfers and items with different perks, an interesting passive multiplayer feature that allows you to compete with your friends as your schedule allows, as well as more standard local multiplayer, and solid gameplay, my friends, family, and I still play a round from time to time.
Banjo Kazooie: Nuts & Bolts
This may be the best received game (critically) on the list, but many Banjo fans, myself included, were less than thrilled with the different approach it took to a beloved series. In the years after Super Mario 64 ushered in an entirely new, spectacular platforming experience in 1996, Banjo-Kazooie and Banjo-Tooie were among the few games in the genre that could hold a candle to it. Fast-forward to 2008 and many were disappointed by the quantity and quality of 3D platformers, Super Mario Galaxy aside.
Then along comes Nuts & Bolts to seemingly make matters worse - it changed so much, seemingly unnecessarily, about the franchise. But once I got past that initial disappointment, I came to really enjoy the charm of the game, the amount of collectibles and challenges there were to keep you occupied, as well as the versatility in how you built vehicles and earned jiggies. I still long for a new, more conventional entry in the series (come on E3 2016, don't let me down!), but I found myself getting sucked back into the game and completing it again from the start when it became playable via the backwards compatibility feature on the Xbox One. This is a guilty pleasure I'm likely to indulge in again in the future.
How About You?
Care to comment on my list? Am I freak, or is it not that bad? Are there any games that you enjoy despite many others having less than favorable opinions of them? I'd love to hear about them in the comments below. Don't worry, it's a safe, judgment free zone (I can't really guarantee that). Maybe a few more of mine will come to mind as you chime in with yours.
______________________________________________________________________________________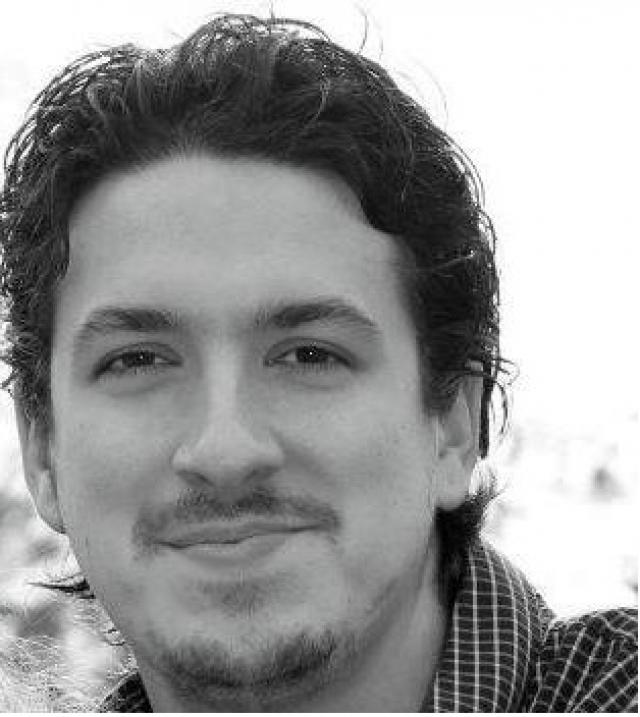 Brandon J. Wysocki is a writer for VGChartz... (SHAMESLESS SELF PROMOTION! - Check out some of my sci-fi story here and here! It's free, and I'd love some feedback. We now return you to my regular little blurb) ...You're invited to contact Brandon (username SpaceLegends) in the comments below or through private messages on VGChartz, or even at his barely ever used and effectively dormant Twitter account @BrandonJWysocki.
More Articles