Disgruntled Gamer: Where Gaming is Going Wrong Online - Article
Brandon J. Wysocki
, posted on 15 April 2016
/ 5,132 Views
Online gaming is a huge part of gaming overall, and gaming is better for it. Watching this aspect of gaming develop on consoles was fascinating for me. I nostalgically recall four player splitscreen on GoldenEye 007 for the N64, playing a few online games for the Dreamcast via dial-up internet, and Halo LAN parties, which were for a time the pinnacle of multiplayer console gaming in my opinion. Then Xbox Live came and took online gaming on consoles to the next level. It legitimized online gaming on consoles, and made online features an increasing focus for game developers.
While my friends and I will still talk about trying to set up a 16 player Halo LAN party, the now standard online functionality of gaming consoles has really eliminated any need to do so.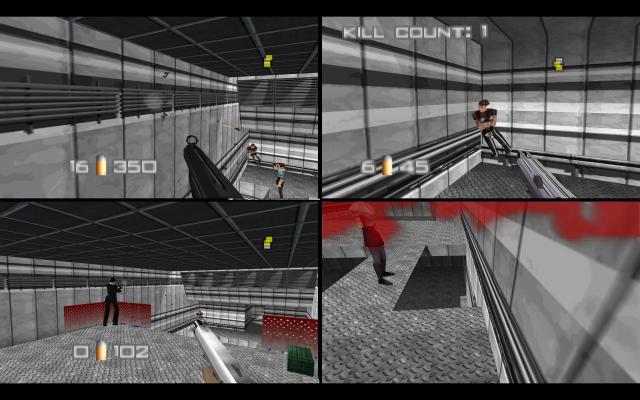 Online functionality was a huge leap forward for gaming as a whole, and has virtually become intrinsic to it. You can expand your experiences in both single and multiplayer with downloadable content, and in online multiplayer you can work with and against a wide array of characters controlled by players of various skill. While DLC and relying on other players for cooperation and/or opposition are liable to abuse and frustration, they can add substantial and compelling aspects to the games in which they are featured. However, I have recently begun to see online gaming undermine itself, restricting player experiences rather than expanding then. This occurs in games that are typically online-only.
In some instances, the online-only aspect makes sense, particularly in fully-fledged MMO games, though the fact that many of them openly acknowledge that you can play solo, and/or the fact that some people do, allows me to believe that an offline option could be had. I won't pretend the experience would be the same for most titles when played offline, but I believe offline options, even as online becomes a greater focus, would be well received by the gaming community.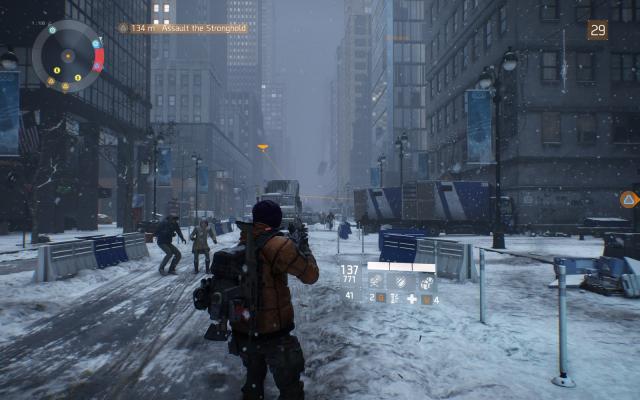 Additionally, offline support would allow players to keep progressing in the game if they happen to be without internet or the servers go down (temporarily or otherwise). Better yet, it allows you to continue to enjoy the game and your progress indefinitely, and enables you to share the game, as well as your progress, with friends and family for years to come. Ultimately, it's this very issue that made me decide against purchasing Tom Clancy's The Division, despite otherwise being very interested in it and enjoying my time with the game's Alpha and Betas.
While The Division is not an MMO, it, like many games, is a hybrid of sorts. While incorporating aspects of an MMO game, which I am all for, Ubisoft also opted to include an online-only aspect. I decided I was not going to dedicate $60, 30+ GBs of my hard drive, and countless hours to a game that Ubisoft will ultimately decide when I stop playing.
As gamers, we invest both time and money into our games. Sadly, when games, regardless of genre, require an internet connection to access characters and the progress you've made, it needlessly imposes a finite lifespan. When the servers or services that support that game go offline (and they seemingly all inevitably do), it rips those things away from you. This problem is amplified when combined with developers and publishers losing touch in sequels with what made the previous game(s) so great to begin with (e.g. Phantasy Star Online, or Splinter Cell: Pandora Tomorrow and Chaos Theory compared to their sequels).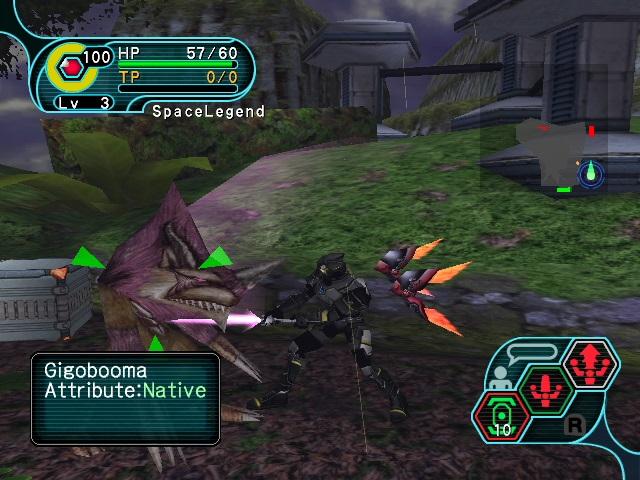 This exposes one of the greatest weakness in something like Xbox Live, a service which I've been a fan and paying subscriber of for more than ten years. While it ushered in and legitimized online gaming on consoles when it launched on the original Xbox in 2002, it also terminated the online aspect of an entire generation of games in one fell swoop when support ceased in 2010. After that there was no conventional way to host a multiplayer game online or download DLC and patches. For example, due to the design of Xbox Live, the Xbox version of Phantasy Star Online is the only version that doesn't have unofficial online support any longer.
While unofficial servers for one game (that I still love to play) are not the biggest deal, it makes me worry about the long-term future of every game on consoles, especially as there is an increasing amount of essential digital content, both full games as well as DLC and patches. As the original Xbox Live goes to show, our paid subscriptions don't ensure its existence.
As such, I feel it's just a matter of time before the Xbox 360 loses Live support. I hope Microsoft's fantastic backwards compatibility initiative can help ensure that that day never comes, at least not any time soon, but what if it does? What happens to the many licenses for digital games and DLC? I might still be able to get my hands on a working console should I need to, but will I be able to access all of the content I've paid for?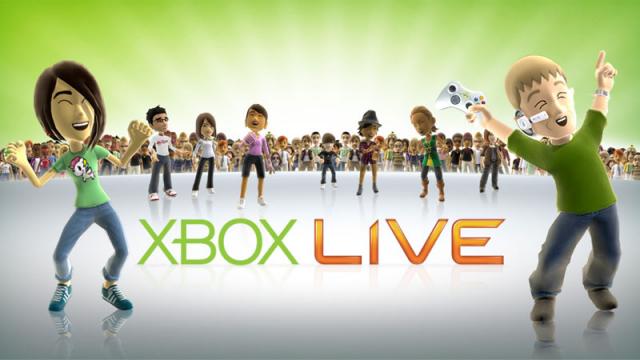 Right now, Xbox Live is great. I can load my games and saves anywhere, on any Xbox. But just as I have paid and continue to pay for such features, the day might come where all of that will have been for naught. The day Microsoft stops supporting Live for the Xbox 360 and/or Xbox One, it will be as though I've paid for a company to lock my own games away from me to some extent. It would seem that if, after that day, I ever needed to re-download a game or verify my rights for content, I would have no way of doing so, and would consequently lose functionality.
Not to be outdone, other publishers are now crippling their games in a similar fashion, forcing you to connect through them to get some or all of the game experience. I guess they wanted to prove that they too can create an online gaming infrastructure that can both compliment and cripple their games. Better yet, sometimes they serve to further undermine online gaming in conjunction with Xbox Live (and I'd imagine other gaming networks as well). It's not enough that you have to be able to connect to Live to play a game, but now you have also connect with some games' respective servers to play. Either server having technical difficulties can mean you're unable to play the game.
Again, I see this issue augmented when games needlessly rely on online components. Why on Earth is Rainbow Six: Siege (a game I love and play often) practically online-only? I'm not even talking about the game needing a proper campaign; why would you restrict the multiplayer options for a multiplayer-only game? I understand splitscreen might have been technically difficult or impossible, but why not allow for LAN support? In fact, even terrorist hunt, which literally has a 'lone wolf' option, is puzzlingly locked behind an online connection.
I used to believe online-only and server side saving helped keep games legit, yet Siege has been one of the most cheater-filled and exploited games I've ever played, and more recently The Division has dealt with similar issues at launch. So I'm failing to see the advantage in online-only, outside of perhaps forcing loyal players to purchase sequels in order to continue playing.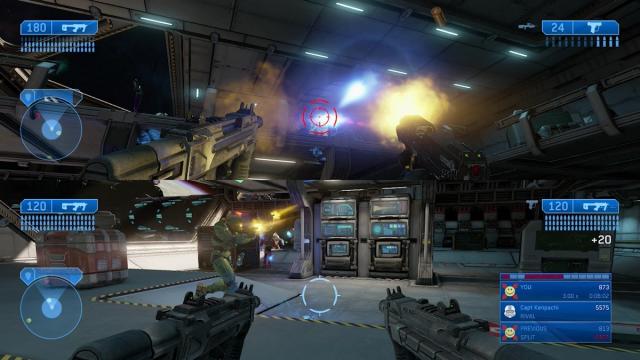 Conspiracy theories aside, an even more inexplicable move by a developer was the mishandling of LAN support for Halo: The Master Chief Collection. It's there, technically, but the game bizarrely requires you to be logged into Xbox Live in order to use it. This illogical move wrecked one group's attempt to enjoy some LAN play while on a trip to a cabin. It's given me fits as well, which feels like a slap in the face to someone who has paid for multiple consoles and copies of games only to have foolish decisions like that hamper the experience I had hoped for.
Some of these errors and inadequacies can potentially be fixed via a patch (itself a beautiful aspect of online integration in games that has also been abused by being relied on too heavily). However, even that potentially creates a situation where if you don't acquire the patch before the service that distributes it ceases, you're out of luck. Like the original Xbox, you're talking about an entire generation or more of games that are handicapped because of the games not being well designed, properly tested, and to some extent completed prior to release, or because of relying too heavily in one way or another on online integration that may serve them well early on, but ultimately ensures they have reduced if any functionality several years down the line. It evokes a Lao Tzu quote, "the flame that burns twice as bright burns half as long." However, unlike a fire, this 'burning half as long' is imposed by design, rather than being a natural result of online features.
This is a huge step in the wrong direction! Timeless games of current generations may be inherently timed simply because of a failure to think ahead. If you have a disc or cartridge to a game from past generations, along with a compatible console, you are able to play it – usually in its entirety. It's a simple perk, one that should be standard, but is being compromised by these new approaches.
All of these issues could be greatly minimized with some consideration and foresight. It's analogous to the misuse of natural resources; I'm all for making use of them, but not while disregarding the future. In the same way, I hope developers will learn how to better wield the internet, an incredible resource for games that like any other resource, can be abused and misused.
Maybe some of you relate to what I'm saying here, or perhaps I'm coming off like an unkempt man standing on a street corner holding a piece of cardboard proclaiming the signs of the 'End of Days!' In truth, while I am often unkempt, I don't see this as all doom and gloom, but as a growing issue that deserves some attention before it goes too far. I'm not living in constant fear of the end of gaming, I'm thoroughly enjoying it in its present state, but I want to make sure we all can continue to do so until the real 'end of days.' Online functionality for games should serve primarily to enhance and expand the ways in which we engage with our games as well as our fellow gamers, not restrict it; however, in the examples I have mentioned, it has unfortunately done the latter.
______________________________________________________________________________________
Brandon J. Wysocki is a writer for VGChartz... (SHAMESLESS SELF PROMOTION! - Check out some of my sci-fi story here and here! It's free, and I'd love some feedback. We now return you to my regular little blurb) ...You're invited to contact Brandon (username SpaceLegends) in the comments below or through private messages on VGChartz, or even at his barely ever used and effectively dormant Twitter account @BrandonJWysocki.
More Articles