Upcoming PS Vita Games of 2012 - Article
Craig Snow
, posted on 06 April 2012
/ 7,893 Views
After burning through your initial launch titles you may well be left wondering what's on the horizon for Sony's latest piece of hardware. Launch years can often be pretty thin on the ground when it comes to post-launch software releases, but there are actually quite a few PS Vita titles pencilled in for this year to still get excited about. Take a look at the list below and see if anything catches your eye.


[b]Quarter 2 releases (April, May, and June ):[/b]

[b]Disgaea 3: Absence of Detention[/b]



Release: April
Developer: Nippon Ichi
Publisher: Nippon Ichi
The Vita remake of Disgaea 3 hits stores this month, featuring new content including bonus characters, extra scenarios, and all of the PS3 version's DLC. It's a shame it's not a brand new entry in the series, but as a series with a strong cult following the extra content should be enough to make this remake go down well with fans, and of course with those who never got around to picking up the PS3 version.




[b]Mortal Kombat[/b]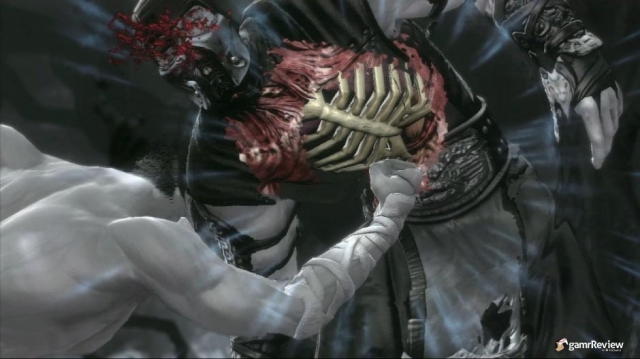 Release: May
Developer: NetherRealm Studios
Publisher: Warner Bros.
It's been almost a year since Mortal Kombat received its HD reboot, but the 9th entry in the series isn't done and dusted just yet. The Vita is getting the Komplete Edition of Mortal Kombat, which was only recently released for the HD consoles, as well as a couple of exclusive extras. Fighting games often make for excellent handheld titles, so Mortal Kombat should find itself right at home on the PS Vita in May.




[b]Resistance: Burning Skies[/b]



Release: May
Developer: Nihilistic Software
Publisher: SCE
Probably one of the PS Vita's more high-profile upcoming offerings, Burning Skies is the franchise's second handhled entry and lands in May. Players control Tom Riley, a firefighter who fights against the Chimera during their invasion of the United States. The first handheld title - Resistance: Retribution - was very well received on the PSP, so we can hopefully expect a similar reception for Burning Skies on the PS Vita.




[b]Retro City Rampage[/b]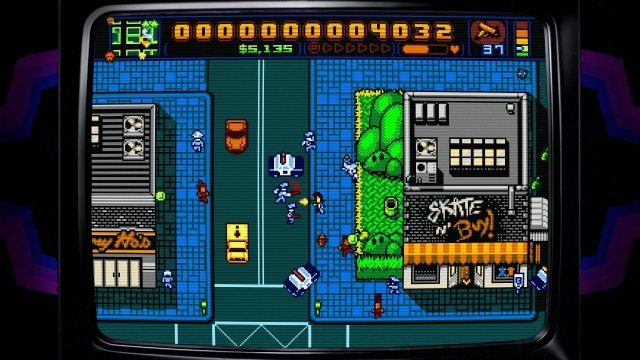 Release: May
Developer: VBlank Entertainment Inc.
Publisher: VBlank Entertainment Inc.
A mixture of parody and homage to retro 8-bit videogames, popular culture, and Grand Theft Auto, Retro City Rampage looks set, somewhat ironically, to be a highly original and distinct title. A project that began development as a homebrew title a decade ago, Retro City Rampage has since morphed into a much more ambitious project; this is one indie game you should probably keep an eye on.




[b]Gravity Rush[/b]



Release: June
Developer: SCE Japan
Publisher: SCE
This is probably the most anticipated upcoming PS Vita title. This is the sort of game that people will namecheck whenever they're recommending the handheld to their friends (doubly so if the recommendation is being made on internet forums). And you can probably see why, with its original gameplay mechanics, absolutely stunning visual presence, and what looks set to be a great story-driven adventure. Is Gravity Rush going to be one of those rare and elusive creatures: a true-blooded system seller? Find out in June.



[b]Lego Batman 2: DC Superheroes[/b]



Release: Aug
Developer: Traveller's Tales
Publisher: Warner Bros.
Quelle surprise! Another LEGO game is currently in development and looks set to hit every viable gaming platform known to man in June. And yet... the LEGO titles are, for the most part, decent licensed games. Could this one be the best of the bunch? Boasting over 50 playable characters, a massive open world to explore in the form of Gotham City, and tried and tested gameplay mechanics, we wouldn't bet against it.



[b]Quarter 3 releases (July, August, and September):[/b]


[b]Madden NFL 13[/b]



Release: Aug
Developer: EA
Publisher: EA
Yup. August = Madden Month, and the PS Vita isn't going to miss out on the action. Only time will tell whether the handheld version is truly up to scratch this year though.



[b]Quarter 4 Releases(October, November, December) & TBA:[/b]


[b]LittleBigPlanet[/b]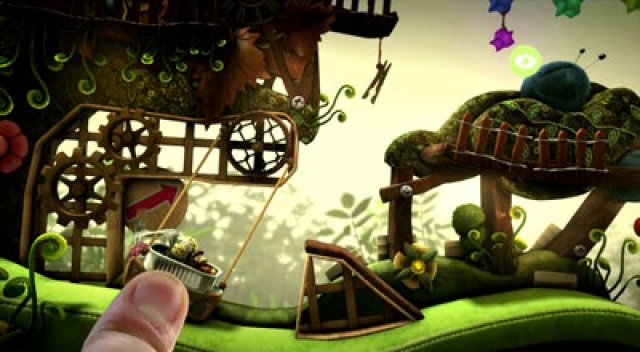 Release: TBA
Developer: Numerous
Publisher: SCE
Another of this generation's new IPs that's already looking forward to its second outing on a Sony handheld. This time around it's the fan-favourite LittleBigPlanet, back to make full use of the PS Vita's feature set. If you liked LittleBigPlanet on the PSP, you're sure to love LittleBigPlanet on the PS Vita.



[b]Street Fighter X Tekken[/b]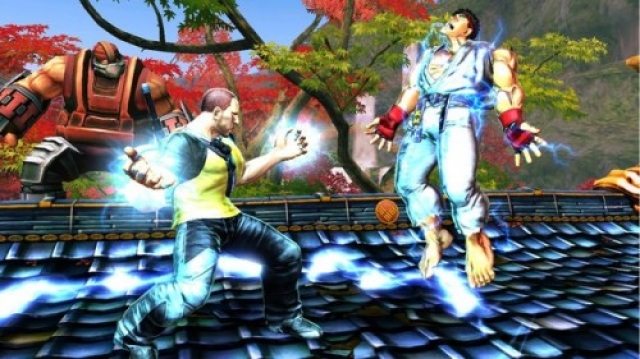 Release: Fall 2012
Developer: Capcom
Publisher: Capcom

You didn't honestly think Capcom would leave the PS Vita out in the cold did you? The recently-released Street Fighter X Tekken is heading over to the PS Vita, and will even allow for cross-compatible DLC. Oh, and yes, that is Cole MacGrath in the screenshot.




[b]Killzone[/b] (working title)

Release: TBA
Developer: Cambridge Studio
Publisher: SCE
If the rumoured PS Vita version of the upcoming Call of Duty game doesn't really take your fancy, and the Resistance franchise isn't your preferred PS3 FPS exclusive franchise, than maybe it's Killzone that does it for you? Whichever franchise it is you prefer, you'll have no problem getting your FPS fix on the go where the PS Vita is concerned this year.

[b]Little King's Story 2[/b] (working title)

Release: TBA
Developer: Marvelous Entertainment
Publisher: Xseed
Little King's Story managed to gain something of a cult following when it released to critical acclaim on the Wii back in 2009. Modest sales could easily have killed off this cute little IP, but fortunately they didn't; the King is back, and he's headed to the PS Vita.

[b]Metal Gear Solid HD Collection[/b]

Release: TBA 2012
Developer: Kojima Productions
Publisher: Konami
The (almost) complete collection of Kojima's seminal videogame series hit store shelves late last year. Now it's also headed to the PS Vita, so you can play them on the go, transfarring 'n all.


[b]Persona 4: The Golden[/b]

Release: TBA
Developer: Atlus
Publisher: Atlus
Widely regarded as the PS2's swan song when it released in 2008, not to mention one of the best JRPGs in years, Persona 4 is set to receive a PS Vita re-release that'll feature new characters, additional voice overs, and bonus fan-requested features.


[b]Sound Shapes[/b]

Release: TBA
Developer: Queasy Games
Publisher: SCE
If you've been following the Vita's software line-up since its original unveiling then you'll probably have spotted Sound Shapes somewhere along the way, and perhaps be a little surprised that not only has it not yet released, but it's also yet to receive a firm release date. It's a quirky, innovative title allows you to create platforming levels and musical creations simultaneously; just the sort of title the PS Vita software library needs.


More Articles
There are no comments to display.