Top 5 News Stories of the Week (Ending May 3) - Article
VGChartz Staff
, posted on 03 May 2014
/ 1,761 Views
Another week has passed, which means another week packed with gaming news. These are the top five news stories of the week, in no particular order.
Call of Duty: Advanced Warfare Revealed

Surprise! A new Call of Duty game is coming this year. After a leaked trailer was revealed by Destructoid, Activision officially announced Call of Duty: Advanced Warfare. This will be the first Call of Duty game solely developed by Sledgehammer Games and marks the first entry as part of a new three year development cycle. Call of Duty: Advanced Warfare is set to launch on November 4 as a "next-gen first" project.
Nintendo Reveals Their E3 2014 Plans

This week, Nintendo released a video announcing their plans for E3 2014. The company revealed that, once again, they will not be holding a press conference at E3. Rather, they'll be hosting a Nintendo Digital Event that will commence on June 10 at 9am Pacific. They also announced an invitational Smash Bros. tournament to be held at the Nokia Theatre as well as a Smash Fest, where fans will be able to play Smash Bros. at Best Buy prior to launch.
Zenimax Claims Carmack Stole Intellectual Property for Oculus Rift

Zenimax Studios, the developers behind the recently-released MMO The Elder Scrolls Online, have accused former employee John Carmack of stealing property in his move to Oculus VR. Zenimax claim that the founders of Oculus VR acknowledged in writing that they were using some of Zenimax's IP in developing their virtual reality headset, the Oculus Rift. Due to the recent Facebook buy-out, this means Zenimax is set to earn a lot of money from royalties if their claim is held up.


Sony Firmware 1.7 Stealth Updates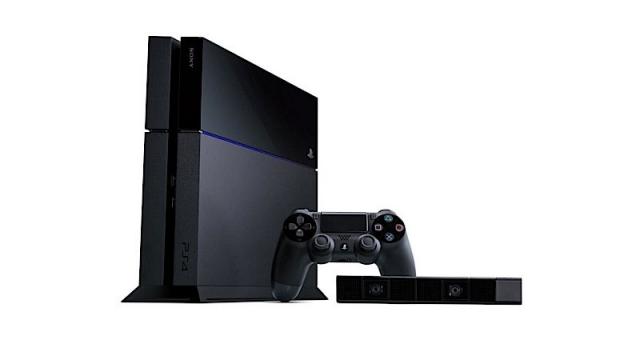 NeoGAF users have identified several changes that weren't announced by Sony in their patch notes for the firm's most recent Firmware 1.7 update. There were a number of additional changes, but some of the most notable are: a new notification type, an added option to automatically send error reports to Sony, HDCP enabled on Blu-Ray movies, fixes to Remote Play, and a number of new additions to the built-in streaming functionality of the PlayStation 4.

A number of rumours have surfaced recently regarding the possibility of Nintendo revealing new hardware at E3 in June, spearheaded remarks made during a Nintendo Voice Chat podcast by IGN Senior Vice President of Content, Peer Schneider. Schneider claimed to have heard from multiple sources that this was the plan. However, Nintendo officially came out and stated that they have no plans to reveal new hardware at E3 this year.
More Articles
There are no comments to display.