Best Surprise of 2022 - Article
Chinh Tran
, posted 4 days ago
/ 1,985 Views
Every year gamers are treated to a wide assortment of games from different genres. From small indie darlings to large tentpole releases, there's just about something for everyone. And yet, every year, we're still caught unawares by games that both surprise and delight us. 2022 saw the release of several key surprises, as the shortlisted candidates demonstrate.
Chained Echoes by lone developer Matthias Linda took everything fans love about 16-bit JRPGs while modernising them in several innovative ways. Neon White by Angel Matrix had players speed-running through levels while slaying demons with Soul Cards. Tribute Games masterfully took the Ninja Turtles back in time to the age of arcade beat 'em ups with Shredder's Revenge. Andrew Shouldice almost single-handedly channelled the essence of classic Legend of Zelda games through Tunic. And finally Luca Galante had countless gamers addicted to Vampire Survivors, as they battled endless hordes of monsters in an action roguelike shoot 'em up of sorts.
The Shortlist:
Chained Echoes

Neon White

Teenage Mutant Ninja Turtles: Shredder's Revenge

Tunic

Vampire Survivors

The Runner-Up:
Teenage Mutant Ninja Turtles: Shredder's Revenge
The heroes in a half shell were back in 2022 with Shredder's Revenge and they brought all their friends - and enemies - with them! Tribute Games proved that there's still an audience for classic beat 'em ups like the Ninja Turtles games of the early 90s that hearken back to the cartoon from the late 80s. With stylistic pixel graphics, classic but modernised gameplay systems, and non-stop cooperative action, Teenage Mutant Ninja Turtles: Shredder's Revenge took us by surprise and is a must play for gamers wanting a Turtle Power-fuelled trip down memory lane.
The Winner:
Vampire Survivors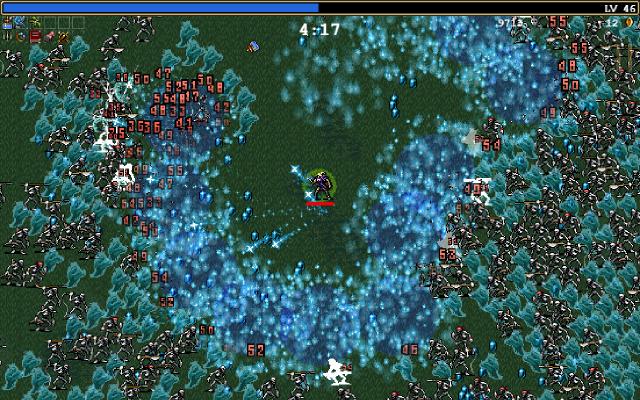 There's something oddly satisfying about Vampire Survivors' basic gameplay loop. It has you move a character around to collect weapons and upgrades while combat is done automatically. Still, mowing down countless enemies with increasingly powerful weapons while numbers representing damage flash around the screen is surprisingly addictive and engaging. That simple premise is exactly why Vampire Survivors is so effective. However, add on the catchy old-school tunes, a variety of playable characters, a dearth of weapons to unlock and experiment with, and graphics that capture the essence of classic Castlevania and you have the Best Surprise of 2022.
More Articles