Top 10 Games Switch Should (Realistically) Get - Article
Evan Norris
, posted on 11 April 2017
/ 11,724 Views
With the Switch launch in the record books, and with many small and large-scale projects announced for the future, it seems as good a time as any to daydream about a Switch software wishlist. Before we start, let's set a few ground rules.
Everything on this list needs to be realistic. There won't be any titles that require bleeding-edge technology, nor will there be titles from publishers reluctant to support Nintendo's newest platform. Don't expect Titanfall 2 or Mass Effect Andromeda on this list. In addition, every property needs to be either controlled by Nintendo or independently owned. There will be no Bloodborne or Sunset Overdrive on Switch.
With that housekeeping out of the way, let's dive in!
#10
Owlboy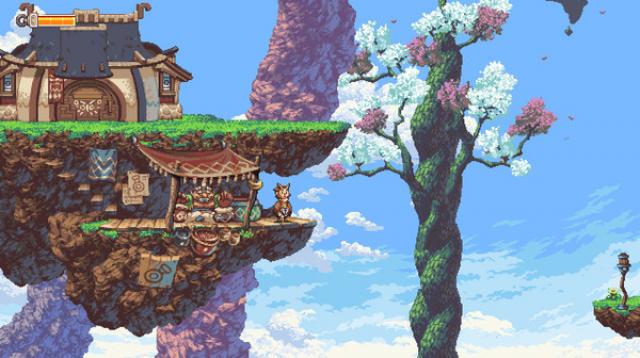 If any indie game belongs on Switch, it's Owlboy. Inspired by Super Mario Bros. 3 and Kid Icarus, the pixel art platformer would feel right at home next to Nintendo's own platforming offerings. According to composer Jonathan Greer, developer D-Pad Studio plans to bring the game to consoles, so perhaps it's just a matter of time before Sony, Microsoft, and Nintendo fans are all enjoying Owlboy's retro goodness in the comfort of their living rooms and, in the case of Switch, on the go.
#9
Undertale
Toby Fox, creator of Undertale, reached out to Nintendo about a port of his critically-acclaimed RPG last year, but nothing came of the conversation. Now, with Nintendo taking a more active role in recruiting third-party content, maybe it's time for Mr. Fox and the Japanese gaming giant to have another chat. With its minimalist graphics, Undertale could easily run on Switch. Plus, it shares a lot in common with a beloved Nintendo property, EarthBound.
#8
Nintendo vs. Capcom
With a retro Street Fighter and a BlazBlue title confirmed for Switch, Nintendo's newest system is looking to capitalize on those who enjoy 2D fighters. Now, Switch may not get heavy hitters like Tekken 7 or Injustice 2, but surely it could work out a deal with Capcom for Nintendo vs. Capcom, a 2D brawler that pits the best of Nintendo versus the best of Capcom. The two companies have a long history of supporting cross-over titles together, including Tatsunoko vs. Capcom on Wii and Project X Zone on 3DS.
Imagine Dante facing off with Link, or Jill Valentine shooting it out with Samus Aran. Picture Amaterasu grappling with Wolf O'Donnell, or Arthur (of Ghosts 'n Goblins fame) attempting to tame Ridley. You know you want this game.
Thanks to Spencer Manigat for this suggestion.
#7
Diddy Kong Racing 2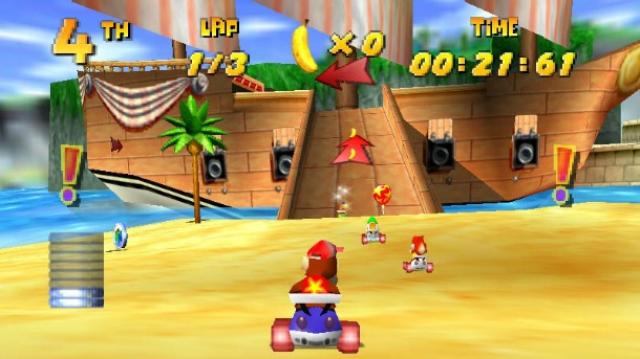 Rumors about a sequel to the N64 classic Diddy Kong Racing have been circulating for several years now, although none of them are especially believable; one suggested the Switch, then codenamed "NX," would launch at $150. Yet it's an attractive proposition. Yes, Nintendo already has the industry-leading kart racer in Mario Kart but Diddy Kong Racing, with its robust single-player campaign, always felt like a different animal. Monster Games, which developed Excite Truck and worked closely with Retro on Donkey Kong Country: Tropical Freeze, has the skill set to make this fabled sequel a reality.
#6
Tecmo Bowl: 30th Anniversary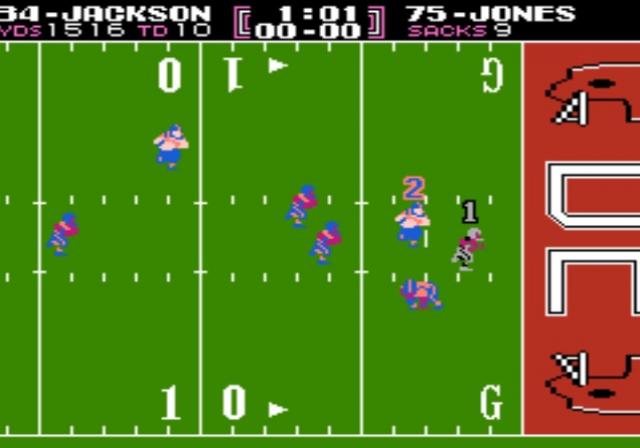 Switch might miss out on some high-profile sports sims, but it could become a home for retro arcade-like sports games. Enter Tecmo Bowl, which celebrates its 30th anniversary this year. Tecmo Bowl originated in arcades, but it was on NES that the game became a sensation. Since then it's been ported to the Virtual Console on Wii, WiiU, and 3DS. It was also one of 30 games included on the NES Classic last year. An updated version of the game with HD graphics and old-school arcade gameplay would fit right in with Switch's retro sensibilities.
#5
Rocket League
This just makes too much sense. Rocket League is a brilliant, accessible vehicular soccer game that speaks to fans of all skill levels. It would find a strong following on Switch, or on any platform for that matter. The game's offline multiplayer offerings would make it especially attractive on a platform oriented around local play. According to Jeremy Dunham, vice president of Psyonix, "It's definitely too early to say it wouldn't happen, but it's also definitely too early to say that it would."
#4
Bayonetta 3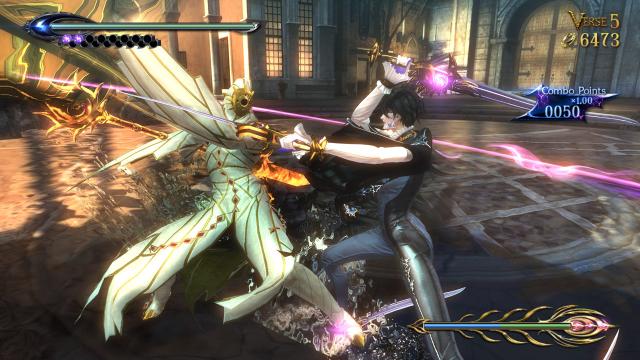 As of E3 2016, PlatinumGames' Hideki Kamiya hadn't spoken to any publishers about Bayonetta 3, but Nintendo would be wise to fund a third installment of the high-octane hack 'n slash series. With Bayonetta 2 a WiiU exclusive and with the titular character a newcomer in Super Smash Bros., it makes sense from a marketing perspective for Nintendo to retain the rights for the franchise moving forward. A potential Bayonetta 3 probably wouldn't break any sales records or change the minds of fans inclined to ignore Switch, but it would fill a gap in Nintendo's portfolio and keep the best-in-the-genre series alive.
#3
Hearthstone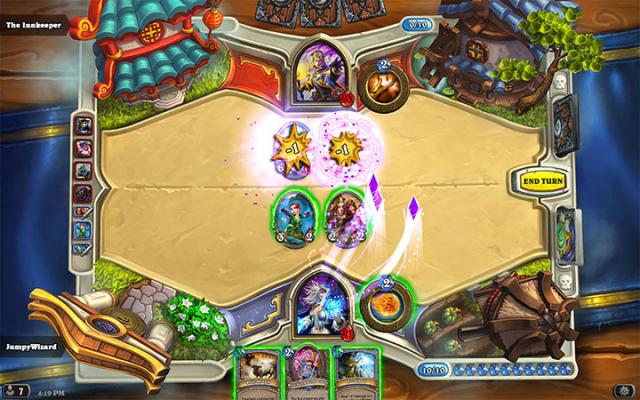 Overwatch might be a lost cause on Switch, but another Blizzard property has a fighting chance: Hearthstone. A massive success on computers and smart devices, Hearthstone could easily make its console debut on Switch. Thanks to the system's large capacitive screen, Hearthstone could be played without any modifications in portable mode. In docked mode, a Joy-Con could be used as a pointer to select cards. Senior designer Mike Donais is open to the idea: "...it's a good discussion worth having."
#2
Metroid Dread
At this point, Dread is as much a symbol as it is an actual game. It's what many fans have requested for years: a 2D side-scrolling sequel to Metroid Fusion. With games like Other M and Federation Force failing to capture the essence of Metroid, a new 2D installment in the vein of Super Metroid, Zero Mission, and Fusion would go a long way toward rebooting the franchise and satiating frustrated fans.
#1
Super Smash Bros. 4 Deluxe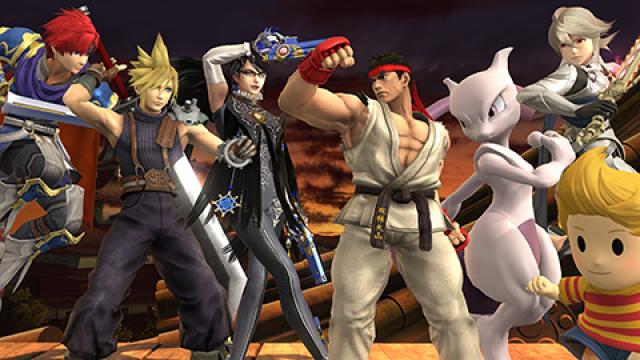 This seems like a slam dunk. With Nintendo open to the idea of GOTY editions — see Mario Kart 8 Deluxe — and with an online paywall arriving in the fall, the idea of a deluxe version of Super Smash Bros. 4 sounds like a no-brainer. It would include all of the content from both the WiiU and 3DS versions of the game, plus all released DLC. This would be a terrific value proposition for Switch owners and, along with Mario Kart 8 and Splatoon, could provide incentive for fans to bite the bullet, so to speak, on online fees later this year.
That's my list. Sound off in the comments section with yours!
More Articles