Top 10 Most Wanted: 2016 Midterm Edition - Article
Evan Norris
, posted on 01 July 2016
/ 7,721 Views
I know what you're thinking. It's the middle of the year, you dummy! Who picks their most wanted in July? Are you crazy?
Crazy like a Star Fox.
Think about it. With so many delays, cancellations and E3 revelations, it makes sense to host a midterm "Most Wanted" list. A lot has changed between January 1st and July 1st, after all. The world only had a chance to play Nioh in April, remember? And it wasn't until last month that we got an in-depth look at The Legend of Zelda: Breath of the Wild.
So, without further stalling for time, I present my Top 10 Most Wanted: 2016 Midterm Edition.
#10
Tekken 7 (PC, PS4, XOne)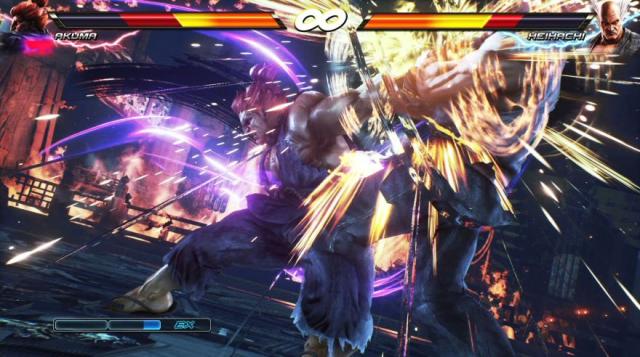 One of the show-stoppers from this most recent E3 was Katsuhiro Harada's latest brawler, Tekken 7. Combining the 3D arenas of Tekken with the 2D fighting mechanics of Street Fighter, Tekken 7 looks like a dream come true for fighting enthusiasts. The game will feature a new story mode, glossy graphics powered by Unreal Engine 4, and a guest character in the form of Street Fighter villain Akuma.
#9
Nier Automata (PS4)
The sequel to the cult classic Nier, Automata will combine the RPG trappings of the original game with the deep, fluid combat made famous by PlatinumGames. Takahisa Taura of Platinum is designing the game, while Taro Yoko and Keiichi Okabe will return to write and compose it, respectively. Platinum also promises that new playable characters will be unlocked after each playthrough and story path.
#8
Gears of War 4 (PC, XOne)
Microsoft showed off an extended gameplay demo of Gears of War 4 this E3, but it ended up raising more questions than it answered. Will The Coalition re-record that painful voice acting? Will the game be overly scripted or more tactical in nature? Will inane banter infiltrate every shooter on the market? Despite those lingering questions, it's difficult to distrust director Rod Fergusson, who worked as a producer on Gears of War and BioShock Infinite. I expect great things from him.
#7
Cuphead (PC, XOne)
Drawn in the style of 1930s Max Fleischer cartoons and inspired by run-and-gun games like Contra, Cuphead looks like a breath of fresh air in an industry increasingly dominated by realism. As the eponymous Cuphead, players will fight a series of boss battles to repay a debt to the devil. It's not simply a boss rush, though. There's an RPG-style world map and a bunch of platforming segments to break up the boss battles.
#6
Yooka-Laylee (PC, PS4, XOne, WiiU)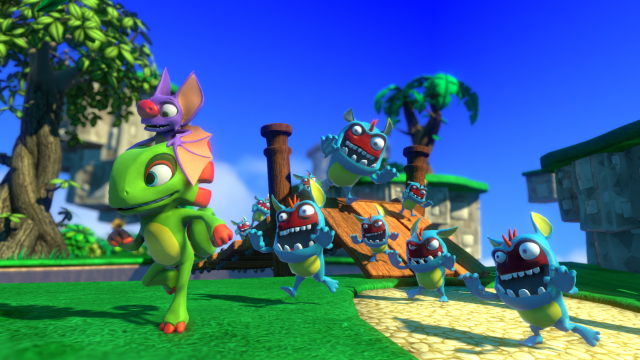 For 15 years, fans of Rare have been waiting for a 3D platformer in the vein of Banjo-Kazooie and Banjo-Tooie. Brilliant platformers like Jak and Daxter: The Precursor Legacy and Psychonauts came close, but nothing replicated the bouncy music, whimsical graphics, and subversive sense of humor that defined Rare in the fourth and fifth generations. Enter Playtonic, formed from former Rare staffers dedicated to bringing back the style and substance of Rare's halcyon days. The key to that renaissance is Yooka-Laylee, a love letter to the Rare of old.
#5
Titanfall 2 (PC, PS4, XOne)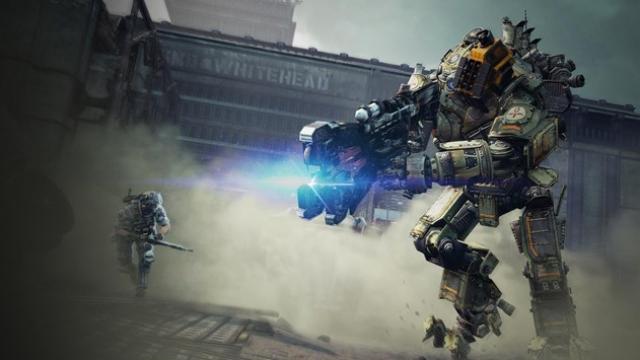 Even without a proper single player campaign, the original Titanfall was a blast. Its clever blend of first-person shooting, mech warfare, and vertical parkour translated into one of the freshest shooters of the generation. Now Respawn is back with Titanfall 2, which promises a robust single player mode in addition to new abilities and new titan classes.
#4
Nioh (PS4)
What do you get when you mix Ninja Gaiden, Dark Souls, and Onimusha? One of the most ambitious and intriguing games of 2016. Based on the alpha released earlier this year, Nioh's level of difficulty looks to be off the charts, making Dark Souls look like Cooking Mama. With its multiple fighting stances, stamina bar, fearsome enemies, and little room for error, this action RPG will test the most hardened video game players. Bring it on, Team Ninja.
#3
Shakedown Hawaii (PC, PS4, PSV, 3DS)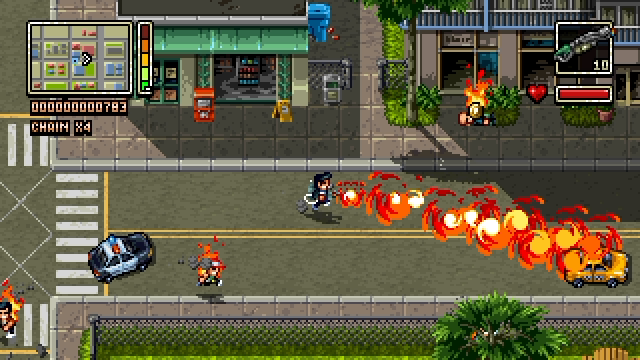 What in the name of Nayru is Shakedown Hawaii, you may be asking yourself. It's the follow-up to 2012's Retro City Rampage, which could best be described as an 8-bit Grand Theft Auto. Like its predecessor, Shakedown Hawaii will feature a top-down open world with plenty of sly jokes about the video game industry and pop culture in general. New to the game are 16-bit visuals (blast processing included), destructible environments, and a cover-based shooting system.
#2
The Last Guardian (PS4)
After several starts and stops, and quite a bit of time in development limbo, the world finally has a release date for The Last Guardian. Although there are many red flags surrounding The Last Guardian - including but not limited to delays and director Fumito Ueda's departure from Sony - it's hard to bet against Ueda-sama. He delivered two of the best and most beloved games of the sixth generation, Ico and Shadow of the Colossus. Will he deliver a third time, and bring closure to the legion of fans who've waited seven years to play The Last Guardian? My gut says yes.
#1
The Legend of Zelda: Breath of the Wild (WiiU, NX)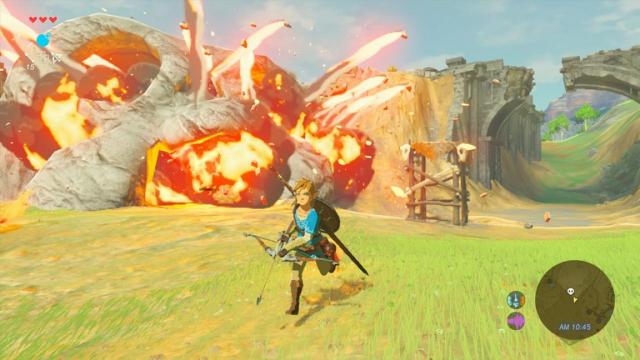 Until last month, Nintendo had been vague and non-commital when pressed about the latest console Zelda game. Then at E3 Nintendo treated fans to an avalanche of information about what we now know is called Breath of the Wild. Series producer Eiji Aonuma and his team look to be returning to the series' roots with this installment, which will grace both WiiU and the mystery system NX. There is a huge, open world to explore; dungeons can be tackled in any order; and, for the first time in a long time, it's dangerous to go alone. The wait for March will be a long one.
So that's my list. What's yours? Sound off in the comments section!
More Articles