Death is Slow in Murdered: Soul Suspect - Preview
Patrick Day-Childs
, posted on 28 March 2014
/ 3,322 Views
A while back I went to London and attended a BAFTA event at the Tobacco Docks where I managed to get hands on with Murdered: Soul Suspect. What took me so long to tell you about it? I've had no internet for the best part of a month, so apologies for the delay.
This upcoming action/adventure game follows Ronan O'Connor, a maverick detective, as he chases down a killer... who's killed him. Yep, you play as a ghost. In fact, Murdered: Soul Suspect is pretty damning right from the start - you're hurled straight into limbo because you have unfinished business on Earth.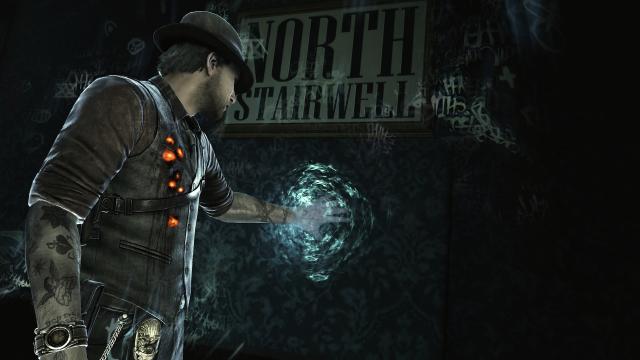 You soon learn from another ghost that you can control things in limbo, and move through objects. What's more interesting, though, is that it's also revealed that traits from our living selves are more powerful in limbo, and that some are more unique than others. Unfortunately in the preview you don't learn about any of the more unique powers, but it will potentially be a very interesting aspect of the game when it releases.
Progress is initially made by investigating the surrounding area in order to advance the game, but this process - which seems to be a huge part of the game - gets dull really quickly.
As a ghost you can read minds and influence people, push them to remember things and ask questions, and so on, which sounds intriguing in theory but in reality it's not at all fun. It's morefrustrating than anything when, for example, the policemen you're mind controlling doesn't have the brains to ask things like "Did you see anyone?"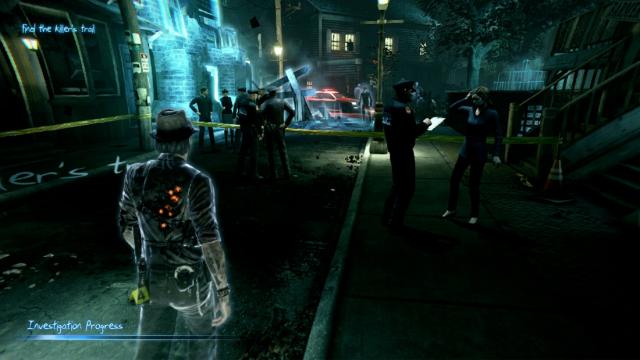 Once you've pieced enough of the puzzle together to make Ronan look up and see a huge hole in the building that he was pushed from, you can continue the story and enter the building. Inside the building there's a side quest, which involves piecing together another investigation. Sadly, due to time constraints I didn't get around to finishing the side mission, but it's good to see that there are diversions and extra missions beyond the main story.
The apartment building is littered with NPCs in limbo too. Each character seems unique and you can interact with them in different ways, and they all have their own individual reasons for being in limbo. This adds a good amount of depth to the side characters in the game, which is crucial in a narrative-heavy title like this.
Eventually you come head to head with your first enemy, and this is where the game really stands out. Ronan has a pair of pistols on his person when he dies, but you don't use them. Instead, you're encouraged to either sneak behind enemies (which look a little bit like the Grim Reaper from The Frightners) and pull their lost souls out, or simply run and hide.
The preview is tied up with another investigation, which I spent around 30 minutes on. In order to complete this part of the game you have to look in the same place twice, and this is where it became apparent to me that unless you mentally note down virtually everything of interest then you'll likely be stuck for a long, long time.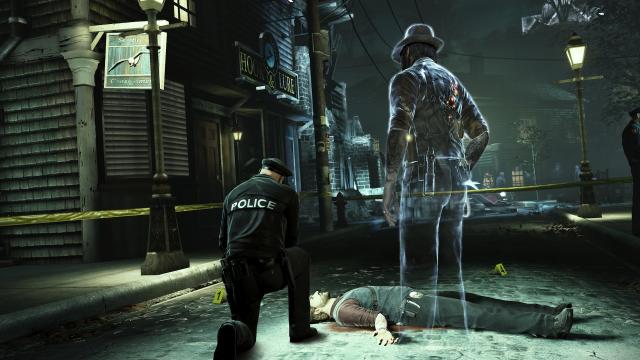 Murdered: Soul Suspect is an interesting idea, but it feels slower than it needs to be. This sluggish pacing could be an issue for many, but if you're a patient gamer with an interest in the macabre world of serial killers and crime scene investigation you may want to keep an eye on its progress.
More Articles
There are no comments to display.