Borderlands 2 Pre-orders Reach 1.25M Worldwide - News
William D'Angelo
, posted on 17 September 2012
/ 27,598 Views
Final pre-order data for Borderlands 2 is in. The game reached 800,000 pre-orders in the USA and around 1.25 million worldwide. Looking at sales by platform at retail the Xbox 360 version takes the largest proportion with 60%, PS3 next with 30% and the PC version accounts for the remaining 10%.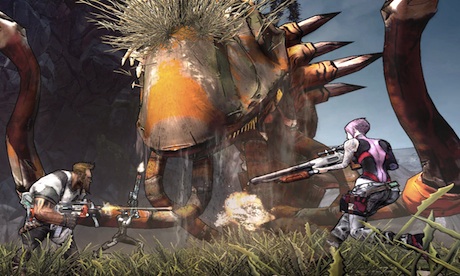 Despite good reviews so far, Borderlands 2 is likely to be a front-loaded game in terms of sales and we estimate that the 1.25m pre-orders will extend to around 1.5 - 1.6m units in week one (5 days of release in North America and 2 days in Europe). This is significantly higher than the original Borderlands which sold around 450,000 units during week one back in 2009. The large increase can be attributed to the long-term success of the original game combined with a strong marketing campaign from 2K which has seen Borderlands 2 set pre-order records for the company.
As a final note, none of these figures include sales on Valve's Steam service which will account for the majority of PC sales and could take the total week one figure above 2m units.
More Articles