Top Ten Survival Horror Games Nobody Played - News
Jake Weston
, posted on 28 June 2011
/ 482,040 Views
It's the last week of Resident Evil Month here at gamrFeed, and we thought we'd end the celebrations with a look at some of the most underlooked titles in survival horror, the genre that Resident Evil helped popularize. From great games that just couldn't find their audience to intriguing games whose flaws prevented huge sales, these are the top ten survival horror games that nobody played.
10. Alone in the Dark: Inferno
"Jake, what is wrong with you?" hypothetical readers may ask. "Alone in the Dark for the Xbox 360 was an awful game! How could you even recommend it?" Well, dear readers, I agree whole heartedly, Alone in the Dark for the 360 IS an awful game. For the PlayStation 3 port, however, developer Eden Games did something unprecedented: They went through and fixed all of the bugs and complaints that fans had with the 360 version, almost to the point where Alone in the Dark: Inferno was almost a completely different game, and a pretty good one at that, too.
9. Cold Fear
One of the first clones to follow Resident Evil 4's monumental success, Cold Fear has the familiar set-up of players investigating a mysterious Russian boat, and soon find out the ship is over-run with zombies and other nasty creatures. Of course, the set-up is familiar, but what is cool about this game is that it employs both old school Resident Evil's use of fixed camera angles and new school Resident Evil's over-the-shoulder perspective, allowing players to switch between either on the fly. And while it may not seem like a big deal now, Cold Fear was one of the first survival horror games to allow players to move and shoot at the same time.
8. ObsCure
With one of the most appropriate names of all time, this *ahem* UNDERLOOKED survival horror game follows a group of four high schoolers who discover biological experiments going on in their school, and must determine what is going on while trying to survive. It may look like a simple Resident Evil/Silent Hill knockoff at first glance, but Obscure features a co-op mode, allowing two players to play throught the story at the same time, and was one of the first survival horror games to do so.
7. Cursed Mountain
Cursed Mountain for the Wii features something that is sorely under represented in video games, mountain climbing, and makes it seem like the scariest thing you could ever do. Cursed Mountain takes the tried and true formula of past survival horror games and effectively applies it to a unique setting, as players slowly trek up the snowy mountain in surch for their missing brother. The atmosphere and tension is laid on thick in this game, and only a few shortcomings hold it back from greatness. Unfortunately, due to poor sales, developer Deep Silver Vienna closed down shortly after release of the game.
6. Call of Cthulu: Dark Corners of the Earth
Surprisingly few games have drawn from H.P. Lovecraft's Cthulu mytthos, but this 2005 first person shooter draws directly from Lovecraft's The Shadow Over Innsmouth, and results in one of the most chilling games in recent times. Not only does the game feature terrifing creatures and atmosphere, the game also lacks a heads up display, meaning the player has no visual cues for things such as health, radar, or ammo. This surprisingly simple mechanic goes a long way in making players feel hopeless in an isolated, unforgiving world.
5. Haunting Ground
Developed by Capcom, Haunting Ground obviously shares some simiarities with Resident Evil, but really stands out with its mature themes and unique gameplay mechanics. Players play as Fiona, an 18 year old girl who wakes up trapped in a castle, and must find a way out while evading her deranged captors. What makes this game stand out is Fiona's companion, a white German Shepherd, who helps her on her journey. Players must treat the dog right by praising and healing it, and if they don't the dog may disobey Fiona's orders, and even attack her.
4. Silent Hill: Shattered Memories
It could be argued that Silent Hill: Shattered Memories, a reboot of the Silent Hill series, couldn't really be called a survival horror game since it lacks many of the defining features of other survival horror titles. Nevertheless, this is one of the most interesting titles in the Silent Hill series, where the game actively psychoanalyzes the player, subtely changing the scenarios in the game depending on the player's actions. On top of featuring one of the best plot twists gaming, this is a game horror fans should check out.
3. Clock Tower 3
The Clock Tower series is well known among survival horror fans, but with a measly 120K in global sales, the third entry in the series never got the attention it deserved. Departing from the series' traditional point-and-click interface, Clock Tower 3 was the first in the series to allow the player to directly control their character. Clock Tower 3 plays very similarly to Resident Evil and the aforementioned Haunting Ground, and each level features a serial killer who stalks the player (similar to Nemesis in Resident Evil 3). Running and hiding from these deranged pyschopaths make for some of the most terrifying moments in gaming. Clock Tower 3 also has the distinction of being the only video game directed by renowned Japanese film director Kinji Fukasaku.
2. Cryostasis: The Sleep of Reason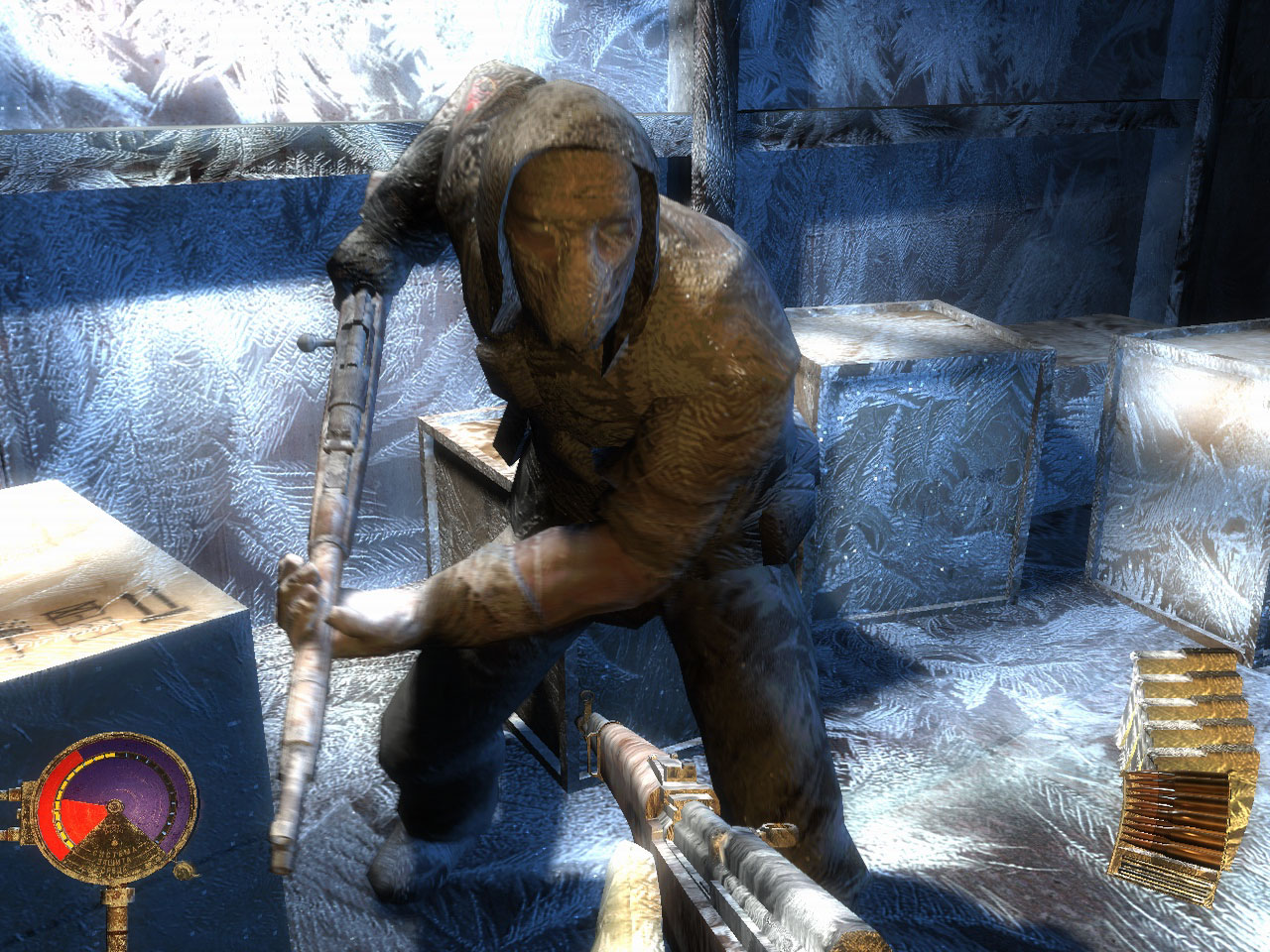 It seems like a lot of games on this list feature ice and snow, but the truth is survival horror and icy cold go hand in hand. Cryostasis: The Sleep of Reason continues this tradition while throwing in a gripping tale of time travel, all played from the first person perspective. Similar to BioShock in many ways, Cryostasis is part of the new wave of first person horror games that live on through games such as Condemned and Amnesia: The Dark Descent.
1. Deadly Premonition
Called by some a masterpiece, others an absolute trainwreck, Deadly Premonition is one of the only games that can be considered "so bad it's good". With horrible voice-acting, awful sound effects, and nigh-broken gameplay mechanics, yet has gained a large cult following due to its surprisingly good story, surreal comedy and everything in between. Deadly Premonition is the most "out there" game to come out in awhile, and is something that truly must be experienced.
More Articles