Grand Theft Auto V Map Leaked, Looks Massive - News
Adrian Andrews
, posted on 11 September 2013
/ 8,188 Views
So, as part of an upload of the Brady Games Guide for GTA V to Reddit, the full map of the newest Grand Theft Auto game was (accidentally?) leaked online. Now, if you want to avoid map-related spoilers, I'd recommend looking away around now. Because, this time, it looks like the real deal.
Still here? Good. Here's the leaked map in all it's glory:
A few things to point out. The map is so big, it could comfortably fit in the entirety of the maps of GTA IV, San Andreas and Read Dead Redemption, with room to spare. Indeed, the size of the city in the bottom of this map is about the same size as Grand Theft Auto IV, in total. If that's too hard to wrap your head around (understandably), then here's an overlay for you: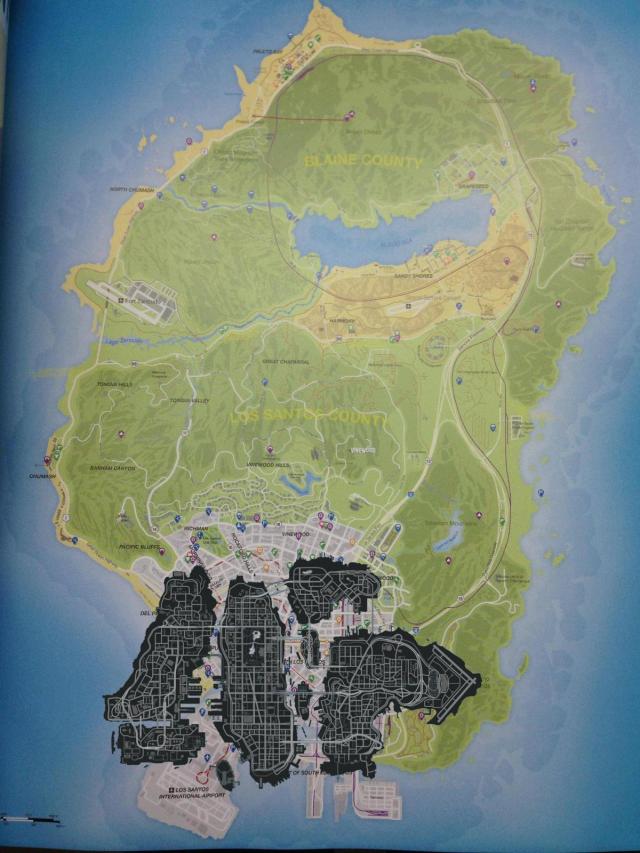 So yeah, it's that big. Also, the Internet has figured out that the map looks quite a bit like a Teenage Mutant Ninja Turtle, but I'll leave you to figure that one out. However, Turtle similarities aside, I personally cannot wait to pick this up on Tuesday. How about you?
[Source: Destructoid]
More Articles
There are no comments to display.