OlliOlli Rolling onto PS4, PS3, and PC this Summer - News
VGChartz Staff
, posted on 24 March 2014
/ 1,449 Views
Today it was announced that OlliOlli, the critically acclaimed skateboarding title, will be released on PS4, PS3, PC, Mac, and Linux this summer.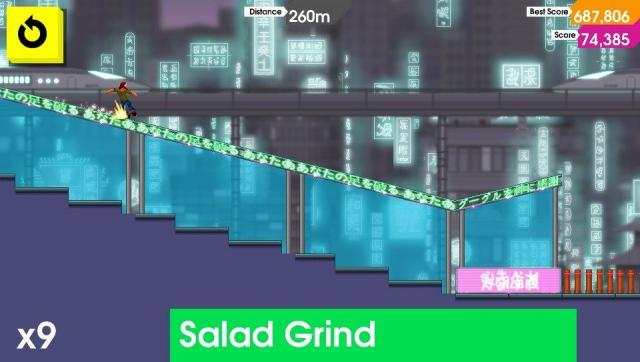 The PS4 and PS3 ports are being handled by BlitWorks, a Spanish studio best known for being behind the PlayStation ports of Fez and Spelunky, while the Texas-based studio Devolver Digital, publishers of Hotline Miami, will be in charge of the PC, Mac, and Linux versions.
Roll7 Founding Director Simon Barrett had this to say about the progress of the upcoming ports: "We already have a first playable up and running on the PS4, it's like our little OlliOlli grew up and got some balls! Really feels amazing on the Dualshock™ too..."
While they are hard at work on these ports, it doesn't mean they've forgotten about the Vita version. Roll7 and BlitWorks are still working on fixing the remaining bugs, as well as preparing an update for the portable system.
OlliOlli was a surprise success, which reached as high as number 4 on the SCEE Vita charts, so it's not surprising to hear that new versions are being made for more people to enjoy the game.
You can check out our review for OlliOlli here.
More Articles
There are no comments to display.