E3 2018 Staff Predictions - Article
Jackson Newsome
, posted on 07 June 2018
/ 3,794 Views
It's that time of year again.
In anticipation of next week's events, I asked the writing staff to share their E3 predictions. The rules were simple: share any three predictions, with each one riskier than the last, and the final one being borderline crazy. Be sure to check back here in the coming days to see how well we all did!
Ben Dye
Elder Scrolls VI logo shown at the end of Bethesda's conference.
Animal Crossing for Switch announced, and it has a massive amount of online functionality, practically making it a small multiplayer online experience.
Paper Mario HD Collection announced as a $50 game for Switch. Includes the first three games running on the Color Splash engine, but the original gameplay mechanics remain in place for all three titles.
Paul Broussard
Devil May Cry 5 & Pikmin 4 revealed.
Still no Death Stranding gameplay.
Mario Party 11 revealed with online play.
Jackson Newsome
Microsoft leans on its history, announcing new entries or spin-offs in the Halo, Forza, Gears of War, and Fable franchises.
Metroid Prime 4 receives a mixed reception from fans due to underwhelming visuals and/or limited (if any) gameplay footage.
EA revives the Dead Space franchise with a remastered trilogy releasing in 2018 and a new game releasing in early 2019 for PS4, Xbox One, and PC.
Nicholas Taylor
Devil May Cry 5 will release this year. It will go back to the original games and will focus on Dante, Nero, and Vergil as playable characters.
Nintendo will reveal a new F-Zero game developed by Platinum Games.
The rumoured Rocksteady Studios Superman game is real but has been revamped into a Justice League game with separate segments for Batman (based on the Arkham games), Superman, Wonder Woman, Aquaman, The Flash, and Green Lantern.
Evan Norris
Microsoft will announce Halo 6.
From Software reveals a Kuon sequel/reboot.
Square Enix announces a Final Fantasy VI remake (using the Octopath engine) exclusive to Switch.
Microsoft announces a Banjo-Kazooie or Conker remake, following on from the success of recent nostalgia releases (most notably Crash Bandicoot N. Sane Trilogy).
Sony pushes hard on PSVR. A couple of new PSVR games will be announced but notably many of the upcoming PS4 titles that get showcased on stage will have PSVR modes announced for them.
Nintendo announces that it has begun work on a new entry in the cult classic and fan favourite Mother/EarthBound series.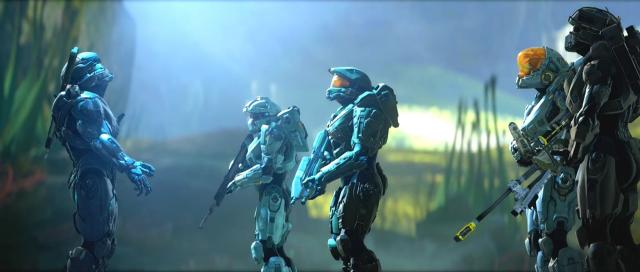 Those are our predictions. Feel free to post yours in the comments section below.
Happy E3 everyone!
More Articles