The Assembly is Designed to Make You Question Your Morals - Preview
Patrick Day-Childs
, posted on 19 April 2016
/ 5,056 Views
The Assembly seems to have much of the gaming and virtual reality press in a frenzy of hype - excitement that is not restricted to press alone it seems, as queues for nDreams' virtual reality title are always enormous at gaming shows and conventions. Despite the long lines I recently managed to get some hands-on time with the title.
It opens up with you being carted around in a wheelchair. This alone is quite a surreal experience; looking down and seeing yourself in a wheelchair kind of screws with your head. Most of the demo is similarly passive, as you observe various characters engaging in discussions about experiments and the like.
It's not until the last quarter of the demo that you're let loose and able to move about before it abruptly concludes; you're only given a slightly cryptic and unsatisfying glimpse at the virtual reality title that's generating headlines.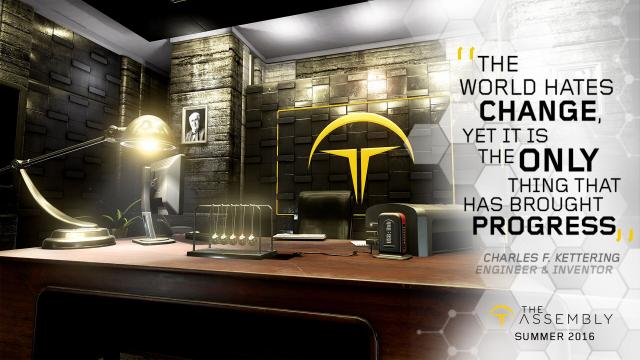 Afterwards I chatted to some of the developers who helped put a little bit of flesh on the bone for me. The Assembly revolves around a secretive scientific organization which is engaging in some more than questionable practices. Eventually these activities are at risk of being exposed and blown open to scrutiny and the player - who is placed in the shoes of two different individuals with their own unique perspectives on the events that transpire - is forced to make numerous choices that are designed to force you to question your own morals and life rules.
The Assembly is in development for Steam VR, PlayStation VR, and Oculus Rift. No release date has been announced just yet.
More Articles
There are no comments to display.