Best Xbox 360 Game of 2013 - Article
Joseph Trotter
, posted on 09 January 2014
/ 4,465 Views
I walked into the living room this morning to spend some quality time with my old, loyal Xbox 360, but it was nowhere to be found. I searched high and low for the little fella but to no avail. Concern was creeping over me when I heard a small, whimpering hum from behind the sofa. Leaning over, I saw Xy shivering in the corner, moaning softly. I picked it up and put it on my knee, stroking it gently. 'Whatever is the matter little one? Why are you hiding?' I whispered to it reassuringly. Xy looked up, its green ring full of tears.
'W... why would you want me? Don't you see, I'm old! And... and... I'M LAST GENERATION' he howled, his disc drive opening and closing nervously. 'Besides, are you not replacing me with that new Xbox Daschund the lady keeps talking about when she watches Castle on Netflix?' 'No little one, that's a dog - but you're right, she is keen' I said, not wanting to upset Xy. 'What you mean is an Xbox One, but don't worry little one, that doesn't have many good games yet and it watches me while I sleep. Do you watch me while I sleep?' There was no reply from Xy. 'Anyway, more importantly than that, I can't afford £500.' 'That's good' replied Xy 'And I still have lots of good games I can play. Here are the best of 2013.'
The Nominees Are:
Assassin's Creed IV: Black Flag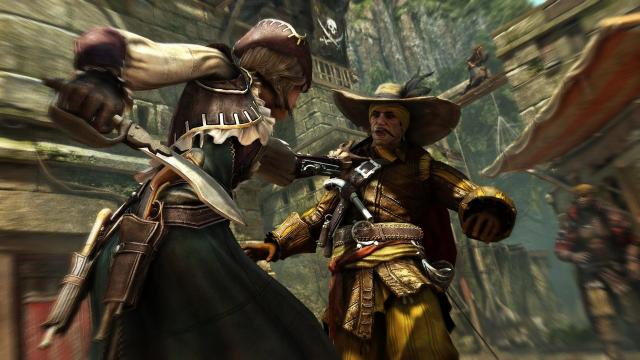 And the Winner is...
How could it be anything else? In what would have been a strong year for gaming without the return of Rockstar's behemoth, GTA V came, saw and conquered critically and commercially. A clear improvement over the deeply flawed GTA IV, V was fun and engaging - the only real flaw was that there were not enough of the brilliant set-piece heists. it is, however, a sad indication of the lack of recent quality first party support that all of the games on this list are multi-format. Although Rayman Legends and BioShock Infinite took GTA V particularly close, the crime spectacular deserves its place at the pinnacle of the 360's roster this year.
More Articles
There are no comments to display.