Microsoft E3 2014 Conference Summary - Article
Craig Snow
, posted on 09 June 2014
/ 13,777 Views
Welcome to E3 2014! Microsoft kicked off this year's E3 and the aim of this article is to provide a brief overview of the key announcements and showcases from their main media briefing and pre-show.
Schedule & Streams
The full schedule for Microsoft was as follows:
Pre-show at 9:00am PDT
Briefing at 9:30am PDT
Post-show immediately after the show on Twitch.tv
Live Stream/Recordings:
Alternative Sources:
You can watch it via Microsoft's own Xbox.com site.
The show is available on your Xbox, if you have one, and Windows Phone.
It was broadcast live on SpikeTV, and via SpikeTV's website.
Twitch also broadcast all of the proceedings, including the post-show, on their site.
Pre-Show Summary (Liveblog)
- And the pre-show has kicked off!
- Major Nelson is going to present the pre-show. He's now doing brief interviews with some of the major industry figures that will be at Microsoft's conference as they make their way into the show (an attempt at a very Oscar-esque red carpet feel).
- Brief plugs for the recently-announced Forza Horizon 2, and for Fantasia: Music Evolved. A short interview with 343 Industries staffers, confirming they are going to be on stage presenting Halo (surprise!).
- Nelson announces a new achievement-tracking app that'll be released this summer. Will allow for achievement use in snap mode, sorting by how close you are to unlocking them, and real-time updates. Can customise the list, and can search for tips and walkthroughs for those you're struggling with.
- A Sunset Overdrive bus (yes, really) delivers Ted Price to the green carpet.
- Killer Instinct trailer revealing Season 2, will include TJ Combo and Cinder.
- Threes! (a popular iOS game) is announced for Xbox One - the developer joins ID@Xbox.
- They're promising that the media briefing is going to be all about games, games, and more games (maybe they've finally gotten the message, eh?).
- Happy Wars announced for Xbox One. Cross-platform play, new features, etc.
- That's it for the pre-show. Now on to the main event.
Microsoft E3 2014 Media Briefing Summary (Liveblog)
- Phil Spencer takes to the stage to get things started. Makes a brief, fairly humble speech in support of gaming. The entire briefing will be about games. First they'll show 2014 games, then 2015 games.
2014:
- The first game on stage is Call of Duty: Advanced Warfare. DLC will be timed exclusive to Xbox. A fairly typical CoD E3 gameplay demo is shown off. Advanced Warfare looks to be blending Call of Duty with all sorts of modern sci-fi shooters (can see the influences of Crysis, Halo, and Titanfall, amongst others), whilst also adding some new ideas.
- Turn 10 are up next. Nürburgring is announced for release on Forza 5, starting today, and is free of charge. It has been captured to unprecidented levels of accuracy. Forza Horizon 2 will feature full day/night cycle, weather, and will be in 1080p. They aim to create multiplayer entirely free of lobbies and with minimal waiting times. Forza Horizon 2 gets a release date of Sept 30th.
- 2K's Evolve gets a short trailer. Will have an exclusive beta and timed exclusive DLC for Xbox One.
- Ubisoft reveal Assassin's Creed Unity, which is based in Paris, 1789 (during the French revolution). It will be the first AC to feature 4 player co-op online. Stage demo shows off the 4 player co-op.
- Bioware's Dragon Age: Inquisition to have timed exclusive DLC on Xbox One. Short trailer shown, showing off in-engine gameplay.
- Sunset Overdrive is next up. Amusing start to the trailer - poking fun at grey shooters (hope the irony isn't lost on Insomniac there). Insomniac's Ted Price takes to the stage to demo a mission. Very colourful and light-hearted; it's shaping up well. Very reminiscent stylistically to classic Sega titles like Crazy Taxi and Jet Set Radio.
- Dead Rising 3 getting an 'arcade adventure' (the full name - Dead Rising 3 Super Ultra Mega X or something - is a piss-take on Capcom's own tendency to create ridiculously long names when expanding their fighters). Features new characters, moves, stages, and generally more zaniness. Exclusive to Xbox One. It's out now.
- Dance Central: Spotlight. Exclusive to Xbox One. Is a digital-only title. Out this Fall.
- Lionhead's Fable Legends is next. Multiplayer beta is coming this year. Demo shows off 4 player co-op. The voice lines are funny - a Fable-like spin on the interactions seen between characters in the Left 4 Dead series.
- Spark comes out of hibernation with a slick trailer and some rather underwhelming gameplay clips. Wait a minute, Conker runs past at the end of the Spark trailer! A very strong hint there.
- An adorable-looking game now, being teased as an Xbox One exclusive. A very cute trailer. The game is called Ori and the Blind Forest.
- Halo time. Bonnie Ross takes to the stage after a brief but beautiful CGI trailer. She announces Halo: The Master Chief Collection for Xbox. Release date will be 11th Nov. Includes Halo, Halo 2, Halo 3 and Halo 4, all playable through a single interface. Halo 2 is being completely revamped (like the original Halo was in Halo: CEmake). Will include the multiplayer - every map ever released for all four games. 1080p, 60 FPS, dedicated servers, and 4,000 gamerscore.
- Halo Nightfall - the live action series for Halo, will also be included, and leads up to the release of Halo 5: Guardians. Finally, the Halo 5: Guardians beta will be out this holiday season.
Phil Spencer is back on stage now (in a Limbo t-shirt). It seems we're moving away from 2014 stuff to 2015 games now.
2015:
- 'A selection of games from their 2015 portfolio' are going to be shown.
- The Limbo t-shirt was indeed a hint. A fantastic-looking, and once again haunting, follow up to Limbo called Inside. It will be 'first on Xbox'.
- Trailer showing off tens of upcoming ID@Xbox games.
- Impressive trailer next, teasing a 'World Premiere'. Tomb Raider reboot follow up? Yup, it's Rise of the Tomb Raider. Undoubtedly multiplat.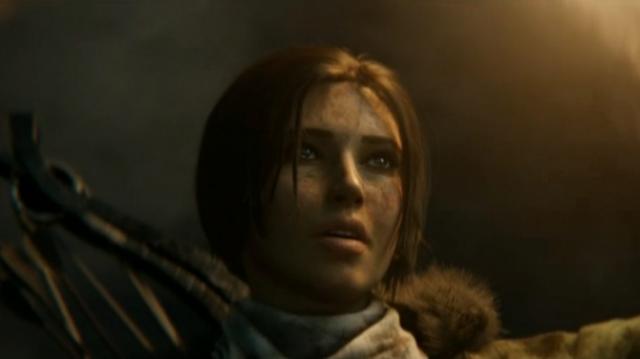 - The Witcher 3 gameplay demo is on stage now. As expected, it's very impressive graphically.
- Ken Lobb (of, amongst other things, Killer Instinct fame) is on stage now. He announces Phantom Dust for Xbox One.
- Tom Clancy's The Division is in the focal point now. 'New content' will be 'first on Xbox One'. We're getting a gameplay demo now. As with last year, it's a sight to behold, but the question everyone will have is 'will it actually look like that?' following Watch Dogs' apparent graphical downgrade.
- Hideki Kamiya is on stage (Platinum). This game is exclusive to Xbox One and is called Scalebound. Honestly, I have no idea what to make of it after the debut trailer.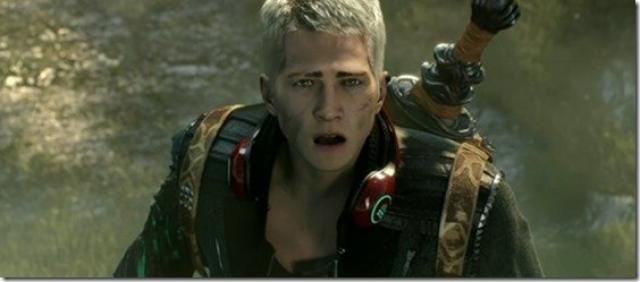 - CloudGine announce another exclusive for Xbox One. Looks like it's Crackdown 3. It is indeed a new Crackdown title. Trailer is all cut-scene, but it hints at some fairly huge destructive possibilities in the game world.
- And that's a wrap. Thanks for reading!
More Articles
There are no comments to display.