Aabs Animals (PSV) - Review
Xavier Griffiths
, posted on 26 July 2013
/ 3,015 Views
Here is the official product description for Aabs Animals, taken directly from the PlayStation Store:

Different to normal games. 'Aabs Animals' is an animal entertainment content that does not have any achievement targets for players.

-To love animals
-To have the animals close to you and use them as a digital photo frame
-Screenshots can be taken with the AR background
-etc…

Have fun with the animals the way you like.

The content is planned to be growing with updates.

A part of the sales will be donated to the Animal Rescue.

You know you have a bad product on your hands when "etc…" is listed as a selling point, especially when there is no content to speak of that would constitute et cetera. I do not know anything about the company behind this title, Aabs Inc., but in my opinion they should be investigated for fraud and, based on that description posted above, crimes against the English language.
The "game" is called Aabs Animals but in actuality it only includes cats. Admittedly I'm more of a dog person, but still, only offering one type of animal of any kind is a tad deceptive in this instance. Once you boot up Aabs Animals an ominous message pops up on the Vita screen warning you that the network features have been disabled. I have no idea why it does this but it makes me uncomfortable.

I'm pretty sure they are all the same cat, or at least the same 3D model. The only differences I can tell between the 20 cats you can pick from the start menu is the length of their tails. Beyond that, there is nothing to do except admire the cats as they hover in space. The title uses the Vita's rear camera to provide an AR background for the cat. It does not help matters that the Vita's camera has terrible resolution so the cats stand out against a fuzzy looking screen. Sometimes the camera will zoom in too closely on the animal, presenting nothing but a fuzzy, low res closeup of unimpressively rendered fur. Quite often I was stuck rotating the camera only to be rewarded with a view of the hollow insides of the cat I had on-screen. If you choose to back out to the start menu and select another cat you have to endure several seconds of a pitch black screen before the new cat shows up. A boring lullaby tune repeats incessantly as you "play". Oh, and you cannot interact with the cats in any way. The manual states that you can change the animal's actions by tapping the touchscreen, but the responsiveness for this action was so hit or miss I am still not entirely sure whether the cats moved because I did something or by random chance. There is no feeding, bathing, or even petting of the animals. Sound fun yet?

Move over Terminator Salvation and Linger in Shadows, there is a new game in town for trophy whores to flock to. Aabs Animals has 5 trophies: 1 Bronze, 1 Silver, and 3 Gold. What could the requirements possibly be for a game that has no purpose? Just playing the game you will earn all 5 trophies within 5 minutes and 15 seconds. Yes, I'm serious. You earn trophies for simply playing the game for 15, 45, 135, 225, and 315 seconds. I guess you could be happy with your purchase if you see it as a monetary transaction for easy trophies.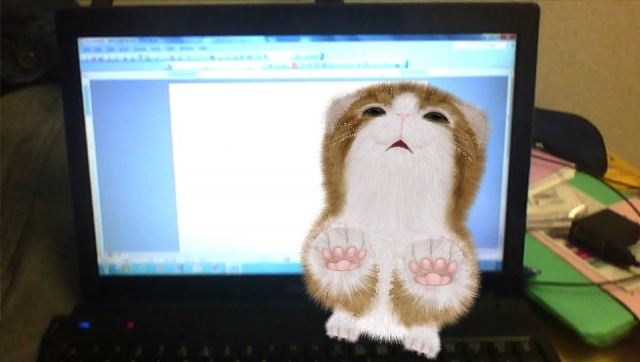 That's not to say the game does not offer any entertainment value whatsoever. It might be unintentional but I found it hilarious to rotate the cats as they were floating through space and position them around my local surroundings then take screenshots. Perhaps I'm just laughing at myself for being bamboozled into downloading this game. Observe the three screenshots I included with this review. One is actually a cute photo of a cat apparently resting on my lap, another has a cat in front of my computer as I write this scathing review, and last but certainly not least is a cat hovering next to a man on a train. Scintillating. Aabs Animals, you serve no purpose. People who want to fawn and obsess over cats already have a means to do so. It's called the internet.

Obviously Aabs Animals is not a game in the traditional sense so I struggled over whether or not to assign it a score. In the end I did so because I was not able to find any reviews anywhere else and because the publisher charges 5 FREAKING DOLLARS for this abomination that should not have been released in the first place. I was not sure whether to file this piece as a review or a police report because I feel like I have been robbed! The game promises to be updated with more content but so far nothing has come of that promise. It should have been free and charged for any additional content instead (or better yet not have come out until said content was ready).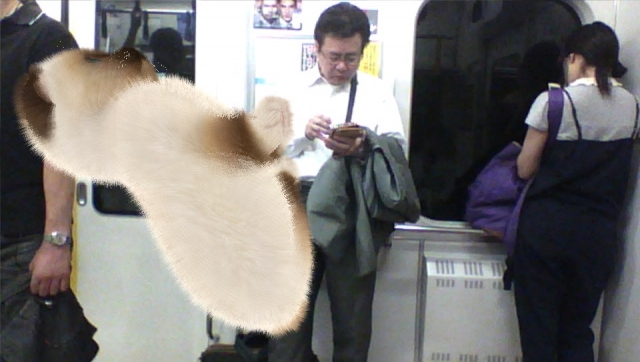 The one positive of the game is that the publishers donate part of every purchase to the Animal Rescue.

I have a fantasy that if I review games long enough I will eventually be able to utilize every number on our 1-10 point scale. The downside of that fantasy is that I knew one day I would have to confront a game so terrible it would be worthy of a dreaded 1.0. That day has come.

This review is based a digital version of Aabs Animals downloaded from the PlayStation Store.
VGChartz Verdict
1.0
1.0
1.0
1.0
More Articles
There are no comments to display.