Nintendo: Mario Kart 8 Sells 1.2m in Opening Weekend, Franchise Hits 100m - News
Miles Taven
, posted on 02 June 2014
/ 18,598 Views
Amid great anticipation and sterling recommendations from gaming publicists, it's no surprise to see Mario Kart 8 debut to impressive sales on the Nintendo WiiU. Boasting a 20% attach rate the game shifted 1.2 million copies across Europe, Japan and the Americas from Thursday, 29th May to Sunday, 1st June.

Not only does Mario Kart 8 enjoy the highest metascore for a home console iteration (88) but is the second highest debut for an MK game.

Keen to revel in their success, Nintendo didn't hold back with the facts and figures. The company announced across all previous seven Mario Kart games the franchise has crossed the 100 million mark, and now joins other prestigious gaming franchises to achieve the epic milestone.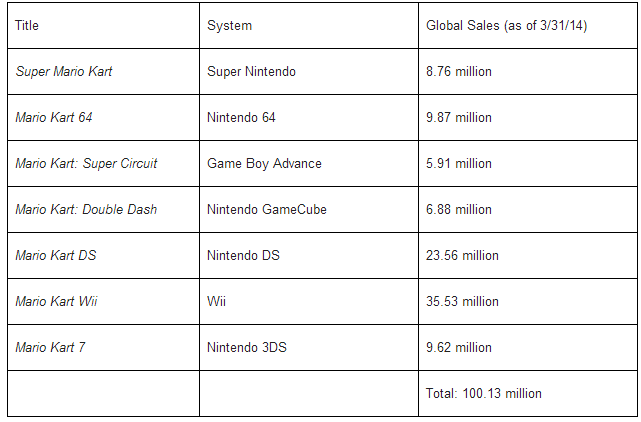 More Articles