Now Closed - Contest: Win Atelier Ayesha for PS3 - Article
Brent Galietti
, posted on 13 March 2013
/ 3,592 Views
Contest now closed. Thanks everyone who took part!
The winners are: JC (Disqus Comment) & A Parker (Twitter)

It's contest time again! You know the drill by now: we've got free stuff and we're giving it to you! This time, we've got two North American PlayStation Network codes for a cult favorite JRPG, Atelier Ayesha: The Alchemist of Dusk, and two of you lucky readers will be getting them for free!
What's Atelier Ayesha, you ask? Take a gander at this trailer!
Are you intrigued? Of course you are! Here's how to enter:
You can submit one entry per method (for a total of four entries per person):
1. Like the official gamrReview Facebook page.
2. On the Facebook post for this contest, give us an interesting alchemic recipe. It doesn't have to be one from the game, be creative! (Elephant + Roller Skates = Super Speed Elephant, why not?!)
3. In the comments section of this post, you can also post your recipe.
4. Follow us on Twitter and Retweet our contest tweet from our official feed.
The two winners will be selected randomly from all available entries.
The contest will end this Saturday, March 16th at 8 pm EDT (5 pm PDT, 12 am (Sunday) GMT). Check back shortly thereafter to see if you're listed one of the two winners.
Good luck and happy cooking!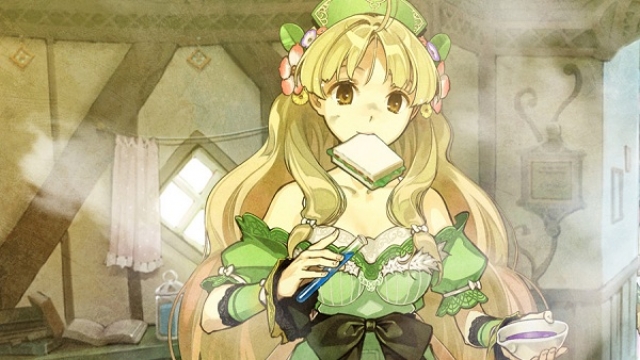 "Just a pinch of this... and maybe some luck..."
More Articles
There are no comments to display.