How Developers Adapted to the End of Sony's Handheld Line - Article
Adam Cartwright
, posted on 04 August 2019
/ 4,021 Views
When Sony entered the world of handheld gaming in 2004, it provided a new opportunity for developers to chase a different market than had existed before. Over the next decade we saw multiple companies, from both western and eastern shores, shift their pipelines to focus on providing software for both the PlayStation Portable and its successor the PlayStation Vita. Despite the latter's relatively weak hardware sales, there were still successes to be found on the console, which meant that it was easy to plan a future around being a Vita developer.
By 2014, though, it had become clear that Sony was no longer interested in pursuing the handheld market and this left a number of companies in difficulty – they'd either need to adapt to the shifting times, or face dying out altogether. In this article, I'm aiming to look at what happened to developers who made both the PSP and Vita their main focus, how they adapted to the demise of Sony handhelds, what future plans they made, and how well they're doing in the current gaming market.
4 The Players
For many studios, the key to keep going was to jump to a more successful piece of Sony hardware – the Vita's bigger brother, the PlayStation 4.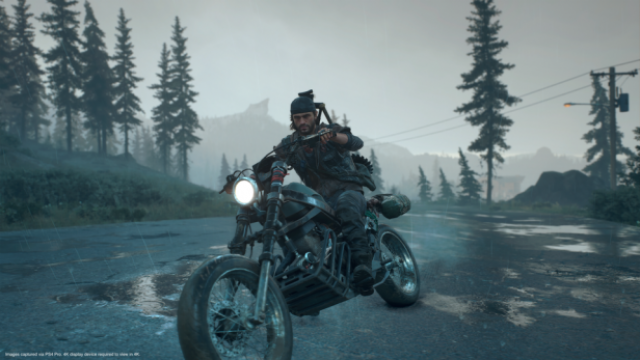 The best example of this is a developer from Sony's own roster – Bend Studio. While the team made a name for itself creating Syphon Filter on the PS1, most people will know Bend for its work on handhelds. Firstly, when the company re-birthed Syphon Filter on PSP with Dark Mirror, and secondly when it took other IPs and re-configured them for portable play, such as Resistance: Retribution and most notably Uncharted: Golden Abyss. As such, Bend was revered as an AAA handheld developer but, following the release of Uncharted: Fight for Fortune, the team unsuccessfully pitched a number of portable projects to Sony before re-focussing on PS4 (where Bend has just released the critically-lukewarm but commercially successful Days Gone). It seems Bend has now secured a post-Vita future, but it's been a long journey to get here.
Ready at Dawn was in a similar position to Bend, in that for half a decade the majority of its work came from adapting IPs for handhelds. Namely, Ready at Dawn worked on the brilliant Daxter and two stunning God of War games for PSP. After such a period of hard work and critically acclaimed titles, the company was given a shot at making a home console game. Sadly that game - The Order 1886 - underwhelmed, but the developer has since established itself as the premier creator of VR content, albeit on a rival platform (Occulus Rift) to Sony's offering (PlayStation VR).
Japan Studio was also a handheld-focussed studio, responsible for things like Freedom Wars and Soul Sacrifice Delta). It followed a similar path to Ready at Dawn by trying its hand at a PS4 franchise – releasing a disappointing duo of Knack games - before seeming to find a home for itself with VR (Astrobot).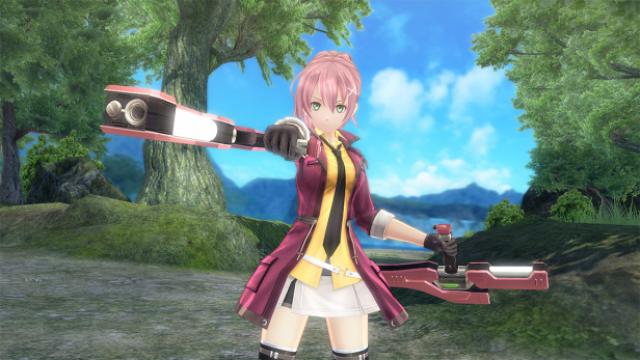 Another developer that specialised in handhelds is Nihon Falcom. In 2006, after decades of developing almost exclusively for the PC market, the company took a gamble in releasing Trails in the Sky on the PSP. This would begin a love affair with Sony portable hardware that would span dozens of titles for the next 10 years, including Ys: Memories of Celceta and Trails of Cold Steel on Vita. Yet, by 2016 Nihon Falcom could easily see the way things were heading, so it ported Tokyo Xanadu and Ys VIII to PS4 with extra content and has been content on the console since, most recently concluding the Trails of Cold Steel sub-series on it.
Plenty of companies kept the lights on by porting other developers' games to handhelds. Take for example TT Fusion, a subsidiary of Traveller's Tales, whose job it was to specifically tailor LEGO titles for portables. After its final release on 3DS and Vita (the rather brilliant LEGO Star Wars: The Force Awakens), TT Fusion has been put on rotation with the main team at TT Games, working on full console titles for the PS4, XB1, and Switch.
Felistella is another developer that worked with a publisher (Compile Heart) to bring its titles to Vita (the Hyperdimension Neptunia series). After that avenue of work ceased there were a few abortive attempts working on PS4 (including the latest entry in the Genkai Tokki series, which began on Vita) before it saw eventual success with Azur Lane – something that would have undoubtedly have been a Vita game half a decade ago.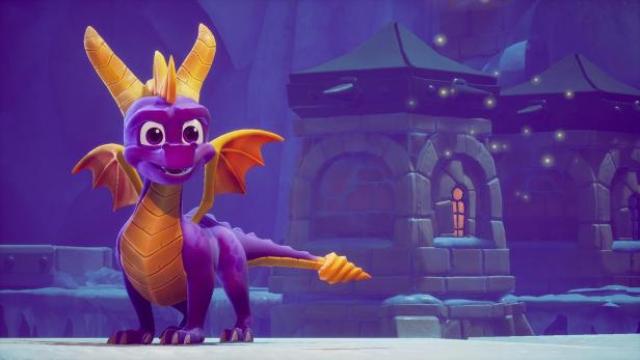 There are plenty more examples of porting studios, including Abstraction Games, Blitworks and Sanzaru Games (who ended up working on bringing the best games of my childhood, the Spyro the Dragon trilogy, to home consoles) to name but a few, all of whom have now established themselves as go-to companies for their porting prowess on PS4.
The Switchers
Other companies made early manoeuvres to develop for the PS4 but also supported the Vita until the end of its life, which paid dividends when a new high-end handheld entered the console race in 2017. That platform has proved a resounding success, making the move across to supporting it an easy… Switch.
For the best example of this, look no further than PQube, localizer of a variety of risqué games on Vita such as Gal Gun, Punch Line, and Valkyrie Drive (the company was releasing games on the Vita right up to the end of 2018). After Sony unceremoniously banned the Western launch of Omega Labyrinth Z due to its questionable content (a decision which undoubtedly cost the company a lot of money), PQube seemed to dive in head-first to the Nintendo Switch market. This has paid dividends for the company, and with releases like Gun Gun Pixies (a Vita exclusive originally) coming to Switch and not PS4, it's easy to see where PQube's future lies.
A similar situation hit Idea Factory International, the western localization branch of otaku developer Compile Heart, two companies that were absolutely massive on Vita. Idea Factory recently announced that it will be localizing Mary Skelter 2 on Switch but not PS4 (likely due to Sony's new stance on censorship) – a very obvious 'pass the baton' moment, especially since the company released the previously Vita-exclusive risqué dungeon crawler Moero Chronicle on Switch in the west prior to this (as well as PC, which has been a major focus for the firm over the past few years).
In Japan itself, we've seen studios such as Gust – previously a Sony-loyal developer that supplemented its PS3 & PS4 work with strong-selling late ports on Vita – add Switch into the mix as an extra platform. Although this has done nothing to stave off ever-declining domestic sales, it seems to be making up for it in the west, according to industry insiders. A similar thing happened when Nippon Ichi Software struck gold with a port of Disgaea 5 on Switch (something which would've been on Vita in another timeline), which has ensured that all its future plans have pivoted away from Sony and towards Nintendo's handheld. This, however, hasn't managed to offset the company's financial woes.
The Fatalities
Sadly, for every company that made the jump across to PS4 or Switch and continued to thrive, there are a handful that couldn't survive outside of Sony's handheld ecosystem. Many of these were actually Sony studios, or at least worked in close partnership with Sony, showing just how devastating the manufacturer's new focus on AAA console development over everything else has been.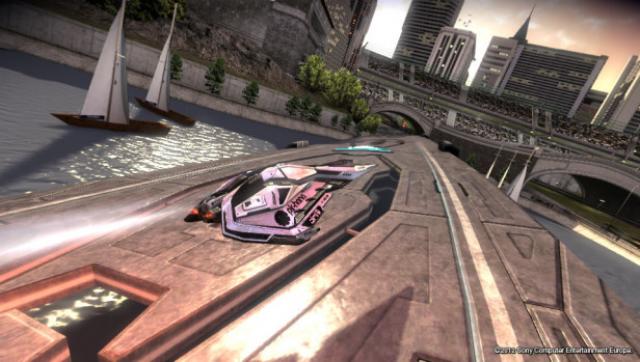 In terms of Sony studios, the end of the handheld line has been a particularly rough time for three developers that did fantastic work on PSP - BigBig Studios (Pursuit Force), Studio Liverpool (WipEout) and Zipper Interactive (SOCOM). They each released a single title for Vita's launch (Little Deviants, WipEout 2048 and Unit 13, respectively) before they were shuttered by Sony – presumably as the publisher didn't think they had the necessary skills to develop a hit home console-quality game, so it was easier to close them down. It's incredibly disappointing that there isn't really a place in today's market for such mid-tier studios – this is exactly where the Vita market should have thrived.
By far the biggest fatality in my eyes (although I am a massive fan of Studio Liverpool as well) was Studio Cambridge, developer of the absolutely sublime Killzone: Mercenary (which remains to this day the most impressive title available on Vita, at least in my eyes). Like Sony Bend, they were masters of bringing other developer's IPs to handhelds, most notably with LittleBigPlanet on PSP. Unlike Bend, their shot at redemption - the VR-only RIGS - failed to set the sales charts alight and meant the company was quickly closed, another victim of the shrinking market for handheld games.
Elsewhere, Sony's Iberia branch had actually been one of the most solid supporters of both the PSP and Vita throughout both of their respective lives, albeit not necessarily producing top-of-the-range titles. Family-focused software was the name of the game and no developer better exemplifies this than Novarama, which was at the forefront of implementing augmented reality into console gaming. Through the use of the PSP's camera attachment and the Vita's built in camera Novarama was able to create the unique monster-catching series Invizimals.
While the franchise never managed to achieve worldwide success, it was very popular locally in both Portugal and Spain, which is more than can be said for the company's rather poor AR fighting game and Vita launch title Reality Fighters. The developer's website is still active and, to my surprise, recently revealed that it's working on a new IP for Steam called KillSquad, but I have my suspicions that if this one flops we won't be seeing Novarama around for much longer (and in any event, it seems the developer has been struggling to find stable work, with only one other project in the last five years).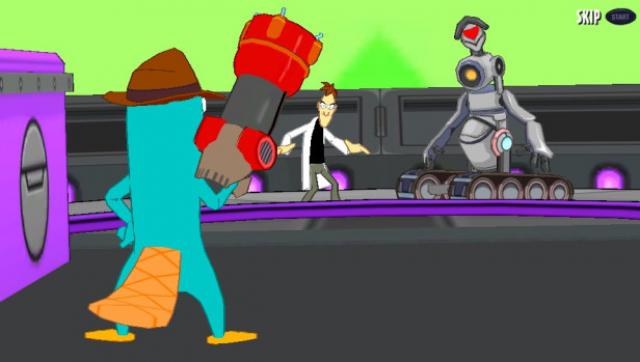 A much worse fate befell Virtual Toys, another Spanish studio that worked on family-friendly titles for Sony, although often based on licenced properties like Cars. On Vita it worked on a trio of titles – a disappointing 2D platformer named Muppets Movie Adventures, a mini-game collection entitled Looney Tunes: Galactic Sports, and a 3D adventure in Phineas & Ferb: Day of Doofenshmirtz. None of these were particularly spectacular, but it was reliable output serving a younger demographic. By 2015 it was clear Sony wasn't going to be funding this kind of output anymore (it seems that two projects – Mickey & Friends: The Haunted Mansion and Monsters University - were quietly cancelled), so Virtual Toys tried its hand at the oversaturated F2P MMO market with Pirates: Treasure Hunters on PS4. This title presumably flopped and took the company down with it.
A final example from Spain comes in the form of StormBASIC Games, which possibly has the most interesting story of all. Starting life as a developer of PS Minis (most notably Tehra: Dark Warrior, a graphically impressive-for-the-time brawler), the firm seemed to receive a promotion on Vita working on the dull but noteworthy F2P life sim Ecolibrium, and the basic but enjoyable MOBA Invokers Tournament. Despite the latter being on PS3 and PS4 as well, it seems that the company couldn't sustain itself – both titles had their servers shut down this year and the company closed its doors soon after.
Japan also felt the impact of Sony's slow withdrawal from the handheld market. Take for example Dingo, the developer responsible for the Hatsune Miku titles on PSP. On Vita it got off to a decent start with a strong-selling port of Photo Kano, but after development difficulties with its Love Live! rhythm game, being pulled from Persona 4: Dancing All Night, and the disappointing commercial performance of Reco Love, the firm tried its hand at a mobile project that flopped and subsequently went bankrupt. Kadokawa recently released a sequel on PS4 entitled LoveR, but it seems to have sold even worse than Reco Love, suggesting that there just isn't a market for such games anymore in a post-Vita world.
Q-Entertainment is another studio that seems to have hit difficulties recently. Despite not officially closed its doors, the company's website is inactive and it doesn't appear to have worked on any projects since 2014's quickly-shut-down F2P Vita title Destiny of Spirits (it doesn't seem to have been involved in the development of Lumines Remastered at all, despite creating the series on PSP and re-birthing it on Vita with Electronic Symphony). Meanwhile Imageepoch, which admittedly didn't develop on Vita at all but was incredibly active on PSP, went bankrupt after failing to find a stable audience on 3DS.
As a final note, the console visual novel market seems to be rapidly deteriorating, with casualties such as Light (creator of Dies Irae) in recent months, and likely plenty more I'm not aware of. In particular, the otome market seems to be imploding as Vita has reached the end of its life, taking down companies such as Quinrose and leaving the future of others in question. The pool of buyers had already dropped massively in the move from PSP to Vita, yet stabilised enough to support a handful of companies, but it seems to be reaching even lower levels as developers in turn transition over to Switch. It makes me wonder if there will be any left other than Otomate and Ruby Party in a few years (thanks to McFungos from reddit for the information on Light & Quinrose).
Conclusion
I couldn't for a second say that the Vita has had a major place in the gaming market over the past 7 years. After all, it only sold around 15 million units of hardware and failed to have any smash hit multi-million selling pieces of software (other than possibly Minecraft, which sells well everywhere). In spite of that, as I've detailed in my articles many times before, there are companies out there that made the Vita (and PSP before it) a big focus of their output, which in turn was met with a positive reception that ensured support for the handheld through its life.
With that life now coming to an end, these companies must have been left wondering where to go next. Usually, the move would be on to the successor hardware (as many developers did, for example, from PS1 to PS2), but that obviously can't be done here. Luckily, there are plenty of options in today's market, with both PS4 & Switch selling well. In spite of this we've seen some companies fail to find a new home, and there are likely dozens more that I've not mentioned here – this article contains just a small selection of the Vita-dedicated companies who have had to move on. Either way, the situation is a real shame and goes to show that Vita did have a big place in the livelihoods of many developers.
More Articles