A Game's Length and its Value for Money - Article
Dan Carreras
, posted on 26 February 2016
/ 6,522 Views
This is a recurring point of debate in the video game community and it's one that has most recently raised its head again thanks to the launch of Firewatch, a beautiful adventure title (or 'walking simulator') that's generally been very well received despite its short run-time. The game's brevity has led to a large number of purchasers seeking refunds after completing the title.
It's no secret that Firewatch only lasts a few hours and can actually be completed in time to still claim a Steam refund, if you're so inclined. But that's not exactly all that surprising - this sub-genre of adventure titles generally plays host to short games due to their reliance on a very tight narrative which, if artificially extended, risks overstaying its welcome.
Take, for example, this discussion thread on Steam, which began as follows:
"So this game was 18$. I purchased it because i enjoyed games like this. And I enjoyed this game. Alot. Like, way more than a healthy amount. But it was 2-3 hours. I feel like there could of been more, and im thinking of refunding. But here is my problem: I loved this game. It was a unique game with awesome narration and storytelling. I like the developers. I mean seriously, have you seen how active they are on theese forums? What other dev is that connected to their community? I want to support the developers, but there was so much more i could of got with my 18$. Should i refund, or hold on to it?"
It prompted Ben Kuchera from Polygon to pen a piece arguing that gamers shouldn't be entitled to refunds for games they've completed. He basically argues that narrative games like this should be as concise as possible, so that their stories are faithfully told and so that developers aren't incentivised to make poorer experiences, or to avoid the genre (and single player) altogether.
I agree with Ben, to a point; as a developer if I spend a year working on a game that can nonetheless be completed in 10 minutes then of course I still want to be paid, assuming the short experience it does provide is good. But there is of course another side to the story: the customer's side.

About seven years ago I was a poor student. I could barely afford food, let alone games. Whenever I did have enough spare cash to purchase a game I would do so knowing that I would get value out of my purchase. Mediocre was fine, so long as I was able to spend countless hours entertaining myself in another world.
Being that stretched for money really forces you to look for value in everything. At the time I was also working in a model store (a dedicated store for plastic war models), and I just couldn't understand why anybody would purchase a single model for say £1,000 when it had such limited use. This, at the time, seemed crazy to me.
Everything becomes a calculation when you barely have enough money to live. £40 spent on a game divided by the 100 hours you can potentially spend enjoying it means it'd only cost me 40p an hour! That's a bargain. Whereas a film for example would be terrible value for money: £8 divided by two hours translates to £4 an hour, which is terrible value. As narrow and limited as this perspective is, it's often how your brain works when you only have a few quid to your name.
When gaming is your biggest love and hobby - the thing you use to fill the void between the next shift or class - you don't so much need great experiences, just good value ones. If you were to purchase a game that is only four hours long and has limited replayability, like Firewatch, then it feels like a waste, even if it's high quality while it lasts, because you can only purchase a game every few months and have nothing to tide yourself over with in-between.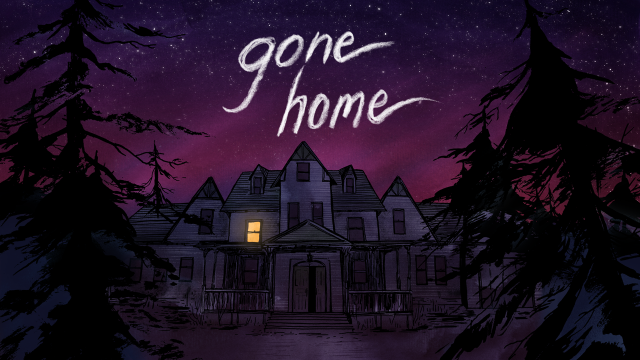 Games mean different things to different people. To some, like Ben, they're experiences to be had and anything that's less-than-incredible is a chore to play through. For others, they're a distraction from the grind of everyday life or the go-to form of entertainment in-between sparse game purchases; complete one in a few hours and you have nothing to tide you over until you can afford one again.
Those who write about video games in a professional capacity often lose sight of this. For them gaming often becomes that drudge that most day jobs quickly turn into for everyone else. They start to write not for wider gamers, but for themselves, their fellow writers, and developers. Their opinions come from positions of privilege and so average becomes bad, great becomes average, and anything that's not fantastic is a bit of a grind to work through so the shorter and sweeter it is the better.
I say all of this because I've felt it slowly happen to me too. As my own circumstances have improved I've drifted away from seeking lengthy, high value games and towards high quality experiences. Game length is now my least sought after feature. But just because the term value for money has now morphed into something entirely different for me personally that doesn't mean I should forget my roots and the circumstances of a large percentage of gamers out there for whom game length is an important factor.
Not all games have to be long. One of the strengths of our industry is its ability to cater to an absolutely massive number of different tastes and preferences. But to characterise a large chunk of the gaming community's concerns about game length as being pure, unadulterated over-entitlement and privilege is simplistic.
More Articles