A Look at All of the Turn-Based Role-Playing Games Available on Vita - Article
Adam Cartwright
, posted on 07 July 2019
/ 3,848 Views
This is the ninth entry in a series of articles I'm writing that will look at all of the games available in a particular genre on the Vita. The articles will highlight all Vita-native games, as well as any backwards-compatible PSP and PS1 titles that can be downloaded in English (i.e. from the EU or NA stores), and will include some commentary on how well those games run on Vita and whether they fill any missing gaps in the library.
If you ask the average gaming forum user, they'll probably say that Vita was only a good place to play if you like indie games, visual novels, and of course Japanese RPGs. While I'd hope that readers of my articles have realised that the console offers so much more than this, it's hard to deny that it built up an amazing ecosystem for role-playing games over the years, mostly spear-headed by the early release of Persona 4 Golden in 2012.
As a result of there being so many RPGs on Vita, I've had to split this article up. I'll be looking at all the turn-based entries in the genre here and I'll dedicate a separate piece to action-RPGs some time in the future. Please note – while I will be including first-person dungeon crawlers such as Demon Gaze, things like roguelikes (e.g. Shiren the Wanderer) and strategy games (e.g. Disgaea) will be given separate articles of their own further down the line.
Vita-Native Games
So I've already mentioned it above, but the turn-based RPG – and arguably game – that defined the Vita's life is undoubtedly Persona 4 Golden, an expanded port of one of the PS2's most beloved titles.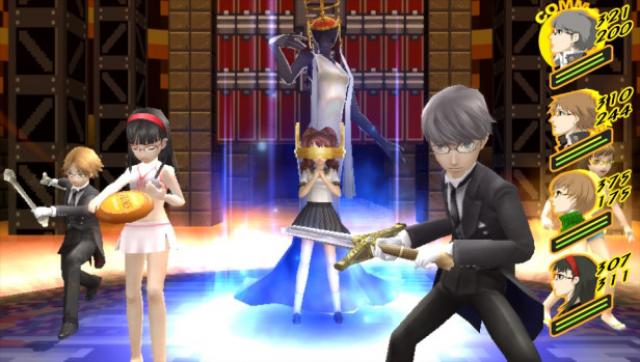 Taking place in the fictional town of Inaba, you play as a new student who has come to live in the area for a year and becomes embroiled with solving a spree of murders and the supernatural circumstances that surround them. Its mix of dungeon-crawling, relationship-building, and time-management proved to be a massive hit and it's all underpinned by a solid turn-based battle system focusing on elemental weaknesses and summoning mysterious personas. It was a formula went on to inspire many other Vita games in subsequent years.
Examples of this include things like Conception II: Children of the Seven Stars, a JRPG that features a similar aesthetic but different mechanics (including the infamous "classmating" system, where two high-school students can join together to give birth to a "star child"), and Mind=0, a gridder that seems heavily influenced by both Persona 3 and Persona 4 in its story and aesthetic. Neither received particularly good reviews but are worth checking out if you're looking for something a bit different. This is similar to how I feel about The Caligula Effect, a Persona 2 inspired game that's more fun than you'd think, even if it has been surpassed by an expanded PS4 port in recent years.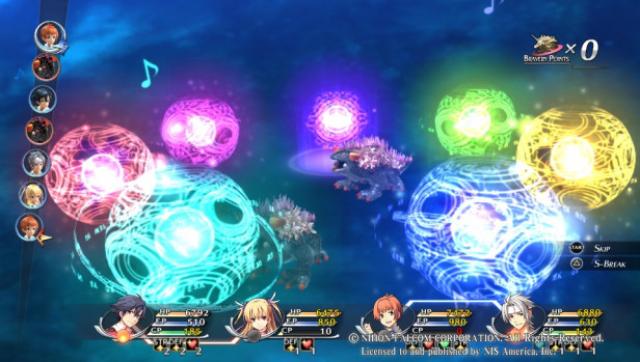 Something else that seemed to borrow elements from Persona is The Legend of Heroes: Trails of Cold Steel and its sequel. While the series has been around for decades, with Cold Steel developer Nihon Falcom shifted the design to include more relationship-building and time-management elements. It seemed to work to its advantage, although it kept the same tactical turn-based battle system that had defined the earlier entries. It's worth noting that Vita also has access to the PSP entries Trails in the Sky and its sequel, or if you're a Japanese importer you can effectively play the whole franchise from Sky through Zero/Ao no Kiseki and finish up with Cold Steel, as they all received native Vita ports.
Another historical JRPG franchise that flourished on Vita is Atelier, which saw numerous entries including three full sub-series (Atelier Arland, which was definitely my favourite of the bunch, Atelier Dusk and Atelier Mysterious, although the latest entry Atelier Lydie & Suelle only released in Japan). The games include exploration and time-management but at the centre of everything is alchemy (creating items from gathered materials), something that also featured in the under-rated Ar Nosurge Plus. If you're a Gust fan there's also Atelier Nelke and Blue Reflection but, sadly, only in Japanese.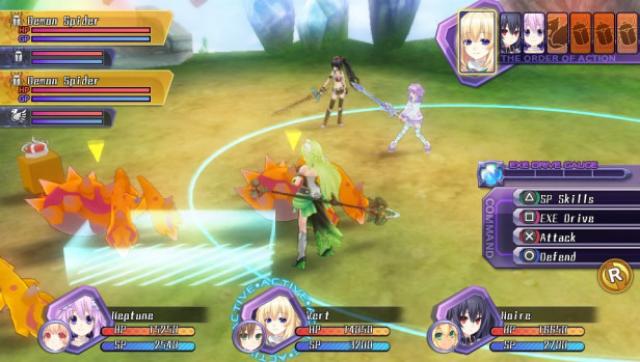 Almost outnumbering Atelier in terms of the number of entries released on Vita, the Hyperdimension Neptunia series is another franchise that seemed to find a perfect home on the handheld. We got three mainline entries entitled Hyperdimension Neptunia Re;birth 1, 2 & 3 and they're better than you'd expect given the developer's previous pedigree. There's also the interesting experiment title Superdimension Neptune vs. SEGA Hard Girls that I personally had a lot of fun with thanks to the way it smartly mixed up the established battle system.
Of course, the Neptunia games are known for their rather heavy-handed fanservice and, if you're into that, there are a tonne of similar turn-based RPGs. For example, Criminal Girls: Invite Only and its sequel arrived on western shores, although they had to be censored due to their questionable content. A similar thing happened to Dungeon Travelers 2: The Royal Library & the Monster Seal (which got a Japan-only sequel named Dungeon Travelers 2-2) and Mary Skelter: Nightmares, both of which are traditional first-person gridders. At least these games came west – Moero Chronicle only received an English release in Asia, while its sequels Moero Crystal and Moero Pirates stayed Japan-only.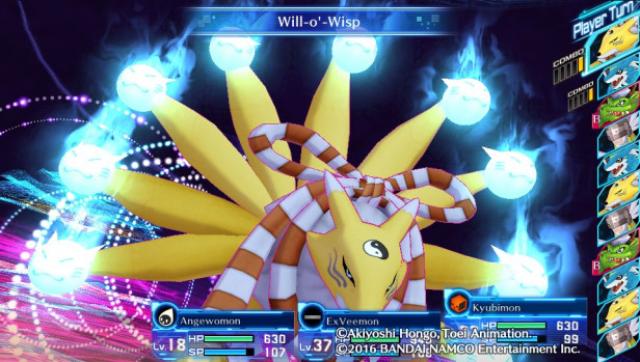 For a different kind of fanservice, if you grew up liking Digimon you'd be well-served on the console between Digimon Story: Cyber Sleuth and its side-quel Hacker's Memory, which have you working for a detective agency and solving crimes linked between the real and digital worlds. They're both really enjoyable but unfortunately there aren't more anime-inspired RPG's on Vita, although another one with a Saturday morning cartoon-inspired aesthetic is the early indie hit Saturday Morning RPG (the clue was in the name, huh?).
Surprisingly, there are also loads of indie JRPG-inspired games on Vita. Cosmic Star Heroine is definitely worth checking out thanks to its Chrono Trigger and Phantasy Star inspirations, while Dragon Fantasy: Volumes of Westeria and its sequel Black Tome of Ice are inspired by – you guessed it – Dragon Quest and Final Fantasy. Siralim 1 & 2 meanwhile are monster-raisers similar to the old Dragon Quest Monsters titles, while the upcoming Monster Crown looks to be very similar. Of course, the grand-daddy of indie RPGs is Undertale, a game which flips the genre on its head to create a stunning product.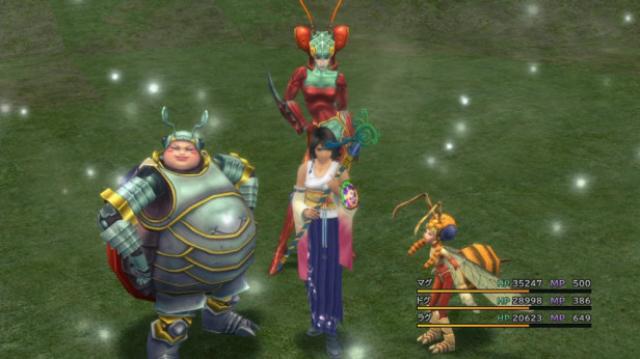 Speaking of Final Fantasy, while the Vita wasn't quite the home for the franchise that PSP was, it still received ports of two of its most revered entries – Final Fantasy X and Final Fantasy X-2. They made it across in a stunning HD Collection in 2013, plus we got the later-released World of Final Fantasy, a cutesy compilation title styled after the classic entries. These wouldn't be the only titles to be brought back from a previous gaming era – Romancing SaGa 2 received a nice touch-up in 2016 (supposedly its sequel Romancing SaGa 3 is also coming and you could also try the new entry SaGa: Scarlet Grace, although this is only available in Japan), while Operation Abyss and Operation Babel are solid remakes of the PS2-era Generation Xth dungeon crawlers.
Similarly, we also saw sequels and spiritual successors to classic titles. Take Oreshika: Tainted Bloodlines for example, a sequel to a Japan-only PS1 cult hit which managed to arrive on western shores with fun turn-based combat and a beautiful ukiyo-e artstyle. There's also Exist Archive, an enjoyable take on the Valkyrie Profile formula from tri-Ace; The Lost Child, a spin-off to the PS3 action game El Shaddai that transformed it into a first-person gridder; and The Longest Five Minutes, a unique spin on the classic formula. Sadly even though the Vita did get Metal Max Xeno, a new entry in the long-running sandbox RPG series, it only released in English on PS4.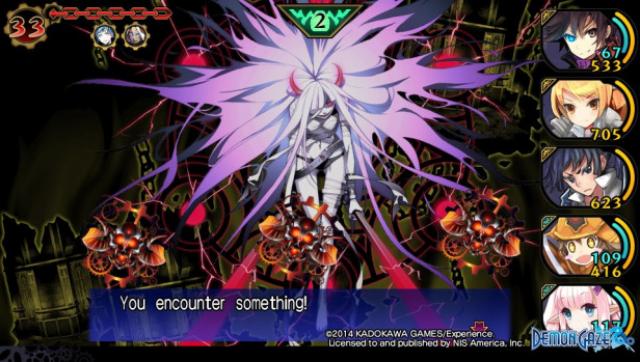 If you're a fan of first-person dungeon-crawlers then aside from the numerous titles I've already mentioned, there's plenty more to choose from as well. Take for example Demon Gaze and its sequel, which offer up an entry-level take on the genre that I had a lot of fun with. The same developer (Experience Inc) also worked on Stranger of Sword City and its expansion Revisited, which went to the complete opposite end of the spectrum with a high level of difficulty, while Ray Gigant was more story-focused (it may not have received the best critical reception, but its unique-perspective battle system received praise).
Elsewhere, there are things like MeiQ: Labyrinth of Death (a fairly dull take on the sub-genre), or you could look to import things like Labyrinth of Refrain: Coven of Dusk or Zanki Zero (although both have English versions available for PS4). In the interests of listing everything available here, there's also the gorgeous Child of Light, or you could pick up one of a number of Kemco games like Antiquia Lost, Asdivine Hearts, Dragon Sinker or Revenant Saga (sadly I would have to say that none of them are remotely worth it). If you're an importer, you could also try out things like Exstetra, Great Edo Blacksmith, or Hero Must Die, but they all rely on a moderate Japanese knowledge to fully enjoy.
Backwards-Compatible PSP Games
As the first handheld truly capable of delivering console-quality gaming on the go, the PSP was embraced by a variety of companies, none more so than Square-Enix, whose flagship Final Fantasy franchise found a perfect home on the machine.
This included remakes of all the early games in the series, whether it be Final Fantasy Anniversary Edition and Final Fantasy II Anniversary Edition which featured a variety of smart improvements to the decades-old genre trailblazers, or a full 3D remake of Final Fantasy III, which marked the first time we received it on western shores. Best of all was Final Fantasy IV: The Complete Collection, which bundled the base game with the later-released DLC, including The After Years, making it the ultimate compilation.
Sadly, Square's Star Ocean and Valkyrie Profile remakes didn't make it to PSN and Dragon Quest never landed on the platform. Thankfully, other developers profited from this, including Atlus, which saw big successes with its Persona franchise. If you were hooked by Persona 4 Golden then there's plenty to enjoy through backwards-compatibility on Vita – Persona 3 Portable is a trimmed down version of the breakthrough hit, while Revelations: Persona updates the original dungeon-crawler for modern audiences. There's also Persona 2: Innocent Sin, which is one half of a story with Eternal Punishment that was released as a PS1 classic, albeit only in North America.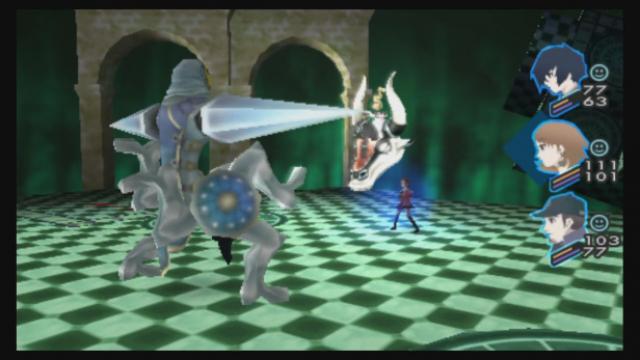 Atlus was also a localization force during the seventh gen, releasing many other companies' titles on western shores. Among these is Hexyz Force, a severely under-rated game by historic Japanese developer Sting (its Dept Heaven games were also released in the west, but have sadly been delisted from the North American store, although luckily Growlanser: Wayfarer of Time is still there). There's also the traditional dungeon-crawler Class of Heroes from Acquire (amusingly its sequel Class of Heroes 2 was also localized but by a completely different company who promised Class of Heroes 3 many years ago, but that seems stuck in localization hell).
Other localization houses were extremely active on PSP. For example NIS America brought across a number of games and, although some of these were of questionable quality (such as Blade Dancer: Lineage of Light and Dragoneer's Aria), they did find some hits with things like Mana Khemia: Student Alliance, a port of a well-received PS2 entry in the Atelier franchise. XSEED Games also released Lunar: Silver Star Harmony, a remake of a SEGA-CD RPG, while its solid translation of Unchained Blades masked an otherwise mediocre dungeon-crawling experience.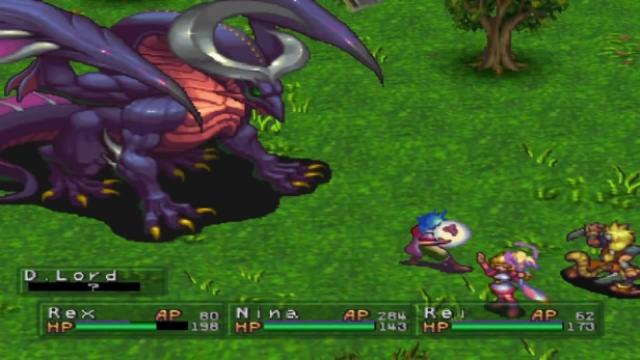 Elsewhere, the PSP port of Breath of Fire III provided a solid handheld way to play the classic JRPG, while Elminage Original offers an updated version of the classic PS2-era DRPG. If you're looking for something a bit more goofy you could try out Ape Quest, a bizarre turn-based take on the classic 3D platformer series, while Kemco was also present on the PSP with End of Serenity and Mystic Chronicle.
Backwards-Compatible PS1 Games
The original PlayStation was undoubtedly the place to be if you enjoyed RPGs in the late 90s and thankfully many of these have made it to PSN, ensuring the Vita is a fantastic place to relive these classics.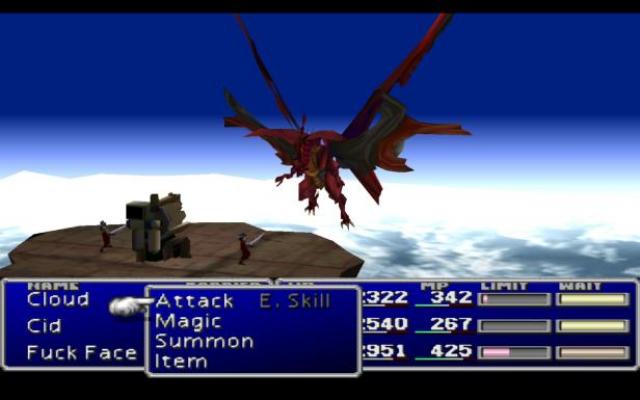 Arguably the turning point for the JRPG genre towards mainstream acceptance came from Squaresoft's seminal Final Fantasy VII – one of the most expensive games ever made at the time of its release and the series' first foray into the third dimension. Its mix of engrossing storytelling, a fascinatingly realised world, a sublime soundtrack, and jaw-dropping graphics for its time have ensured this has stood the test of time – and it plays better than ever on Vita.
Square followed it up with two more PS1 entries – Final Fantasy VIII and Final Fantasy IX, which received similarly positive receptions (VIII is my all-time favourite, so it's fantastic to have that up on PSN). Interestingly Square also ported some of its older titles to Sony's console too – Final Fantasy VI is widely seen as the best of the 2D entries, while V is an interesting experiment with its limitless jobs system. You can also grab the first two entries in Final Fantasy Origins (if you want to see them in their original format), meaning it's possible to play every single mainline entry from I to X on Vita!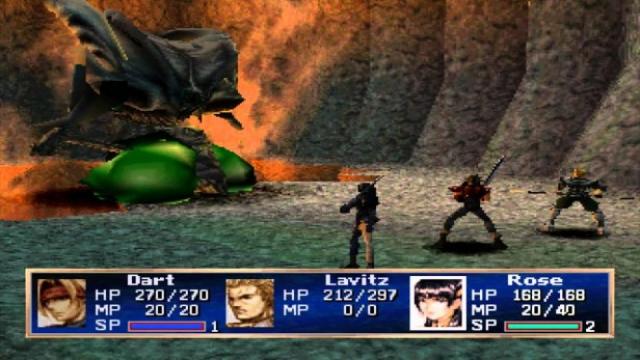 Of course, Square graced PS1 with its other series too, including things like Chrono Cross, a sequel to the cult classic Chrono Trigger (which was later ported to the console and added to PSN). It involved a twisting time-travel storyline that impressed fans. The mech-focused Xenogears also proved to be a hit (despite its ambitious storyline, which had to be rushed into the final product), as did Parasite Eve and Vagrant Story, both of which provided interesting twists on the classic formula.
The runaway success of Final Fantasy VII did lead to a sea of imitators, the most noteworthy of which is Legend of Dragoon from Sony itself. It was a similarly high-budget production featuring characters capable of transforming into 'dragoons'. The physical release is incredibly scarce these days, which makes the PSN version a convenient way to play it. Sony also birthed the Wild ARMs series and both the original game and its sequel, Wild ARMs 2, are available on Vita where they'll definitely scratch that turn-based RPG itch.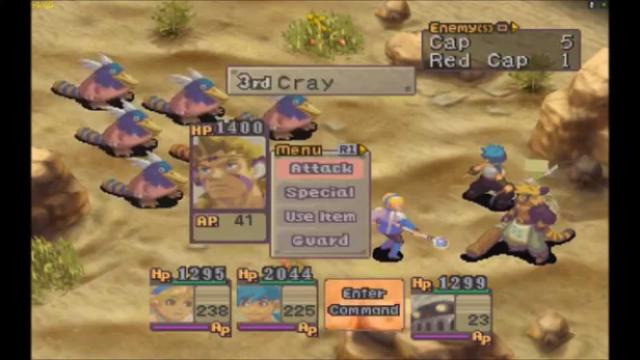 In fact, the PS1 proved to be a birthing ground for a number of franchises that would go on to see continued success over the years. Take for example Grandia, which is being revived this year with ports for PC and Switch (or you can play it now on Vita). Similarly, Konami threw its hat in the ring with the sweeping Suikoden and its sequel Suikoden II, both of which are regularly seen as being among the best in the genre thanks to their epic stories and 108 recruitable characters (allowing some fantastic party customisation).
That doesn't mean the PS1 didn't get established franchises, though. Capcom's Breath of Fire IV ended up being one of the best-selling in the series (and is grossly overlooked), rounding out a fantastic selection of backwards-compatible games available (despite some obvious omissions like Jade Cocoon, Legend of Legaia and SaGa Frontier).
Conclusion
If you enjoy turn-based RPGs, you owe it to yourself to own a Vita. Outside of emulation, it's the only handheld where you can play dozens of classic entries in the genre, ranging from Chrono Trigger to Final Fantasy VII to Persona 4 and Wild ARMs, all in the palm of your hand and on the go. That convenience of having them all in one place has been key for me in my love for the machine and is one of the many reasons I still use mine extensively to this day.
That's not to say Vita doesn't have an impressive selection of RPGs of its own though. Things like the Atelier Arland titles, Digimon Story duology, and Trails of Cold Steel games are fantastic experiences that feel perfect for portable play. Throw in a nice variety of first-person dungeon-crawlers like Demon Gaze, Dungeon Travelers and Mary Skelter that can be chipped away at on the go and the library is well rounded out.
I've always been an advocate for the Vita's strength as an all-in-one portable PlayStation and that's no more evident than in the RPG genre. If you enjoy these types of games, you'll enjoy the console, and I've no doubt mine will keep me occupied for many years to come.
More Articles