A Look at How Well the Vita Works as a Portable PS3 - Article
Adam Cartwright
, posted on 21 October 2018
/ 10,466 Views
This is the fifth entry in a series of articles where I look at the Vita's success in providing a portable version of classic consoles. I'll look at what games are available on the handheld from the chosen platform (including PS1 & PSP versions through backwards compatibility), as well as what titles are missing that were re-released on other platforms or that were never updated beyond the original hardware. I'll be including straight ports of titles and emulated versions, as well as sequels to popular series and, in some cases, spiritual successors.
As the Vita provides a brilliant portable legacy experience for Sony's other two home consoles (PS1 and PS2), I decided to focus this article on the next in line – the PlayStation 3. Unlike its predecessors, the PS3 far outpaces Vita in terms of power, on top of being built on an extremely unique architecture which meant porting between the two wasn't as straightforward as it could have been. Still, thanks to engine compatibility and some brilliant efforts from developers, the two consoles shared numerous pieces of software and, where this wasn't possible, others sought to provide bespoke experiences instead. Altogether this means that the Vita does a pretty good job at providing a portable PS3 experience.
Vita-Native Games
During the PS3 era Sony doubled-down on its first-party studios, creating an enviable network of developers (known as 'Worldwide Studios') that crafted a spree of classic franchises, many of which still have relevance in gaming today. While their explosive output wasn't quite as prominent on Vita, the handheld still received a number of bespoke entries in these series while getting the odd port for good measure.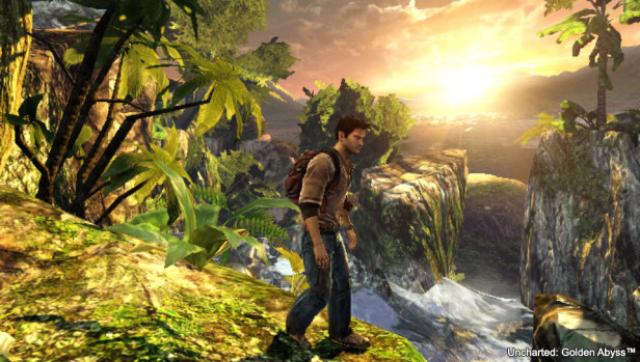 No franchise better exemplifies Sony's output on PS3 than Uncharted – the treasure-hunting action-adventure series starring Nathan Drake that became the poster child of the console. While the mainline entries stuck to home consoles, Vita got its own version in Uncharted: Golden Abyss. This entry followed a younger Drake attempting to find the lost city of Quiriva. It received a positive critical reception and compared favorably to the rest of the games, with many saying it was better than the first entry.
While it wasn't born on the PS3, Killzone was a franchise that received significantly more investment on the console to plug the AAA FPS gap in Sony's lineup. Again, Vita likely couldn't handle the mainline entries but it did receive its own release, entitled Killzone: Mercenary. It stands tall as the most technically impressive game on the handheld – plus, it's actually a really fun time to boot.
Sony also commissioned Insomniac Games (of Ratchet & Clank fame) to work on the Resistance series of FPS titles during the PS3 era, and although it now seems dormant, the Vita received the latest entry, Resistance: Burning Skies. Sadly it wasn't quite as enjoyable as Killzone (both also have backwards-compatible PSP entries in Killzone: Liberation and Resistance: Retribution, which shift up the genres but remain worth checking out).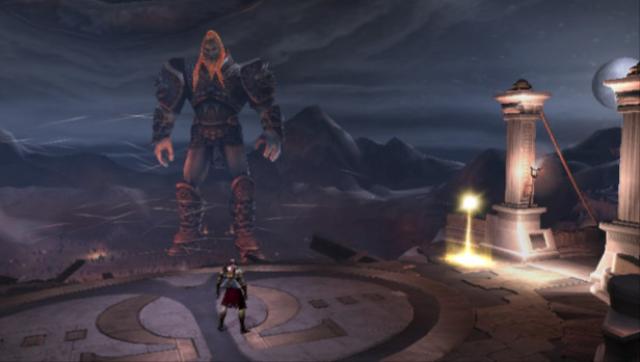 God of War was another big franchise that carried over from the PS2 to PS3 (culminating in a stellar third chapter) and although Vita didn't receive its own entry, it did have access to the entire franchise up until that point – through the PSP entries God of War: Chains of Olympus and God of War: Ghost of Sparta, as well as the Vita-native God of War Collection. The latter was a HD port of the two PS2 entries and was the first of its kind of PS3 – a way around the home console's lack of backwards-compatibility by sprucing up the titles and re-selling them to a new audience.
It was a strategy Sony used over and over throughout the later years of the PS3's life and thankfully was something that continued on to Vita. Classic PS3 trilogies were given a new lease of life on the handheld, including the Jak & Daxter Collection, Ratchet & Clank Collection and Sly Cooper Collection – all of which were very well-received 3D platformers that made brilliant additions to Vita's library. Third parties got it in the action too, with things like Final Fantasy X/X2 Collection and Metal Gear Solid Collection. Sly Cooper also spawned a sequel in Sly Cooper: Thieves in Time, which continued the stealthy raccoon's adventures and remains one of the console's most under-rated games.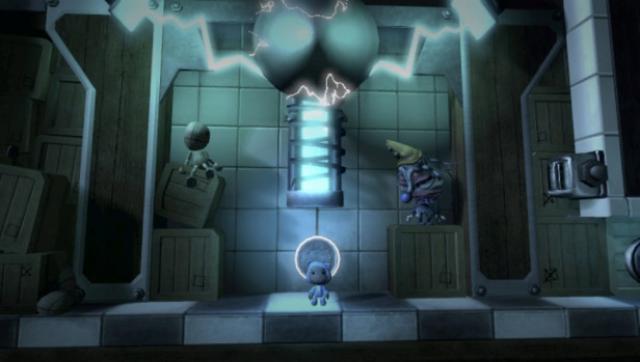 Perhaps buoyed by the success of these mascot-platformer revivals, Sony also sought to bolster the ranks of child-friendly games on Vita. One initiative Sony had heavily pushed was 'Play, Create, Share', which focused on user-generated content, anchored by LittleBigPlanet. Vita received its own bespoke (brilliant) entry, as well as a backwards-compatible PSP version. Also in this line of games was Modnation Racers. Again, Vita received its own entry (Modnation Racers: Road Trip, which I loved), as well as a PSP release, which served as a near full port of the PS3 game. Aside from these, Sony also arranged for Disney Infinity 2.0 and Epic Mickey 2 to be ported to Vita, suggesting a big desire to make it a child-friendly piece of hardware.
In previous generations, Sony had been a somewhat major publisher of licensed sports titles, but by the time Vita launched this had diminished down to just the MLB: The Show series, of which Vita received 4 entries from 2012 to 2015. These were all feature-complete ports of their PS3 counterparts and they received more effort than the other sports titles on Vita. EA's FIFA entries was re-skinned every year after the original FIFA Football (which itself was a port of FIFA 11 from PS3), for example, while Madden NFL '13 was a totally bespoke entry with lots of missing features. Others, such as Rugby '15, were a complete disaster across all platforms, so at least Vita didn't lose out in that regard!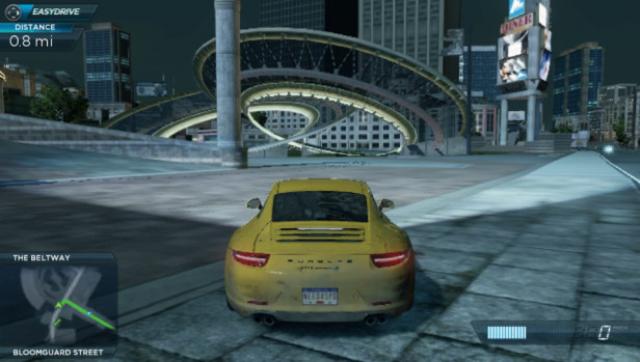 Aside from traditional pitch-based sports games, the Vita also received a selection of licensed driving titles just as PS3 had, the majority of which were developed by Milestone such as MotoGP, MXGP, and WRC. Another notable game was F1 2011 from Codemasters, which sadly isn't as feature-rich as Milestone's titles, being based on the 3DS original. In fact the Vita made quite a home for racing games, just as the PS3 had. It received a port of Need for Speed: Most Wanted that brilliantly translated the home console experience to a handheld (Vita also has access to backwards-compatible entries, including Need for Speed Carbon: Own the City and Need for Speed: ProStreet, which are chopped-down versions of their PS3 counterparts), as well as Ridge Racer, which is based almost entirely on the engine and tracks from Ridge Racer 7 on PS3 but without the brilliant career mode (this makes it hugely disappointing, but still a good time. You can also get the PSP version, which has largely the same mechanics, through PSN).
Another genre which found a home on both PS3 and Vita was a fighting genre, which was somewhat of a holdover from its predecessors. Among notable titles were Dead or Alive 5 (the first appearance on Sony consoles in years), Mortal Kombat (alongside the studio's subsequent effort, Injustice: Gods Among Us), Street Fighter x Tekken (which received a much more feature-complete release on the handheld), and Ultimate Marvel vs. Capcom 3. New franchises were also born – Sony tried it hand with PlayStation All-Stars Battle Royale, while Arc System Works provided a variety of beautiful 2D fighters such as Arcana Heart and Blazblue.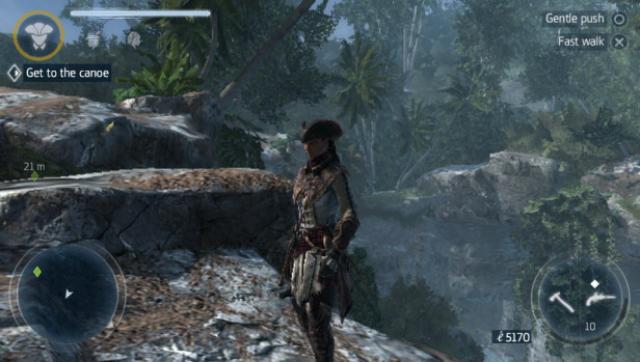 Aside from Sony's own output, the PS3's life was defined by western third parties bringing multi-million selling blockbusters to the console, such as Assassin's Creed from Ubisoft and Call of Duty from Activision. Sony attempted a similar strategy during the first year of the Vita's life by ensuring exclusive entries for both franchises – Assassin's Creed III: Liberation and Call of Duty: Black Ops Declassified - although they were much less successful due to questionable quality (Assassin's Creed was fairly enjoyable if somewhat chopped back, but Call of Duty was a gigantic mess). Both series also received PSP entries, entitled Assassin's Creed: Bloodlines and Call of Duty: Roads to Victory.
Other western games that helped fill out the PS3's library which made their way over to Vita included full ports of Amazing Spider-Man, Borderlands 2, and The Walking Dead (all three had performance issues on the handheld but were otherwise brilliant ways to play the games). Other series received bespoke entries and these included Batman: Arkham Origins Blackgate, which was a side-scrolling Metroidvania take on the superhero series, while various LEGO games were stripped-down ports built specifically for 3DS and Vita and were generally pretty fun. There's also a rather fantastic Sonic racing game in Sonic & All-Stars Racing Transformed. This manages to be probably the best kart-racer on the platform.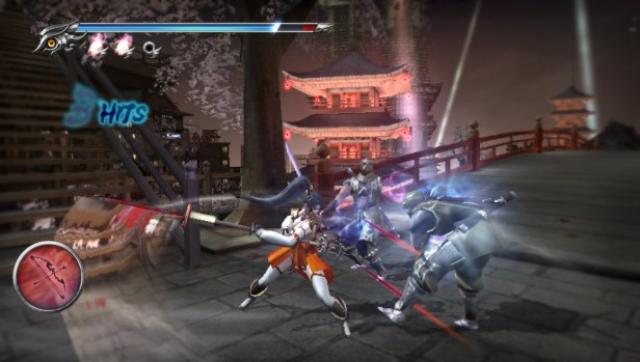 Japanese third parties were arguably even bigger across both Sony's home console and handheld due to the company's history in the region, alongside ease of porting between the two. Publishers like Koei-Tecmo released numerous entries in their Dynasty Warriors, Samurai Warriors and Warriors Orochi franchises, alongside Ninja Gaiden Sigma and its sequel, which provided some brilliant action-heavy gameplay on a portable. Its subsidiary, Gust, worked heavily across both platforms too, bringing multiple Atelier games as well as the bonkers but enjoyable 4th-dimension RPG Ar nosurge Plus. Meanwhile Capcom worked with Sony to bring Resident Evil Revelations 2.
Other niche series flourished on both platforms – things like Disgaea from Nippon Ichi provided some brilliant strategy-RPG gameplay, while Hyperdimension Neptunia from Compile Heart delivered tonnes of ports and spin-offs to keep fans happy. The Tales of series has long flourished on Sony home consoles, while Vita got its own bespoke entry entitled Tales of Hearts R (which was great!). Interestingly the trope-laden rail shooter Gal*Gun (originally an Xbox 360 exclusive that was ported to PS3) received a sequel on Vita entitled Gal*Gun: Double Peace, which was even more outrageous than the first but managed to find its way west thanks to PQube.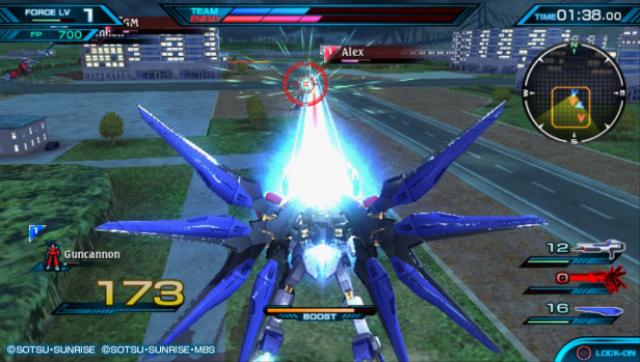 Anime games were also a mainstay on Vita just as they were on PS3, thanks to Bandai-Namco. They were led by Gundam, which has been Bandai-Namco's tentpole franchise for years. Vita received ports of the Gundam Breaker titles, which flourished on the handheld thanks to their grind-heavy nature, as well as its own bespoke Extreme Vs. title, Mobile Suit Gundam: Extreme Vs. Force, which disappointed long-time fans but was something I really loved. Both consoles received the Artdink-developed Dragon Ball Z: Battle of Z, as well as multiple One Piece games including One Piece: Pirate Warriors 3 and One Piece: Unlimited World Red.
It's worth mentioning some digital titles too. For example, thatgamecompany's first two defining titles Flow and Flower were ported to Vita, providing some relaxing gameplay to take on the go with you. There's also Super Stardust Delta – a portable take on Housemarque's classic twin-stick shooter that's tonnes of fun to play, or you could also consider that Super Stardust Portable is available through PSP backwards-compatibility and provides a near full port of Super Stardust HD. Oddly, you can buy a physical version of Dungeon Hunter Alliance (which was digital-only on PS3), while the physics-based puzzlers Joe Danger and Joe Danger 2 are available on both consoles.
As a final note, Atlus' classic PS3 puzzle-adventure Catherine has been announced for release on Vita and although a western release has been confirmed, platforms have not, leading to some uncertainty as to whether it'll be available on Sony's handheld. Still, at the very least it'll be releasing in Japan and provides yet another well-received PS3 title on the Vita.
Backwards-Compatible PSP Games
Thanks to the timing of its release (the PSP was available from 2004, PS3 from 2006), many developers made the most of Sony's ecosystem by porting games between the two. The Vita in turn benefited from this through backwards-compatibility, expanding its library in brilliant ways.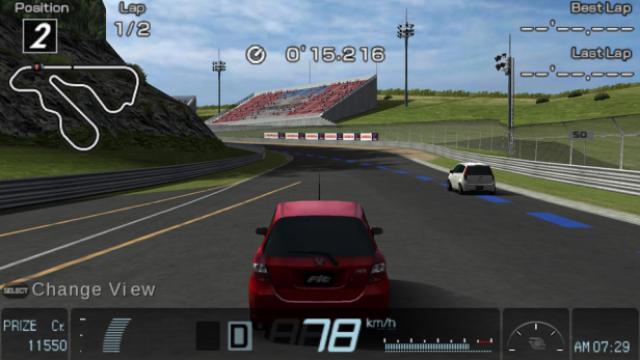 One major Sony franchise that managed to swerve the Vita altogether (undoubtedly helping to contribute to its commercial failure) was Gran Turismo. It thankfully received its own bespoke PSP entry that provided the same addictive car-collection sim-racing, but without the coveted career mode which made it a much tougher sell than expected (but still a surprisingly enjoyable time). The game is available on PSN through backwards compatibility and is regularly among the most downloaded PSP titles on Vita every month.
Indeed this wouldn't be the only PSP racing game based on a PS3 counterpart. Many were from Sony itself, including Motorstorm: Arctic Edge (a snow-themed spin-off to the popular PS3 launch title), as well as WipEout Pure and WipEout Pulse (both of which came to PS3 in the compilation title WipEout HD Fury). Other publishers tried their hand at this too – aside from the aforementioned Need for Speed games, Rockstar's Midnight Club LA Remix and Disney's Split/Second Velocity both received extremely competent PSP ports which are backwards-compatible with Vita.
Western publishers seemed bigger on PSP in general compared to Vita and often down-ported their home console games to the handheld with varying degrees of success. Among these is Dante's Inferno, a sometimes-impressive sometimes-disappointing conversion of the hack 'n' slash epic; Army of Two: The 40th Day, a twin-stick shooter interpretation of EA's co-operative TPS; Ghostbusters, a surprisingly competent version of the adventure game based on the beloved films; and Il-2 Sturmikov, a WWII flight sim. Sports titles were more prominent too, with many of the NBA 2K games available on PSP and by extension Vita through backwards-compatibility.
By far the biggest western franchise that was conspicuously absent from Vita was Grand Theft Auto, Rockstar's epic open-world crime sim. Two backwards-compatible PSP entries managed to capture the same spirit though – the first was a prequel to the third game entitled Grand Theft Auto: Liberty City Stories, while the second (even better) entry was Grand Theft Auto: Vice City Stories, meaning that you could at least get your fill even without a Vita-native game.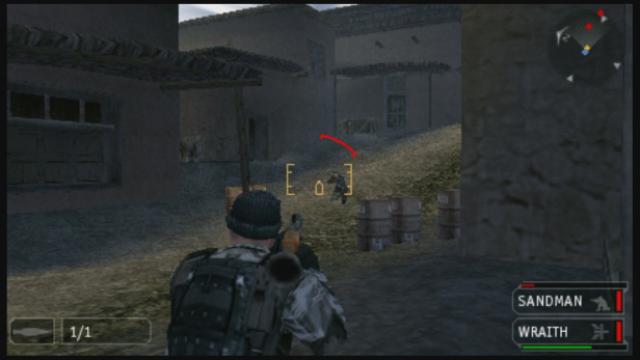 Sony itself had more of its studios working on PSP too, creating spin-offs to successful home console franchises. Among these was Eye of Judgment: Legends, a unique take on their augmented-reality card-battler; the SOCOM: Fireteam Bravo games, which crafted their own niche away from the disappointing direction the series went in with the fourth entry; and two Untold Legends titles, which provided a brilliant dose of portable hacking and slashing. Everybody's Golf was another series that received multiple PSP entries that managed to fully match up to their PS3 counterpart.
Sony also worked to condense its Level-5 developed JRPG franchise White Knight Chronicles onto PSP as White Knight Chronicles: Origins, a somewhat grindy but otherwise faithful take on the source material. Other publishers tried their hand at this too – most notably SEGA, who birthed Valkyria Chronicles on the PS3 and then launched the sequel, Valkyria Chronicles II, on PSP. It can be played on Vita through backwards-compatibility.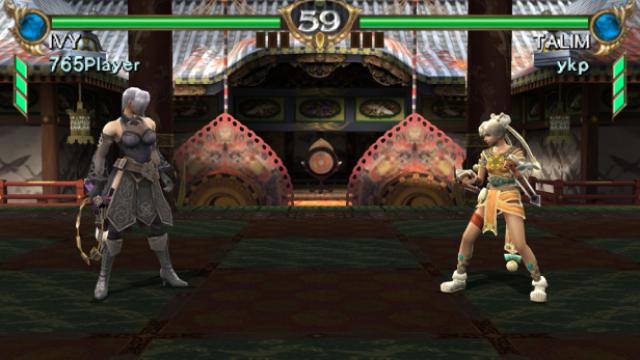 In Japanese development, fighting games were continuing to flourish with things like SoulCalibur: Broken Destiny and Tekken 6 providing brilliant approximations of their home console counterparts, the former being a portable translation of the mechanics from SoulCalibur IV with unique characters and modes, and the latter being a near full port of the PS3 game. Publisher Bandai-Namco would also bring Naruto Shippuden: Ultimate Ninja Impact to the PSP, which was a musou-esque take on the PS3's fighting games, but it received a somewhat muted reception.
Speaking of fighting games, 2K brought multiple wrestling titles to PSP, including WWE All-Stars (currently the only PSP WWE title still available on PSN), while EA would bring its boxing sim Fight Night Round 3, both of which remain the only genre entries of their type available on Vita (other publishers sadly failed to step up to fill these gaps in the market).
As a final point, the PS3 has access to a number of 'PS2 Classics', which are merely emulated versions of titles from Sony's previous console. While the company wasn't able to repeat this for Vita, a few of those games are available through PSP backwards-compatibility. Among these are Persona 3 (one of the best-reviewed games on the platform); various Warriors releases from Koei-Tecmo, including Warriors Orochi and Warriors Orochi 2; and numerous Disney titles, including Cars, G-Force, Monsters Inc., and Toy Story 3.
Backwards-Compatible PS1 Games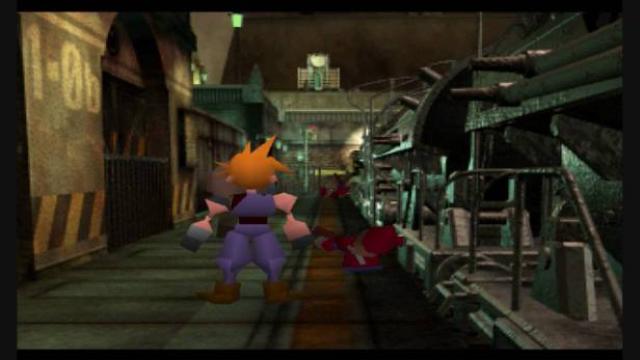 The biggest thing to note in this section is that the Vita has access to nearly all of the 'PS1 Classics' games that were made available for PS3 & PSP, making it a fantastic way to revisit these legendary games in a portable format (although, amusingly, not quite as good as the PSP itself, thanks to some glaring omissions in certain regions). There are too many to list here but they include everything from Final Fantasy VII to Metal Gear Solid to Spyro the Dragon to Tomb Raider.
Conclusion
In many ways the Vita carried on the mantra started by PSP in relation to PS3 games, where some titles like Dante's Inferno and Tekken 6 were chopped back in various ways to fit onto the console, while other franchises instead got bespoke entries like Gran Turismo or SOCOM: Fireteam Bravo. Obviously Vita has a huge power advantage over Sony's last-gen handheld, meaning that these experiences come closer to their source material than ever – things like Need for Speed: Most Wanted show that the full PS3 experience is possible, while others like Killzone: Mercenary offer possibly an even better package than the ones offered on home consoles at the time.
In terms of what was offered there's an impressive selection too. Many of the PS3's flagship series like LittleBigPlanet and Uncharted received some kind of representation, while most of its biggest franchises are available in one form or another, from Assassin's Creed to Call of Duty. Of course there are some glaring omissions – there's no Battlefield, Elder Scrolls or The Last of Us, and many of the handheld experiences that are offered differ from those on Sony's home console, meaning it certainly can't be seen as a replacement.
Still, I find it incredible what is on offer here. Sony may have advertised Vita as 'console quality on the go', which irritated many buyers due to games with reduced framerates and graphical elements being released, but looking beyond this the selection of actual console titles which are available is just phenomenal, particularly when you factor in backwards-compatible games too. The PS3 might not be remembered as Sony's finest hour in gaming but it was still home to a tonne of fantastic software, and Vita is undoubtedly the best way to get that same feeling on the go.
More Articles