How Fans Helped Shape the Vita's Library with Fan Campaigns - Article
Adam Cartwright
, posted on 30 September 2017
/ 3,289 Views
Despite its status as a sales disappointment and fairly niche handheld console, the Vita has still managed to receive an outstanding line-up of games – in both quantity and quality – worldwide. This includes titles from a variety of genres ranging from its most common games (RPG's and visual novels) to things that were previously fairly rare on handhelds (first person shooters), meaning that despite the initial impression it gives off, the Vita really can be an enticing device for anyone.
In spite of this, fan desire for even more titles has always been there and that has led to the birth of a number of fan campaigns to bring more content to the handheld. It hasn't always been successful, but the Vita's library has still expanded substantially thanks to such grassroots movements, and it's these campaigns that I want to examine in this article – what were they aiming to get? Were they successful? And did it result in further support?
#buildingthelist – The Birth of Fan Campaigns & Gio Corsi
One of the earliest fan campaigns I recall for the Vita actually ended up being one of its most successful, namely the campaign to get Borderlands 2 on the handheld. It initially spawned from comments made by Randy Pitchford, CEO of Gearbox Software, who stated on numerous occasions that he would love for it to happen as the Vita is a "really neat piece of hardware".
Fans ran with this comment and soon after a movement was organized on Reddit in early 2013 to e-mail and Tweet both 2K and PlayStation to let them know just how many people were interested. Not only did it work, but it was quickly revealed in 2013 that Borderlands was coming to the handheld. It also led to the formation of 'Third Party Productions', an internal Sony team that worked with third parties to bring content to Sony consoles. The team was headed by Gio Corsi, who gathered suggestions of games that fans wanted on PS3, PS4, and the Vita through the hashtag '#buildingthelist'.
Borderlands itself appeared in the summer of 2014 alongside the new Vita slim hardware and although fans had gripes about its performance, it remained one of the most ambitious titles on the handheld and still managed to satisfy a lot of people. It was the further support from Third Party Productions for the Vita that was most noticeable, however, as the effect of the fan campaign's success was almost immediate.
At PSX 2014, Gio announced that multiple titles coming to Vita, ranging from Darkest Dungeon to Suikoden and, most notably, a port of Resident Evil Revelations 2 was handled by the team in 2015. The team also took over the long-delayed port of The Banner Saga (fans stepped in to help save it too), but sadly the plug was eventually pulled on it, citing difficulties with the engine. In spite of this, Third Party Productions continue to bring content to the handheld (most recently a port of SNK's Samurai Showdown V Special), cementing this as one of the most successful ways that fans helped shape the future of Vita content (although it didn't hurt that Gio was such a massive fan too!).
#JRPG Vita & Shahid Ahmed

In the early years of the Vita's life, Shahid Ahmad was a very strong social media presence for the handheld. Part of Sony's 'Strategic Content' team, which helped bring games such as Football Manager Classic 2014 and Hotline Miami to the console, he started an initiative on Twitter in the summer of 2014 entitled '#JRPGVita'. It encouraged users to Tweet their most wanted JRPG localizations on Vita, which he would then endeavor to convince publishers to bring to the west.
An uploaded word cloud later that year showed a number of key titles, including Final Fantasy Type-0, Tales of Hearts R, and Valkyria Chronicles III – an interesting selection, perhaps demonstrating that the Vita hadn't quite flourished into the JRPG machine it became in later life, as two of the major suggestions were PSP games, but there were enough realistic suggestions to allow Shahid to make progress.

And it worked. In 2014 Tales of Hearts R was announced as coming to the west on Vita and
Thanks to your amazing response to the #jrpgvita poll last year, Tales of Hearts R, the most wanted JRPG will come to the West on PS Vita.

— Shahid Kamal Ahmad (@shahidkamal) April 22, 2014
. Fans, with a little help from an industry insider, had demonstrated sufficient demand for a title that would otherwise have not come to the west, which was a great result for gamers.
Sadly the campaign petered out from there as documented by Kotaku. Shahid initially claimed that Final Fantasy Type-0 coming to the west was also a result of his work, before it was revealed that the game was actually for PS4 and Xbox One and no Vita version was planned. Nothing has really happened since then and although it's possible some behind-the-scenes things occurred as a result of the campaign, it seems unlikely, as Shahid is the type of guy who would want to publically take credit for them (and he's now working on VR, making it even more unlikely).
Still, getting one great JRPG to the west was success enough and a great example of what a dedicated fanbase of Vita gamers – alongside a really driven insider – were capable of.
#VoteVita & 2BFLiam

While #JRPGVita had been a grassroots campaign started by someone who worked for Sony, #VoteVita was a very different case of a fan starting a movement to get specific titles released on the handheld. That fan was 2BFLiam (now RSSLiam on Twitter), a popular Twitch Streamer and YouTuber who happened to be a particularly big fan of handheld.
He initially asked for feedback from fans, then organized a survey for Vita owners to fill in asking whether they would buy certain titles – Adventures of Mana, Freedom Planet, Gal Gunvolt, and Yakuza 0 App - all of which were chosen because there was a realistic chance of them coming to the handheld, something he had established by speaking to the companies involved. The survey was shared across NeoGAF, Reddit, and Twitter, and eventually received nearly 5,000 responses, which were sorted by Liam and broken down into handy charts.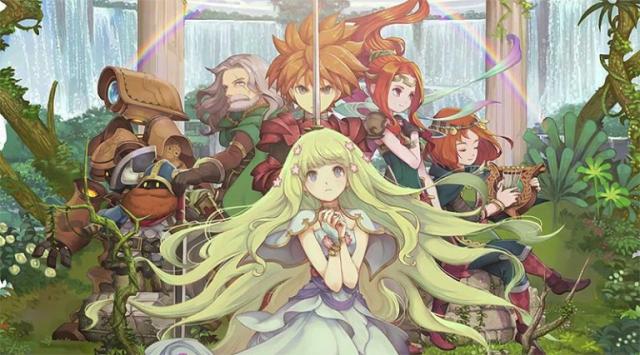 The big winner from the campaign was Adventures of Mana, which received an overwhelmingly positive response and – in a surprising turn of events – the title was very quickly released on PSN in June of 2016. This marked a very happy victory as the game was originally only planned for release on Android and iOS. The fact the translation was already done for these versions likely led to the quick turnaround, but it was fan enthusiasm and Liam's involvement that ultimately led to the game being released on the Vita at all.
Unfortunately, as with #JRPGVita, it didn't seem to lead to anything else directly. The remaining games have managed to elude the handheld so far (and in an amusing turn of events, Galaxy Trail announced Freedom Planet would be coming to PS4 but ignored a Vita version). Still, getting Adventures of Mana was more than could reasonably be expected from a purely fan-driven project, and I have a feeling it had a hand in Square-Enix announcing Secret of Mana for Vita for a release in early 2018.
Operation Decode – Digimon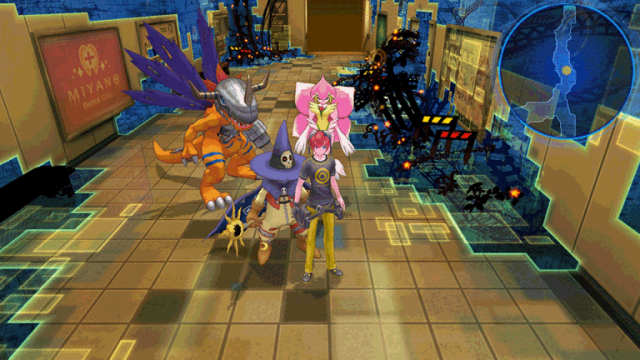 If there's a common theme amongst fan campaigns on Vita, it's that many of them target niche Japanese games for western release. Operation Decode targeted the Digimon franchise, which had been absent from EU/NA for years, specifically the PSP/3DS title Digimon World Re:Digitize, although it quickly expanded to including the Vita-developed Digimon Story: Cyber Sleuth, which released in Japan in 2015. A petition garnered over 65,000 signatures – a staggering amount for a game-related movement.
Despite the former game never releasing (presumably due to it being on the long-dead PSP and 3DS, which limited the chances of a HD port), Cyber Sleuth was confirmed for western release in July of 2015 alongside a PS4 up-port, likely due to the huge amount of responses on the petition. It seemingly sold very well once it released too, as it topped the PSN charts on Vita as a digital-only release and sold out of its initial shipment on PS4 in Europe.
And it led to some long term support too. Despite Digimon World: Next Order being skipped on Vita in favor of PS4 after a PR farce, a Cyber Sleuth sequel was confirmed as coming to the west in 2018 and included a Vita SKU this time around, likely thanks to the solid sales of its direct predecessor.
Suikoden Revival Movement
As with Digimon, Suikoden is another franchise with a passionate fanbase that worked hard to prevent the series from being abandoned (in this case it had actually been abandoned worldwide, not merely in the west). A fan campaign called the 'Suikoden Revival Movement' was set up in 2012 and aimed to bring awareness back to the forgotten classic series. It quickly received mainstream gaming recognition, with sites like Destructoid and Kotaku chronicling their efforts.
The campaign hit its peak for Vita owners in 2013 when fans bombarded Konami's Facebook page, asking for digital re-releases of the first two games in the series. And it appeared to work. By the end of 2014 Gio Corsi announced that those games would be releasing as PS1 classics on PSN due to numerous requests as part of the aforementioned #buildingthelist movement. It was a great moment for fans of the franchise in general, but particularly Vita fans worldwide who were able to revisit arguably the most acclaimed entry in the series (Suikoden II).
Sharin no Kuni
While we'd had various visual novel localization companies promise Vita games in the past (I'm looking at you Sekai Project), none of them have ever really materialized and when Frontwing decided to bring their classic title Sharin no Kuni to the west through Kickstarter, unsurprisingly there was not even an option for a Vita port at all. The campaign fumbled, struggling to raise any funding and ended up being cancelled in July 2016.
In November of 2016 the project returned to Kickstarter and – after taking feedback from fans, which made a stark difference – a Vita version was offered as a stretch goal, alongside a Limited Run Games partnership for a physical release. This proved to be just the thing the campaign needed and it smashed its base funding target as well as both of its stretch goals, raising $188k by the end of December. The game has yet to release, but all signs are pointing towards it being nearly finished and looking like another successful grassroots movement for Vita content.
And as with Digimon, it may have led to some future support too. Frontwing recently expressed surprise at the support offered by the Vita community during the campaign and stated they are looking into bringing more of their titles westward in future – a great result that shows a little enthusiasm can go a long way.
Oceanhorn
When given the opportunity, it seems that Vita fans will respond en masse to queries about supporting the handheld. When FDG Entertainment, publisher of many high-effort mobile titles, asked users on Twitter whether they were interested in a port of their Legend of Zelda clone Oceanhorn, the response was outstanding. Nearly 4,500 people voted and 92% said they would buy a copy on Sony's handheld.
This was clearly what the publisher wanted to hear and at the end of the poll they Tweeted that a Vita release was happening, which was followed by an announcement that it would also be getting a physical release through Limited Run Games. The port was handled by Engine Software, the studio behind Terraria on the handheld as well as the console versions of Oceanhorn, and it apparently turned out pretty well - another great result for users of the console.
Other Campaigns – Attractio, Freedom Wars, & Kickstarter
Of course, the above are just a selection of the more prominent times fans were involved in bringing content to the Vita. There have been plenty of other instances aside from this. For example, despite being initially announced as a digital-only game in Europe, a large number of fans of Freedom Wars bombarded Sony's social media for a physical release, which was quickly arranged just a few short weeks after the initial announcement.
Similarly, a very small Twitter campaign for Attractio, a Portal-esque game, was successful in 2014, with fans letting the developers know that there was demand for a handheld version of the title, which ultimately ended up releasing in 2016.
In addition, Sharin no Kuni is far from the only Kickstarter to add Vita stretch goals due to mass fan requests. In recent memory both Battle Princess Madelyn and Dies Irae have either added or lowered stretch goals due to demand from fans for Vita versions. This is in addition to a sea of games from previous years like Bloodstained, Hyper Light Drifter, Mighty No. 9, and Shantae. The problem, sadly, is that no matter whether fans showed willing or not, some of these projects didn't end up happening due to the creators being unable to deliver on their promises, leaving a lingering sour taste for later Kickstarter projects.
Not every fan campaign is successful, either. When Nights of Azure from Koei-Tecmo was announced as coming to the west but skipping Vita, fans took to Twitter to voice their issues with this, but the company stuck by its decision to skip the handheld version (something they repeated for future Gust games too). Similarly a Reddit-mounted campaign to get handheld versions of high-profile games on the console was unsuccessful at the date of publication of this article, although rumor has it that it may have had a hand in getting Stardew Valley.
The Future
Invariably these fan-driven efforts will wind down as the console itself dies out, and I'd expect a lot of fan movement towards the latest flavor-of-the-month handheld – the Nintendo Switch. In spite of this, we're still seeing dedicated users trying to get new games on their favourite console, most recently in the form of a campaign driven by a freelance localizer trying to get the beloved visual novel The House in Fata Morgana to the west. If you're interested in supporting this effort check out @NickRoxNRX on Twitter. There's also an ongoing campaign to get Cursed Castilla onto the handheld.
Hey @abylight how many RT to release a #PSvita version of #CursedCastilla? pic.twitter.com/HTsBbgQ1U2

— Rasec (@Rasec_Rapper) September 28, 2017
Some of the older movements are continuing to give us new content too – a new Digimon title is scheduled for next year and Frontwing may be bringing more of their games to the west based on the feedback from Sharin no Kuni (they recently revealed Grisaia: Phantom Trigger 1 & 2 was getting a Vita release in Japan; a possible precursor to a western version).
Conclusion
Unlike anything I've really seen before, Vita fans really mobilized support behind the console and as such have ensured a stream of new content that wouldn't otherwise have happened, driven by their desire to play great games on a great handheld. It's certainly something that could have only really happened in this age of Facebook, Reddit, and Twitter, but it's a testament to the userbase that it achieved so much.
I have to wonder whether the majority of this came about as a result of Sony effectively ignoring the console from 2014 onwards. Rather than leaving fans feeling dejected and moving on to other places, it actually mobilized them to show their passion and get other publishers to step into the gap in the market and fill it with great smaller titles. As someone who appreciates consoles that offer a variety of different experiences, this has been absolutely key in keeping me engaged with the handheld.
More Articles