Mass Effect: Andromeda Launch Window Pushed to Early 2017 - News
Craig Snow
, posted on 10 May 2016
/ 3,704 Views
BioWare's General Manager, Aaryn Flynn, today revealed in a blog post on the official Mass Effect website that Mass Effect: Andromeda will launch early next year, rather than this year:
"As we've been playing the game at the studio recently, it's showing us that we're taking the game in the right direction. But we also know we need the right amount of time to make sure we deliver everything the game can be and should be – that's our commitment from all of us to all of you.
Because of that, Mass Effect: Andromeda will now ship in early 2017. We can't wait to show you how far we're all going to go. We'll see you at the EA PLAY press conference on June 12, with an update."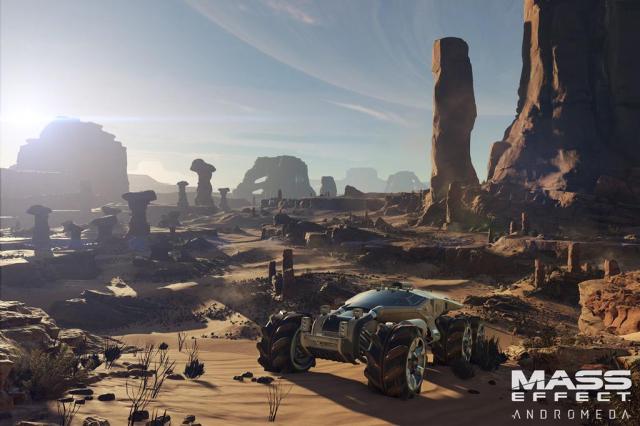 BioWare also revealed some new details regarding Mass Effect: Andromeda:
More Freedom: One of our biggest ambitions is to give players an unprecedented level of freedom for a Mass Effect experience –where you'll go, how you'll get there, and how you'll play.
New Uncharted Worlds: We're leaving the Milky Way behind and headed to Andromeda, where we'll meet new allies, confront new enemies, and explore fascinating new worlds.
The Next Great Mass Effect Experience: Mass Effect: Andromeda will be the first Mass Effect game for today's consoles and the first built on the Frostbite engine. We're pushing the technology to deliver visuals, story, and gameplay that have never been done in franchise history.
More Articles