Metal Gear Solid V: The Phantom Pain Tops Weekly Steam Sales Chart - News
Craig Snow
, posted on 31 August 2015
/ 5,035 Views
Metal Gear Solid V: The Phantom Pain has claimed the top spot on the weekly Steam sales chart, ahead of its official launch tomorrow.
It will no doubt be the first of many chart-topping performances for Kojima's final Metal Gear Solid title.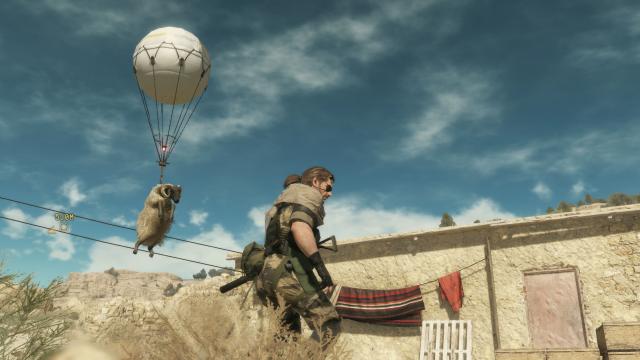 Counter-Strike: Global Offensive maintained its second position, while Rocket League retained third, thanks to brief promotional discounts for both titles (the latter received a Steam Controller promotion as well, which also helped the Steam Controller re-enter the chart this week).
Grand Theft Auto V also held onto its fourth place for a second week, while Ark: Survival Evolved slipped from first to fifth.
Here's the complete top 10 list:
Metal Gear Solid V: The Phantom Pain
Counter-Strike: Global Offensive
Rocket League
Grand Theft Auto V
Ark: Survival Evolved
Pillars of Eternity
H1Z1
Payday 2
Call of Duty: Black of Ops III
Steam Controller
More Articles