Gaming Growth & eSports - Article
Craig Snow
, posted on 16 October 2012
/ 2,476 Views
In recent years, online gaming has grown from a mildly popular idea with significant potential into an explosive industry, experiencing a popularity surge that seems to have no limit. This is due to a number of different factors. To begin with, there are simply more ways to play games competitively online these days, thanks to improved technology in computers and gaming consoles, as well as the introduction of interactive games on smart phones and tablets. Additionally, more and more online gambling is being legalized all over the world every year, which only makes the gaming industry more popular. Much of this could have been - and indeed was - predicted years ago. However, one aspect of Internet gaming growth that may be a bit more surprising to some people is the explosion of eSports popularity.

For those who are unfamiliar with the concept or definition of eSports, essentially it is the use of competitive Internet gaming environments for entertainment. Of course, the games themselves, and the gambling that surrounds them, are entertaining enough for the players involved. However, eSports brings the thrill of this gambling competition to spectator crowds by essentially broadcasting competitive events online for people to watch. Somewhat surprisingly for those unfamiliar with eSports, this is already an extremely popular form of entertainment, and some data even suggests more people are watching eSports than some of the most popular real life sporting events!

One great example of an online gaming industry that illustrates the growth in popularity of eSports is the poker industry. Sites like partypoker have been popular with players for years now - but so have real life poker events broadcasted on ESPN and other television networks around the world. When you consider this, it is almost a natural next step that online poker become available for viewing entertainment, and indeed that is what has happened. As the U.S. takes steps toward legalizing online gambling, it seems the growth in this industry will only continue in years to come.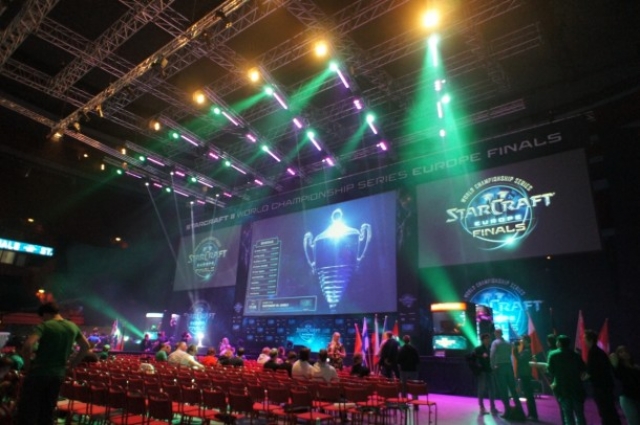 However, the growth of eSports is not limited to casino games alone. In fact, many interactive games with online communities, such as Diablo III or StarCraft II, are some of the most popular eSports platforms, as they provide thrilling entertainment, and can also be gambled on. Games like these illustrate the wide variety and expansive potential in eSports, which has actually in turn led to new games being developed specifically to please eSports crowds. With all of these factors considered, it is difficult to put a limit on how high this budding industry may rise.

This is a sponsored guest editorial
More Articles
There are no comments to display.