Top 6 Games of March - Article
Craig Snow
, posted on 27 February 2013
/ 3,285 Views
March is pretty packed as far as game releases go, with over 40 retail games alone expected, many of which are looking to be quality titles. It was so tough to narrow things down to just five games that we're actually listing the top 6 most anticipated, most high quality games of the month. Hopefully none of these end up getting delayed, unlike last month's cream of the crop, Rayman Legends.
Tomb Raider
Release date: 5th March
Platform(s): PS3, X360, PC




Tomb Raider has seen a plethora of sequels, spin-offs, and even a reboot or two, but it may well be that Square Enix have hit the mark on their umpteenth attempt at making Tomb Raider relevant again. Previews for the game have been remarkably mixed over the last year or so, but early reviews suggest that the team at Cyrstal Dynamics managed to iron out the flaws in time for release.

SimCity
Release date: 5th March
Platform(s): PC


Would you believe it's been 10 years since the last mainline SimCity game? Yep, ten freaking years. In gaming years that's an age, doubly so for such a hugely popular series as this. SimCity is back, and it looks fantastic, even if EA are doing their best to put everyone off buying it.

Read the preview


God of War: Ascension
Release date: 12th March
Platforms: PS3




God of War: Ascension offers more of the same - that same sense of incredibly brutal and deliriously gory adventure, with a new and interesting multiplayer experience thrown on the top. This mix of evolution and revolution is exactly what you want in a sequel to a long-running series. Hopefully the finished game will be as gratuitously fun as the demo.

Read the preview



Lego City Undercover
Release date: 18th March
Platform(s): Wii U




The traditional post-launch drought Wii U fans are currently experiencing is about to be lifted, at least for a short while, with the release of Lego City Undercover in March. This adorable mash-up of Lego and Grand Theft Auto is full of glorious potential; trailer and previews point to an incredibly fun and varied experience. But it's also the wild card entry for the month; it could be the best Lego game ever made - the potential is certainly there - or it could be a complete dud. We'll find out mid-March.



Gears of War: Judgment
Release date: 19th March
Platform(s): X360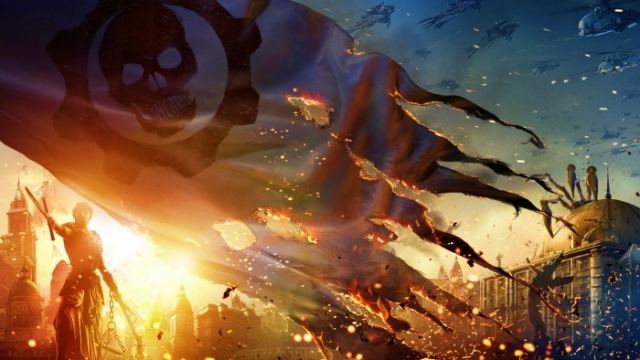 The second spin-off to a highly regarded exclusive series to feature on the list this month. This time around it's an Xbox 360 franchise with a stellar reputation. The big question is whether People Can Fly can not only make Judgment live up to the quality of the franchise's mainline entries, but also whether they can take it to the next level.


BioShock Infinite
Release date: 26th March
Platform(s): PS3, X360, PC




BioShock Infinite has certainly had more than its fair share of development issues. But now, finally, the launch date is on the horizon and what is arguably the true spiritual sequel to one of the most highly rated games of the generation (and certainly one of our staff's favourites) is about to launch, and we can't wait.


Is your favourite missing from the list? Feel free to yell at us in the comments.

More Articles
There are no comments to display.