Early Access Lets You Play Steam Games Before Release - News
Nick Pantazis
, posted on 20 March 2013
/ 1,495 Views
Valve has announced a pretty surprising new program titled Early Access. Steam users will be able to play pre-release games that they preorder through Steam, providing feedback to the developer and allowing them to improve the game. The new system is likely part of Valve's recent efforts to make Steam "more democratic" and increase communication between developers and users.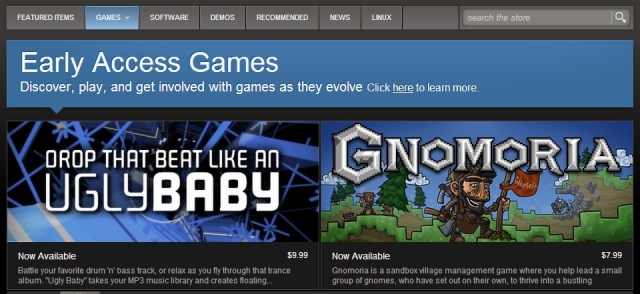 The first games to make use of Early Access are Arma III, Kerbal Space Program, StarForge, Kenshi, and Under the Ocean. You can find the full list and more information on the program on the [url=http://store.steampowered.com/genre/Early%20Access/]Steam Website.[/url]
More Articles
There are no comments to display.