RUMOR: Call of Duty: Ghosts Appears On Spanish Retailer's Website - News
Brent Galietti
, posted on 28 April 2013
/ 1,405 Views
Look, I get it. No one's surprised to hear that another Call of Duty game might be on the way. However, Spanish retailer Xtralife briefly threw the world a curveball by listing Call of Duty: Ghosts for the usual suspects (PC, PS3, 360) and Wii U. The listing has since been removed, but not before it was screencapped.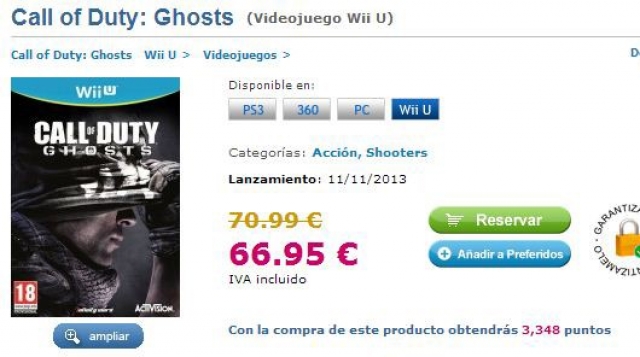 This isn't the first time that we've seen Call of Duty: Ghosts appear on a retailer's site, but this is the first such listing for PC and Wii U versions of the game. The Call of Duty series made several appearances on the Wii, and Black Ops II released on Wii U, so a Wii U title would not be a surprise at all.
Source: [Joystiq]
More Articles
There are no comments to display.