Scribblenauts Unmasked: A DC Comics Adventure Announced - News
Craig Snow
, posted on 15 May 2013
/ 1,214 Views
Warner have announced Scribblenauts Unmasked: A DC Comics Adventure for the 3DS, Wii U and PC. The latest entry in 5th Cell's Scribblenauts franchise will see Maxwell teaming up with various DC heroes to put an end to a number of villains' nefarious schemes.
The game will boast over 2,000 different DC-related characters and items. It will also contain various DC locales, including Gotham City and Atlantis, as well as each DC hero's own lair.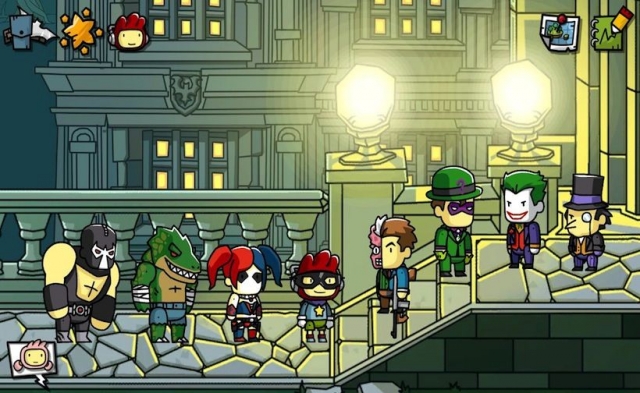 "Fans of both DC Comics and Scribblenauts can really let their imaginations run wild with the Super Hero Creator in Scribblenauts Unmasked... players will be challenged to craft new and never-before-seen characters such as Wonder Joker or Bane Lantern and use them to solve puzzles or share them with friends."
More Articles
There are no comments to display.