Blizzard Hints at New Diablo & World of Warcraft Expansions - News
VGChartz Staff
, posted on 15 August 2013
/ 2,072 Views
A new page called "Reaper of Souls" has been added to the Diablo III site; a minimalistic sight that displays only a dark hallway and the words, "Death, at last, shall spread its wings over all" from a tome known as the Book of Tyrael.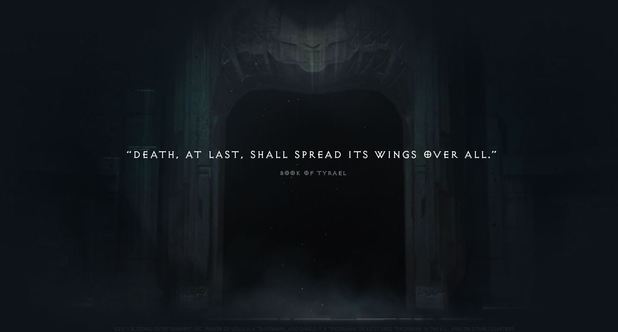 The implication seems to be that this is going to be the next expansion for Diablo III - a belief further strengthened by the fact that Blizzard is going to make a "special announcement" at Gamescom.
In addition to this news, it seems that Blizzard has also trademarked "The Dark Below", which seems to be a new World of Warcraft expansion set in a stygian abyss that is home to hellish devils. Time, however, will tell for both cases.
Diablo III is already out for PC and Mac and will have an Xbox 360 and PlayStation 3 release on the 3rd of September. Its PlayStation 4 release been delayed until next year.
More Articles
There are no comments to display.